Which car key programmer is better for VAG group, Volkswagen, Audi, SEAT, SKODA, Bentley, Bugatti, Lamborghini, Porsche, Ducati, Scania, MAN?  According to customers' feedback, obd365 here  help list some key programmer that do VAG vehicles well (divided by year mainly).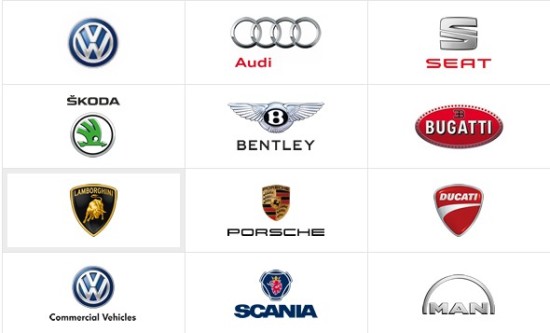 For new VAG vehicle from 2007 to now
1. VVDI VAG or VVDI2
2. FVDI VAG
For old VAG Vehicle before 2007
3. SBB
4. T300
5. MVP
For old and new vehicles
6. MVP
7. KEY Pro M8
Part 1. For VAG vehicle before 2007
Customer suggestion:
VVDI and FVDI are two popular diagnostic tools in the market for its powerful function, including the excellent key programming function. Thus, if your VAG vehicles are new , made after the 2007 year, FVDI or VVDI would be a good choice.
1. VVDI VAG Vehicle Diagnostic Interface 5th IMMO Update Tool
This tool works with VVDI, realize 5th generation immobiliser function, and is used to make key for VAG car model which is 5th immo. Without this tool, VVDI can only do till 4th immo.
You need to update your VVDI firmware for it can use newest software immoplus 11.0.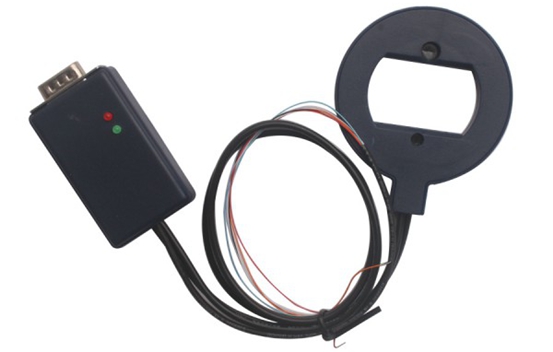 2. 2015V FVDI VAG ABRITES Commander V24 for VW Audi Seat Skoda
FVDI VAG ABRITES Commander V24 is a comprehensive tool for VW, Audi, Seat, Skoda car from 1996-2014, which is intended for standard diagnose, key programming, mileage, fault code. Buy FVDI VAG, get free Daf Or Bikes Software.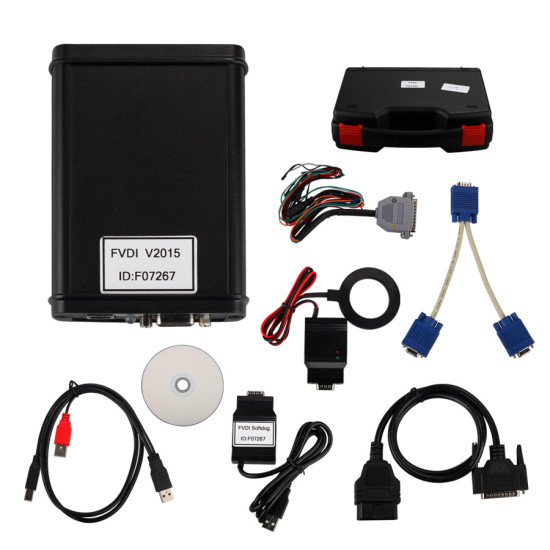 New function :
1. Extracting security access codes (PIN) by OBDII
2. Programming keys by OBDII. Preparation of dealer's keys.
3. Mileage recalibration by OBDII
4. Clearing crash data DTCs by OBDII
5. Read/Program flash memory of engine control units by OBDII. Options for resetting the number of flashing attempts.
6. Exchange speed limit of MMI-TV system
7. Coding calculator – supported short/long coding
8. Synchronization/Adaptation KESSY and ELV
Standard diagnostic functions:
1. Connect to the device using KWP2000 over TP2.0, KWP2000 over TP1.6, UDS over ISO transport protocol (CAN), KWP1281 or KWP2000 over K-Line
2. For all electronic control units reading identification data
3. For all electronic control units read error (DTCs)
4. For all electronic control units clear error (DTCs)
5. Output tests
6. Control unit coding
7. Scan all units
8. Broadcast requests
9. Measured values
10. Adaptation
Special functions:
Instrument CAN
EZS – Kessy (Q7/A6/Allroad)
Instrument K-Line
Engine Control Unit
Component Protection Manager
ECU adaptation by OBDII
BCM2 – Audi A4/A5/Q5 2007+ key programming
Steering Lock adaptation
TV activation ED1/ED2
Key programming/adaptation
Dump tool
Airbag
Custom Read/Write
PIN Convertor
Remote control adaptation
Navigation
Cruise control system
Brake pads change
Part 2. For VAG Vehicle after 2007
Although VVDI and FVDI can support new cars, they are tested in the market for old cars for a long time. Thus, if your VAG vehicles are before 2007, FVDI or VVDI would be a good choice.
3. SBB V33 Universal OBD2 Key Programmer 2011V Classic Version
SBB is a programming key tool in immobilizer units on vehicles. SBB supports multi-language. SBB v33 can do better in European car,such as Audi, VW, BMW, Ford, Toyota…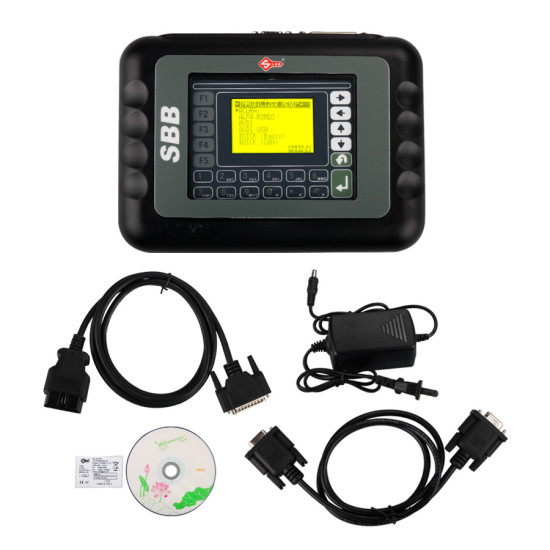 SBB Key Programmer Function:
-programming new keys,new remote controls
-reading keys from immobilizer's memory
-deactivating keys no longer in the car owner's possession
-operation by means of a menu guided programming
-software with full database containing all the most important vehicle made
SBB PCB baord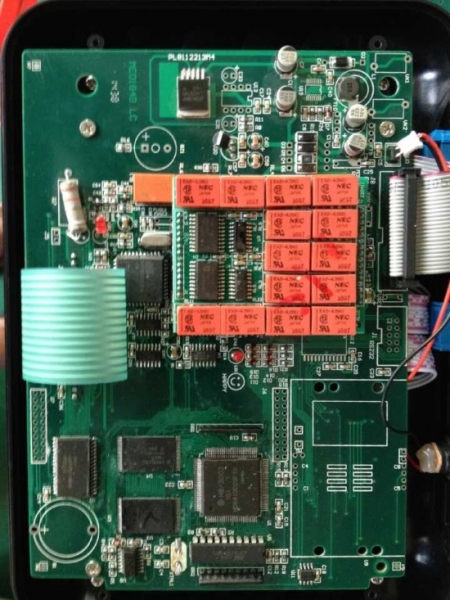 4. T300 key programmer (English/ Spanish version)
T300 is a professional and universal key programmer for vehicles until/before 2013.
Models coverage:
Acura, Audi, Alfa, Chevrolet, Citroen, Daewoo,Fiat, GM, Honda, Hyundai, Isuzu, Infiniti, Jaguar, Kia, Land Rover, Lancia, Lexus, Lincoln, Mazda Japan, Mazda USA, Mercury, Mitsubishi, Nissan, Peugeot, Renault, Rover, Seat,
Skoda, Suzuki, Toyota Japan, Toyota USA ,Volkswagen and VW/Audi (Pin code reading) .
5. MVP key programmer (English & Spanish version)
See later
Part 3. For both old and new VAG vehicles
6. MVP key programmer (English & Spanish version)
MVP (Multi Vehicle Programmer) is made by Advanced Diagnostics Limited, which is the update version of perfect product AD100. It is a very professional key programmer for both new and old vehicles in the market.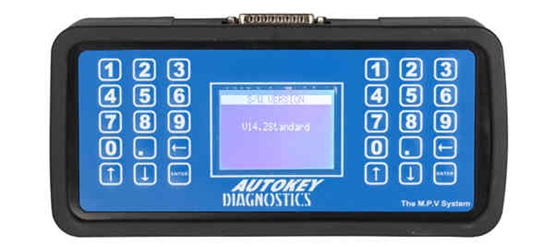 Functions:
1. Read the default code of car
2. Cleanup all default code
3. Read the data of system
4. Read the IMMO/ECU ID code
5. Read the code of mechanical key
6. Cleanup the memory of car key
7. Programmer a new key
8. Read the enter code of car key
9. Discern the type of ECU
10. Programmer ECU-IMMOBILISER
11. Read the EKA code
12. Programmer the new EKA code
13. Programmer remote device
14. Matching the intelligent key
15. Matching the intelligent remote key
MVP covers all version functions of T300, AUTOMAM, K1, 2005, 2008, DECODER), and add more functions, such as the update 06-07 Honda system, Peugeot system and control, Hyundai system and control, the menu and control of Daewoo, Kia control, GM control and System update, Mitsubishi CAN BUS System, VW menu and control, CAN BUS Interface.
The idea of MVP is that you only pay a little money and you can use the original full functions code read by installment plan. You can pay token when you make the key.
7. Key Pro M8 Auto Key Programmer
Key Pro M8 is the most professional and reputable key programmer for full range of car models and powerful functions. Also, it supports online update and very easy to operate. Now, key Pro M8 with 800 Tokens is best promotion!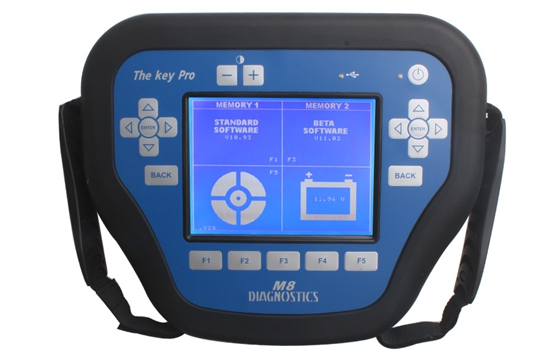 Functions:
– All Makes Coverage
– Provide Roadside Programming For Drivers
– Read & Clear Fault Codes
– Clear Key Memory
– Program Keys
– Program Proximity / Smart Keys
– Program Remote / Plip Keys
– Program Aftermarket & OEM Keys
– Program Aftermarket & OEM Remote Key Fob's
– Read Immobiliser Pin Codes
– Read Pre-Code Data
– Display Live Data
– Component Actuation
– ECU Identification
– Simple User Interface
Some of the functions are manufacturer / model dependent
Car list:
Bently, Opel, Renault, Daweoo, Isuzu, Benz, VW, Audi, Rover, Saab, Hyundai, Suzuki, Mazda, Citroen, Toyota, Subaru, Iveco, Ford, Lexus, Perodua, Chrysler, Proton, Porsche, Lincoln, Abarth, Honda, Nissan, Ssangyong, Skoda, Lancia, Daihatsu, Holden, Dacia, GM, Vauxhall, Fiat, Jaguar, Acura, Infiniti, Landrover, Mitsubishi, Dodge, Kia, Alfa Romeo, Peugeot, Smart, MG and so on.
M8 key programmer supported VW vehicle list