With powerful TM100 car key programmer, locksmith can cover, read, write and generate the latest transponders used in the latest vehicle immobilizer technologies. Here is a Benz key write example of TM100 V2.0 (the latest version goes to v3.9). The process is quite simple with easy two steps, within 1 minute.
1)Loading dump file
Open TM100 key programmer software on the desktop
Select 【KeyMaker】tab
Select vehicle model: Mercedes Benz
Select vehicle type: car or truck
Select detail vehicle model: ML>>A/AM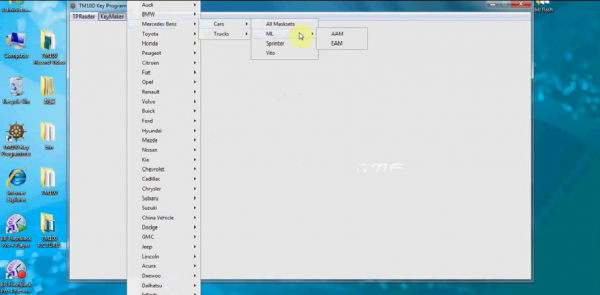 Press 【Open Dump File】button on the next program
Locate folder and find out ML bin file, click 【Open】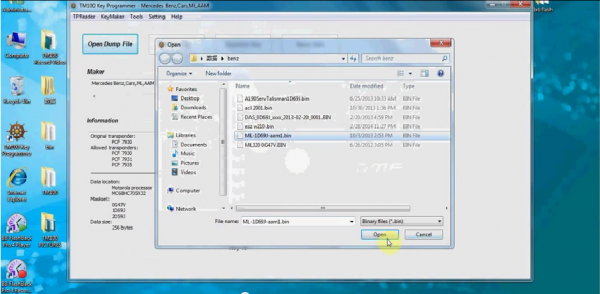 Loading dump file is completed
2) Write Key
Press【Write Key】button, select key type
Follow the system prompt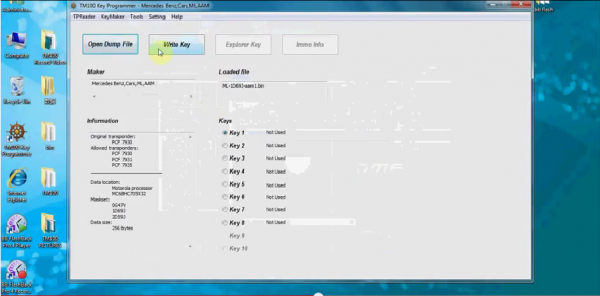 Successfully write a Benz key
NOTE:
TM100 transponder key programmer full version price has down a historical low price US$2,199.00.