This is an instruction on how to read and renew EIS of Mercedes Benz W172, 204, 207 etc models with Xhorse VVDI Benz VVDI MB TOOL V2.0.4.
VVDI MB TOOL 2.0.3 free download: (this is the latest software available in the market)
Read Renew EIS procedure with Mercedes key programmer:
Connect vvdi mb tool to PC.
Click Read EIS data.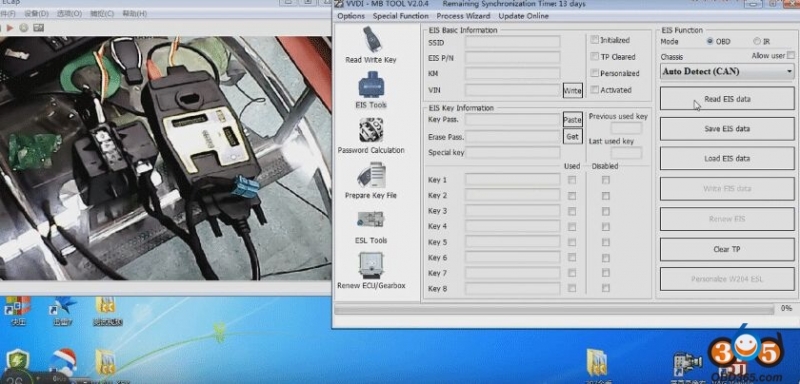 Reading data success.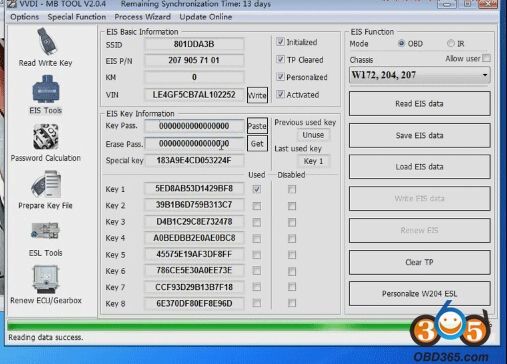 Tick on Allow user.
Enter Key Password.
Click Get button.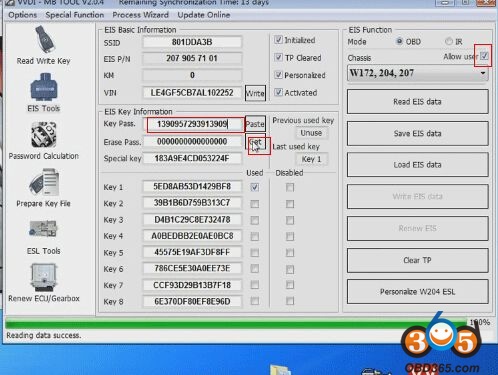 Searching erase password…
Find erase password success.

Go to Mode: IR.
Click Renew EIS.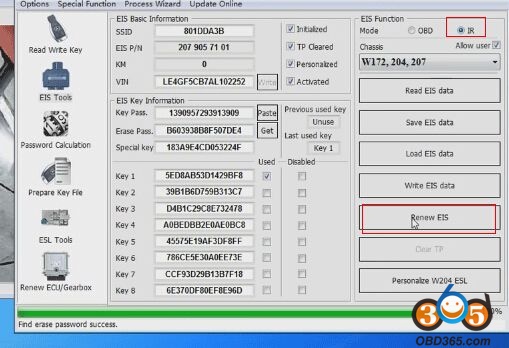 Prompt at the bottom: Erasing EIS…Success.
Click Read EIS data.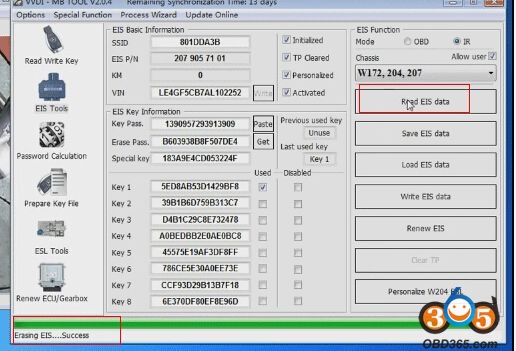 No VIN. No Activated. No Used key.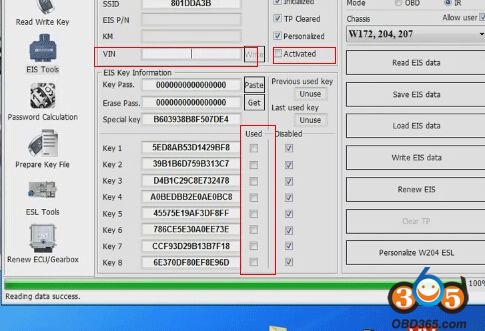 Done.
Other successful bga key tested with vvdi mb tool:
Add BGA key of W166, 197, 212, 218, 246….OK
Change EIS on W172, 204, 207….OK
Calculate EIS 221 password….OK
All key lost on W172, 204, 207….OK
Renew ELV on W204, 207, 212….OK
Renew EIS on W172 204 207….OK
VVDI MB TOOL renew Benz EIS