CN900 Mini transponder key programmer is now available in obd365.com.
CN900 Mini transponder Programmer Function:
1. Can directly copy 4C and other chips like Toyota 4d67.
2. Support copy 4D chips.
3. Recognize locked ID48 and can unlock ID48.
4. Support copy 46 chips.
5. Support 72G chip.
CN900 Mini Key Programmer Features:
● RFID identifly 125KHZ  134.2KHZ  13MHZ
● RF data reception 27-900MHZ
● RF radio frequency identification,support all kinds of remote controls
● RF Data transmission, supports all kinds of remote control simulation test
● various types of vehicle anti-the fault detection, matching detection
● Portable Super long standby
● support four kinds of frequency 850/900/1800/1900MHZ
● GSM/GPRS SIM
● USB2.0
● Bluetooth4.0
● As for the products improvements, specifications are subject to change
● Support update online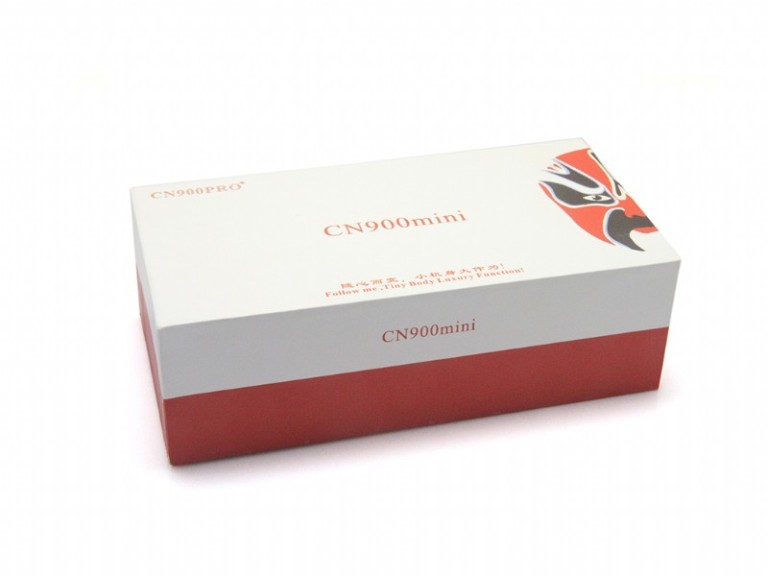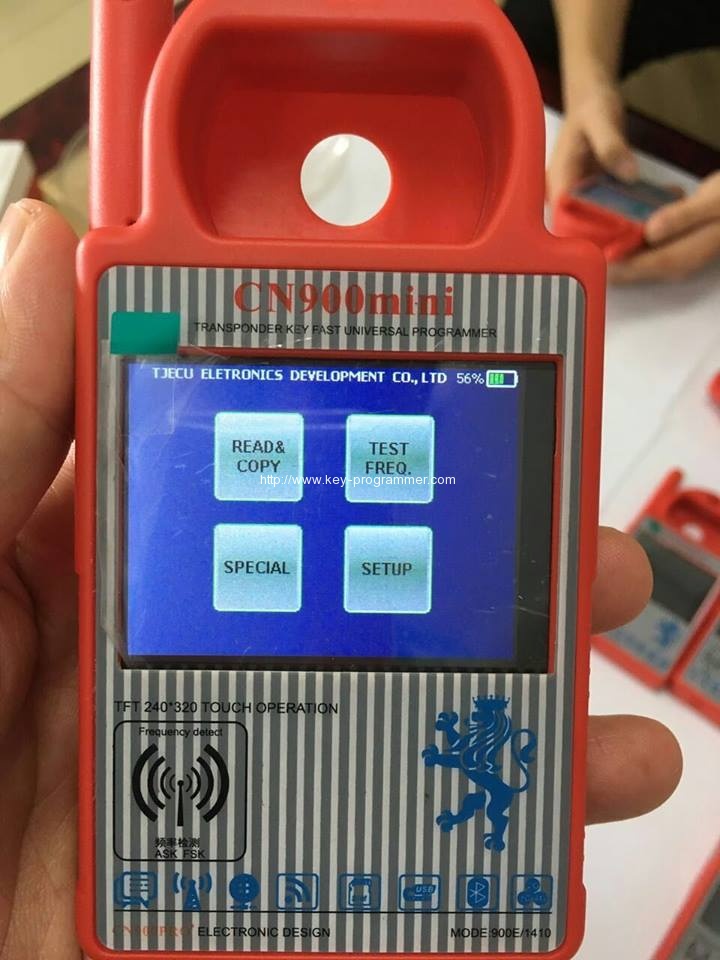 CN900 MINI Main Features:
Function 1:
1) Read out the chip code for 11 12 13 33 T5  40 41 42 44 45 46 48 4C 4D 8C and 8E chips. With the detail format for ID 48 and 4D Chips.
2) New identify functions for Toyota "G " chip key  (year: 2010) (Chip: 4D-72).
And it will show if the key is the main key or the vice key for Toyota, and later will add new identify function for the Chinese Car.
Function 2:
It can identify Toyota smart key, and read out the data.
Function 3:
It supports on copying the chips (11 12 13 33 T5 41 and 42) and parts of 44 and 45.
Using "FREE " dedicated chips can copy none battery 4C and 4D chips directly.(Remark :cn1(4C),cn2(4D) is the name of  special chip)
Function 4:
Connecting with Chinese PC software, it can save the read key code data unlimited.
Function 5:
Support on the chip programming: with the inner function of HITAGETI, it can write ID 46 Renault Crypto chips.
Function 6:
Without removing the ECU (Benz W140), it can start the chip.
Function 7:
It can unlock the 48 chips except the crypto lock 48 chips.
Function 8:
Support on the pin code calculating for Hyundai and Kia (before 07 year), by using the Last 6 Codes of VIN Number.
Function 9:
Support on starting the key and calculating the pin code for more than 60 kinds of cars.
Support on programming all kind of Fiat key, such as (11, 13 and 33), These 3 kinds of 48 chips anti-theft way.
Function 10:
It Upgrade to identify HONDA_46 CRV_46/CIVIC_46/ Mitsubishi 46
Ordinary 60 can be programmed to be 66/67/68/71/74
Function 11:
It Upgrade to copy CN1 (4C), CN2 (4D) chip .And size is 6mmX12mmX4mm
Support on the software update, such as adding new function for copying the induction card for Electronic Gate.
Function 12:
Can copy all ID46 chip:
BMW 46 chip,ACURA 46 chips,Honda CRV  FIT(NEW)  Accord(2008) Civic 46 chips;Mazda haima 46 chips;Mitsubishi 46 chips;Buick GMC CRUZE 46  chip. New Chery tiggo A3 46  chips; Nissan TIIDA TENNA LIVINA Sylphy  Nissan QASHQAI Q35 46 chip. Brilliance 46 chip.Peugeot/Citroen 307  206 -46 chips;Triumph  Senna 406 (2001year);Picasso 46 chip.Suzuki swifts  SX4  46 chip.Land Rover FREELANDER 46 chip. Geely dedicated 46 chip.
Function 13:
can copy 4D chip
Function 14:
Support 72G Chip copy
Detail information please contact customer service.
Mini CN900 Locksmith feedback:
1.surely the cn900 mini is a better buy for the price can anybody confirm that the decoders are built in for 4d and 46 on mini cn900 if so is a winner as handy baby twice the price.
2.Personally I clone a Ford 4D63 into a cn2 chip with mini cn900 and a friend told me he clone a Toyota G chip into a cn5, no internet or decoder box, will keep testing as times go.
3.Got one just done peugeot boxer id 46 very fast i am impressed and for the portability of the tool and the built in decoders and the price of cn chips very good and for reading keys a must .
4.OPEL VECTRA 2006 pcf7946 copy to CN3 – OK
OPEL ASTRA 2005 pcf7941 copy to CN3 – OK
+ I can see crypto for open original key.
super device for this price.
5.I haved clone 2Hondas 46 to cn3 with mini cn900 no need to sniff, clone 4c 4d and T5 perfect.