OBDSTAR X300 Pro3
Key Master-
–
the replacement of SKP900
not only support key programming function, but also covers some special functions.i.e OBDII, EPB, Immobilizer, EEPROM and oil service. Here are the X300 Pro3 odometer,immo,obdii,epb,eeprom lists provided by .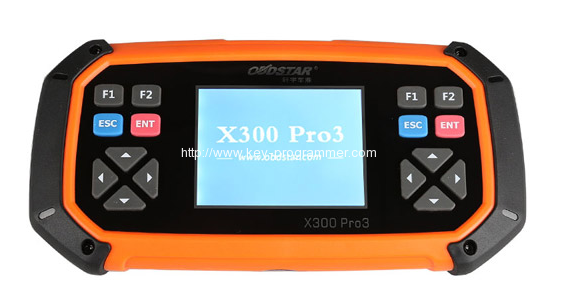 Note: The text below list only the IMMO,EPB,Mileage etc car brands, if you need detail car models & year, please check the pdf/zip file.
OBDSTAR X300 Key Master EEPROM list
OBDSTAR X300 Pro OBDII car list
AUTO SCAN
SAE J1850 PWM
SAE J1850 VPW
ISO 14230-4
ISO 9141-2
ISO 15765-4
Help Query trouble code
Diagnostic seat position information
Abbreviation
About OBD
What is OBD?
OBDII Mode
Vehicle scope of application
OBDSTAR X300 Pro3 mileage correction list
Audi
Bentley
Benz
Besturn
Chysler
Citroen
Fiat
Ford
Geely
GM
GMC
Great Wall
Hyundai
Infiniti
Jaguar
Kia
Land rover
Mazda
Mitsubishi
Nissan
Opel
Peugeot
Pontiac
Porsche
Porton
Renault
Roewe
Saturn
Seat
Skoda
Smart
Ssangyong
VW
OBDSTAR X300 Immobilizer list
Baic
Benz
Besturn
Brilliance
BYD
Changan
Chanche
Chery
Cheysler
Dffengxing
DFPV
FAW Jiabao
Fiat
Ford
Geely
GM
Great Wall
Hafei
Haima
Hawtai
Himiko
Honda
Hongqi
Hyundai
Isuzu
JAC
Jaguar
Jianglin
Kia
Land rover
Liebao
Lifan
Luxgen
Maserati
Mazda
Mitsubishi
Nissan
Infiniti
Opel
Peuegot
Porsche
Proton
Qoros
Renault
Roeweo
MG
SGMW
Smart
Ssamgyong
Suzuki
Toyota
Lexus
VW
Young Lotus
Zhengzhou
ZZMazda
OBDSTAR X300 Pro Oil service list
Acura
Audi
Baic
Bently
Benz
Beaten
BMW
Bugatti
Buick
BYD
Caddilac
Chevy
Cheverolet and GMC
Chysler
Citoen
Dacia
Daewoo
Dodge
Ferrari
Fiat
Ford
GMC
Great Wall
Holden
Honda
Hummer
Hyundai
Infiniti
Isuzu
JAC
Jaguar
Jeep
Kia
Lamborghini
Lancia
Land rover
Lexua
Lincoln
Maseratt
Mazda
MG
Mini Cooper
Mitsubishi
Nissan
Oldsmobile
Opel
Peugeot
Pontiac
Porsche
Qoros
Renault
Roewe
Rolls-Royce
Alfa Romeo
Rover
Saab
Saturn
Scion
Seat
Skoda
Smart
Subaru
Suziki
Toyota
Vauxhall
Volvo
VW
OBDSTAR X300 Pro 3 EPB car list
Audi
Beaten
Bently
Benz
BMW
Bugatti
Citroen
Daewoo
Ferrari
Fiat
Ford
GM
Honda
Hyundai
Jaguar
Jeep
Kia
Lancia
Land rover
Lincoln
Maseratt
MG
Mini cooper
Opel
Peugeot
Porsche
Alfa Romeo
Renault
Roewe
Rolls-Royce
Saab
Scion
Seat
Skoda
Trumpchi
Vauxhall
Volvo
VW
Zotye