Original SuperOBD SKP900 key programmer software has been released to V4.2.
 SKP900 V4.2 Update Plan (May. 23th) 1.  DODGE RAM-1500 Smart Key Program 2.  BUICK Excelle Remote Key Program 2015- 3.  HUMMER H3 Remote Program 4.  Chevrolet SAIL Remote Program 2015- 5.  MAZDA CX-5 Add Smart Key Program 6.  BUICK ENVISION Smart Key Program 7.  TOYOTA Replace the new immo box Program 8.  VW POLO Remote Program 2015- 9.  Fiat Bravo Remote Key Program 10. Audi A4 Remote Program Free download SKP900 V4.2 Update Software http://superobd.com/SKP900V4.2.zip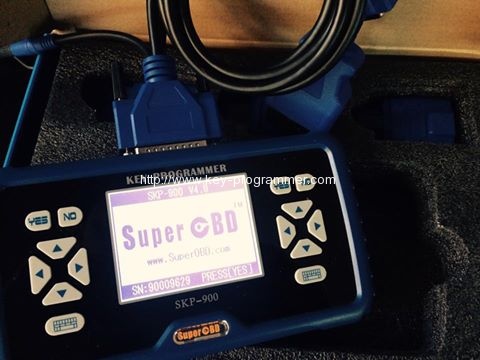 How to update SKP-900 Key programmer?