Here is the tutorial on VW Touareg 2008 – 46 transponder key programming by using original Xhorse VVDI2 key programmer.
Instruction:
Connect VVDI 2 commander with vehicle via OBD socket
Open VVDI2 software and go to vehicle selection menu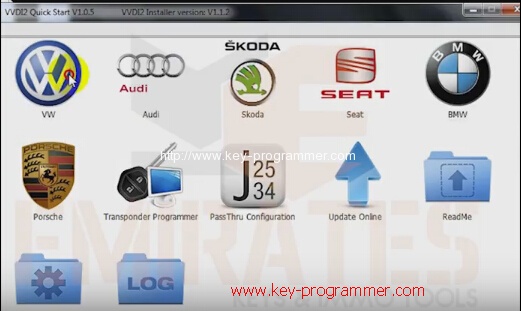 Choose car brand: VW
Switch ON ignition with original key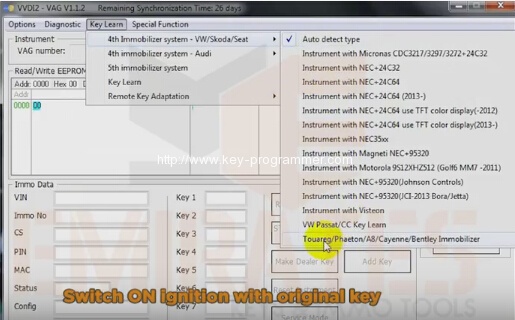 Select Key Learn tab>4th immobilizer system–VW/Skoda/Seat>Touareg/Phaeton/A8/Cayenne/Bentley Immobilizer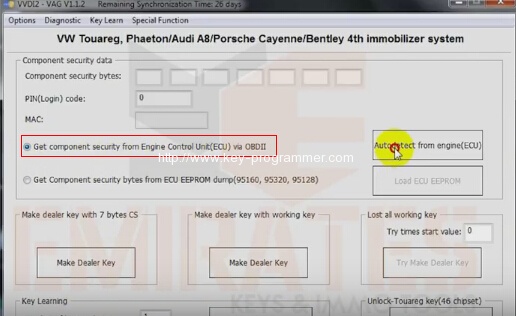 Select Get component security from Engine Control Unit (ECU) via OBDII
Press Auto detect from engine (ECU)
Read Component security bytes and PIN (Login) code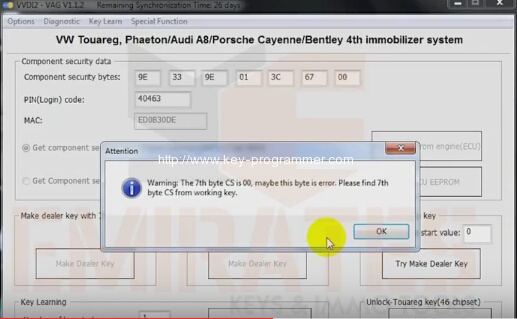 VVDI 2 prompt Only support read PIN,CS,MAC now, the read data now the whole EEPROM.
Continue?
Press Yes to continue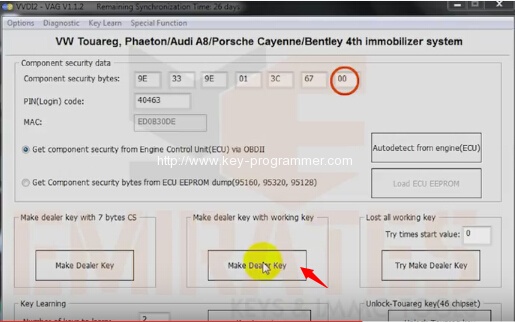 Warming: The 7th byte CS is 00,may be this byte is error. Please find 7th byte CS from working key.
Press OK to continue.
Select Make Dealer Key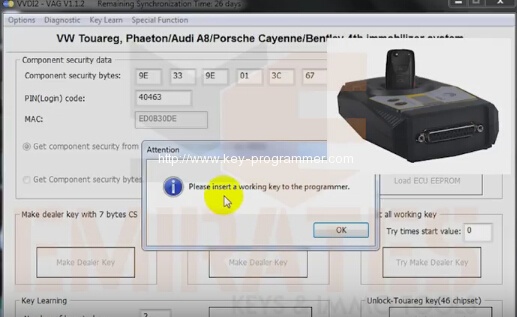 Please insert a working key to the VVDI2 programmer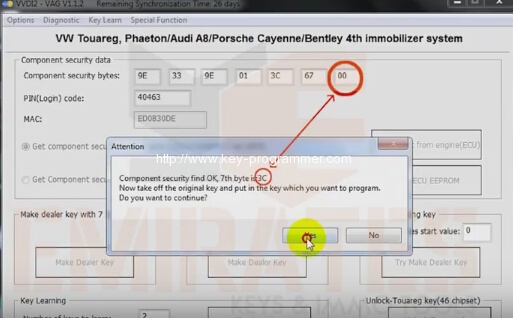 Component security find OK, 7th byte is 3C.
Now take off the original key and put in the key which you want to program.
Do you want to continue.
Press Yes to continue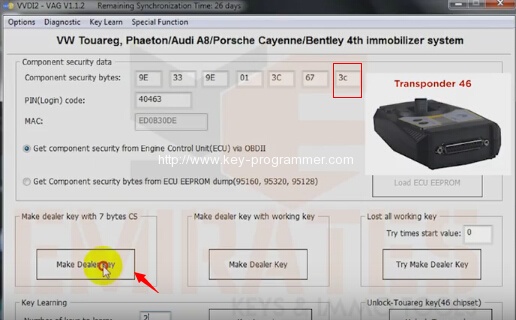 Change 7th byte from 00 to 3c
Select Make Dealer Key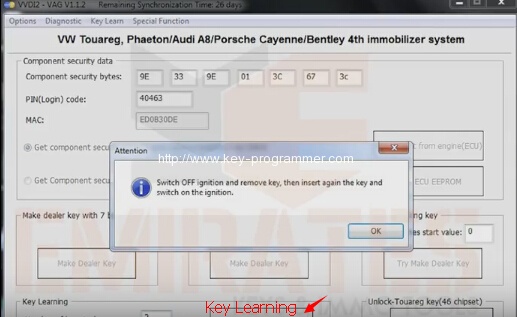 start making key
Key made okay and locked
Select Key Learning
Switch OFF ignition and remove key, then insert again the key and switch on the ignition.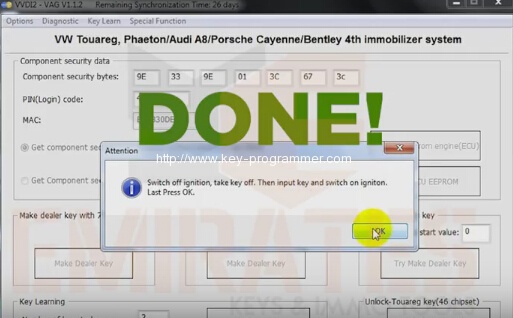 Switch off ignition,take key off. Then insert key and switch on ignition
Press OK.
Done!