Xhorse Condor XC-Mini key cutting machine Update Tool V1.0.9 free on mega.
https://mega.nz/#!yxEgCZQD!kEESAh3fuGiNbKPzJPVDPURykXpAJrTrZu406FwgEOg
How to update Condor XC-Mini key cutting machine?
1. Connect iKeycutter CONDOR XC-MINI Master to the PC with a USB cable. 2. Turn on the CONDOR MINI. 3. Click "Update online" button to start update. 4. The screen will appear "Updating" prompt. 5. Wait for the update completed.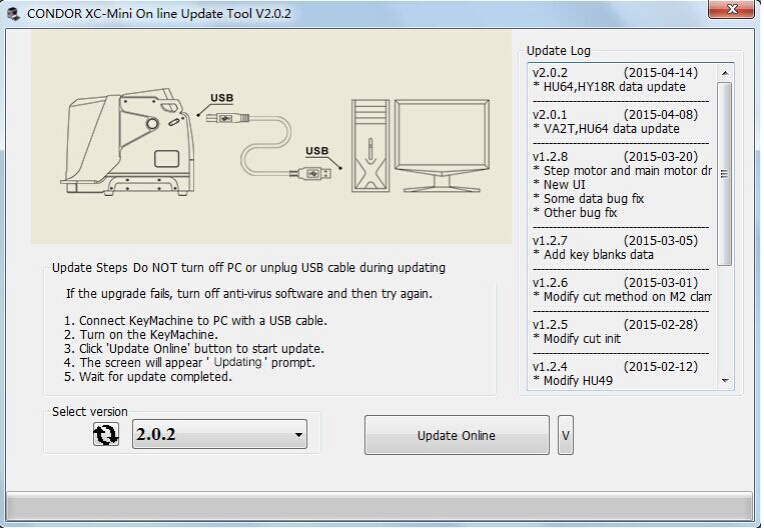 Notes:  A: Do NOT turn off PC or unplug USB cable duing updating. B: Data downloading and firmware upgrading may take a while, please be patient. C: If the update fails, turn off anti-virus software and then try again.