Problem:
When i connect the Xhorse VVDI2 key programmer with computer, however i click on any function, it just prompt "Can't find VVDI2. Reconnect VVDI2 and try again"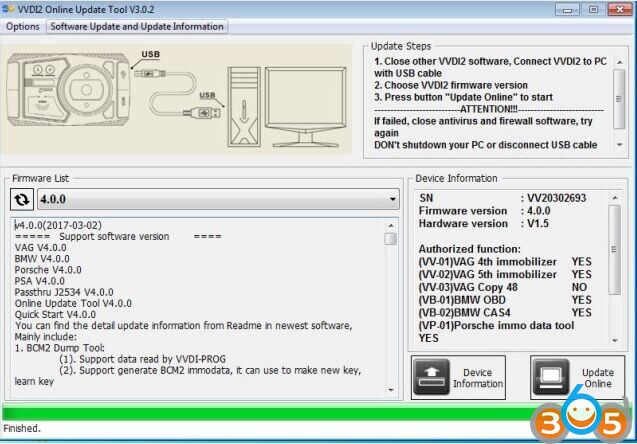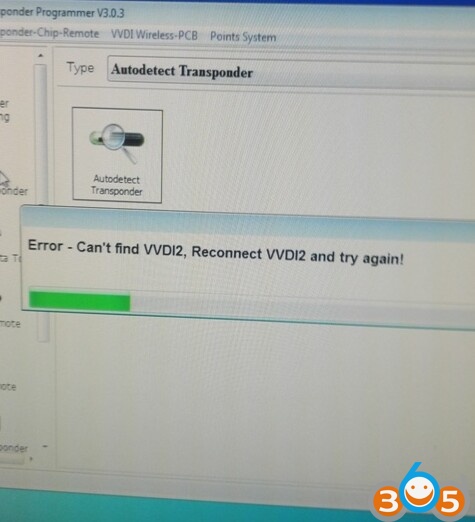 Possible reason & solution:
Software is not compatible with the hardware.
You've update VVDI2 firmware to V4.0.0, but software remain 3.0.3.
Software is too old to work with the newer firmware.
Keep your VVDI 2 software as new as firmware version. It will work.
How to update VVDI2 software & firmware