OBDSTAR X300 DP key programmer (also the Key Master DP) has update the USB adapter to new type.
Old USB adapter: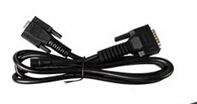 New USB adapter: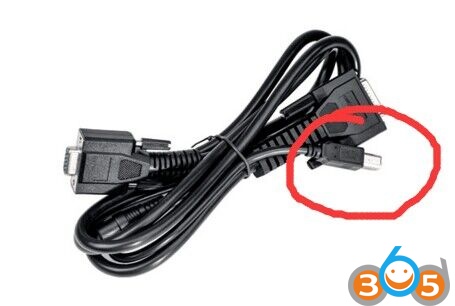 The connector marked red circle is used to connect to OBDSTAR RFID adapter for VAG 4th 5th immo key programmer.
Warning:
The USB port of the new USB adapter is applicable ONLY to the RFID adapter. Can not connect VCI interface or other products, otherwise will cause damage to other products.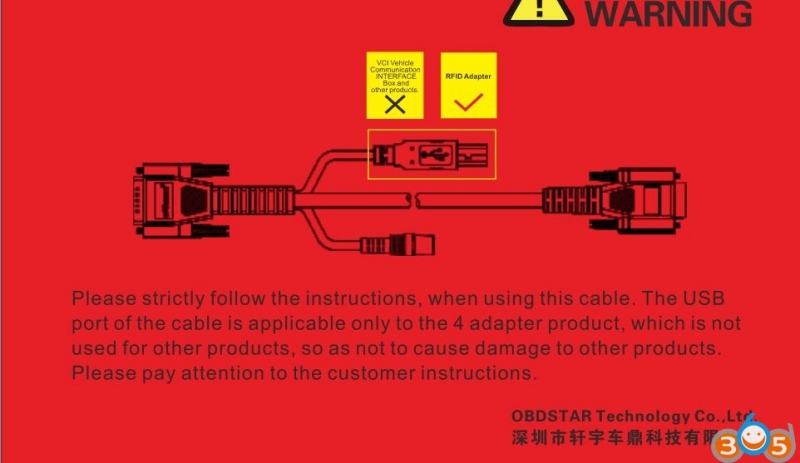 (OBDSTAR RFID adapter comes with the new USB adapter to connect with X300 DP tablet as well. If your X300 DP comes with old USB adapter. It doesn't matter. If your X300DP comes with the new USB adapter, please keep in mind do not connect the new USB adapter with other devices.)
ps.
Good news!!! OBDSTAR X300 DP full version adds U.S region Ford Lincoln cars to OBD Diagnosis menu.
More and more vehicle brands will be added to diagnosis menu as a bonus.