Here's the guide to add Mercedes-Benz W221 S class 2012 216 EIS type by OBD2 by CGDI Prog MB key programmer.
Step 1: Generate key password
Select EIS function->Read EIS data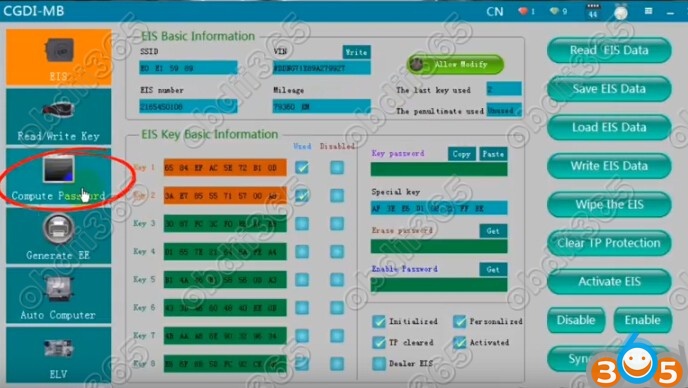 Then Computer Password function
Select Copy key with key and click on Collect Data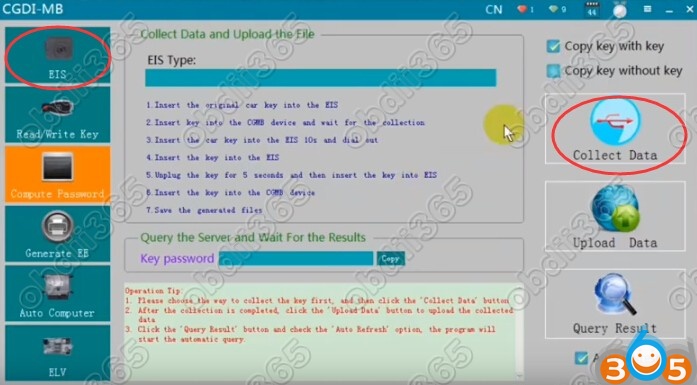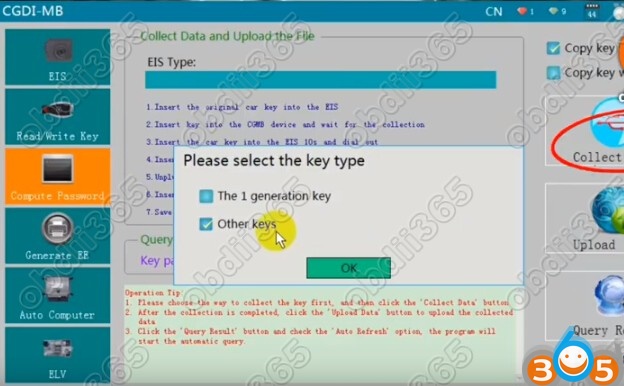 Follow these steps to generate key file
1.Insert the original car key into the EIS
2.Insert key into the CGDI MB device and wait for the collections
3.Insert the car key into the EIS for 10 sec and remove it
4.Insert the new key into the EIS
5.Unplug the key for for 5 sec and then insert the key into EIS
6.Insert the key into CGDI MB
7. Save the generated files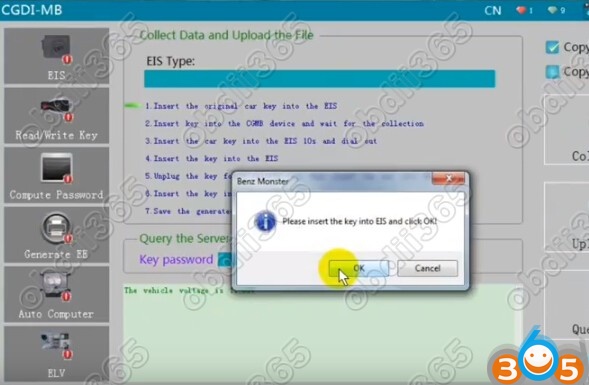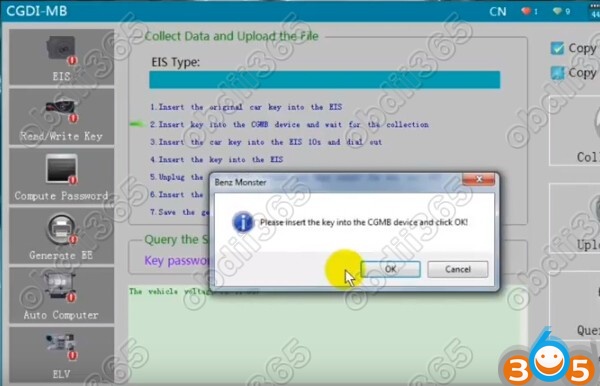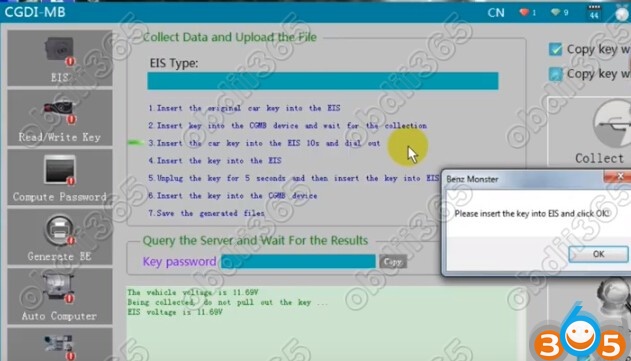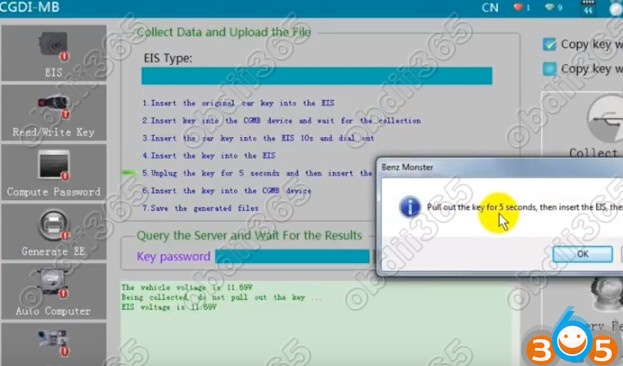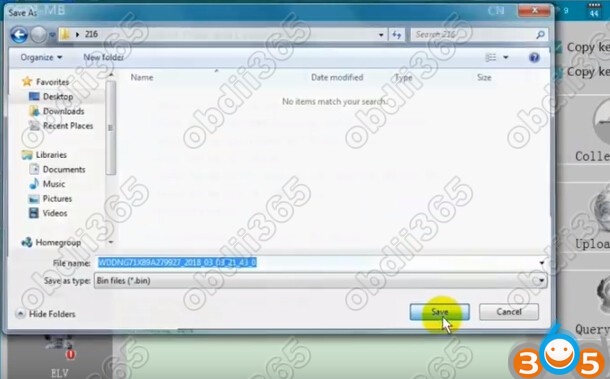 Save the file successfully, update the data to calculate password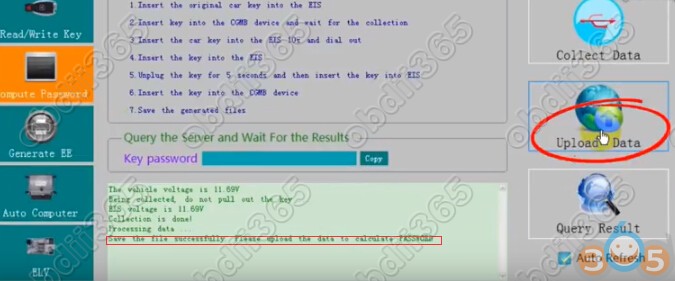 Upload data successfully. Click the Query Result button to query

CGDI Prog MB calculated password success. Very fast.
Copy the key pass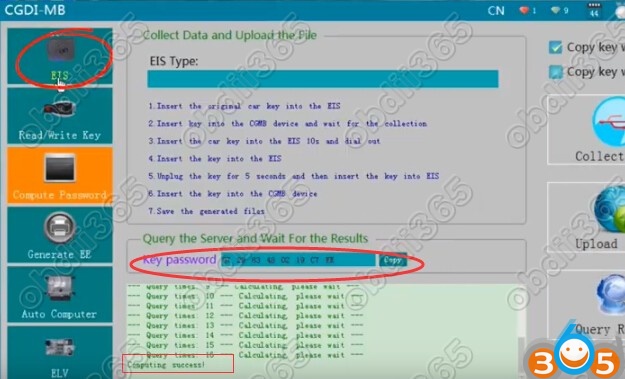 Step 2: Write Key
Select EIS function and Read EIS data
Paste key password in corresponding area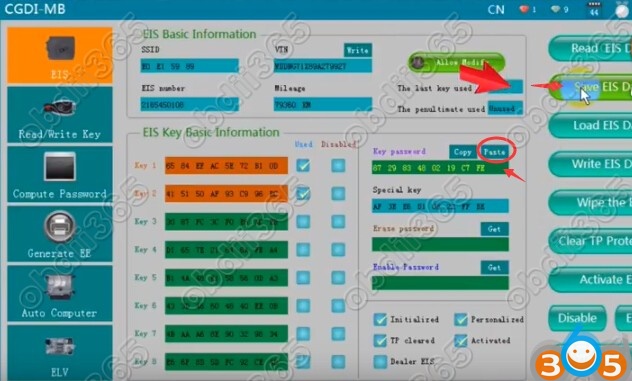 Save EIS data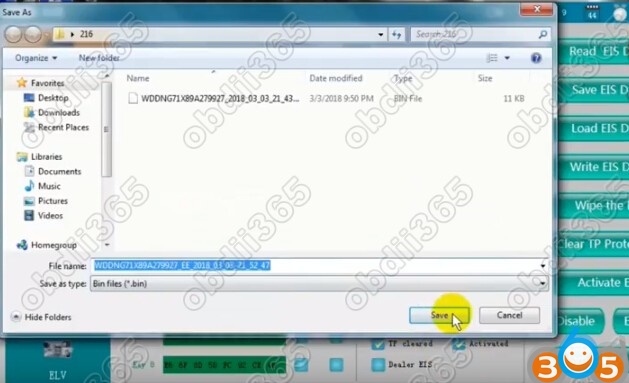 Select Generate EE function->Load EIS file
Upload new EIS file just saved
Click on Generate Key File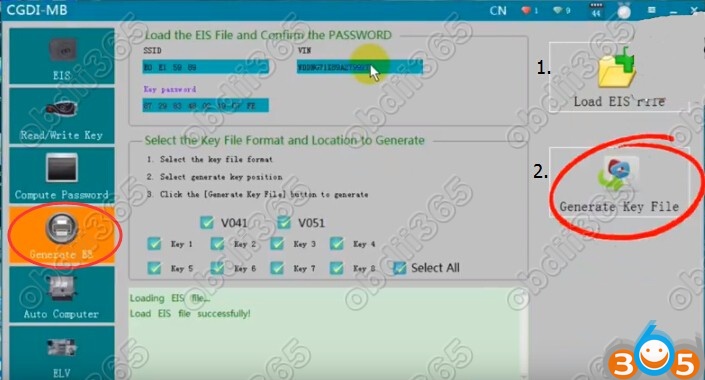 Save KEY file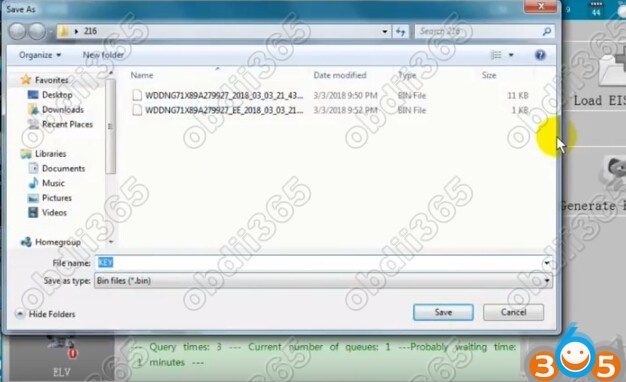 The key file was generated successfully.
Select Read/Write Key function->Open/Write
Smart key please choose 41 format, common key and BE key choose 51 format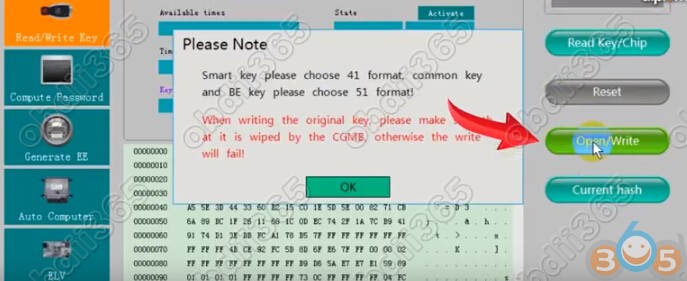 Here's the common key, we choose unused key position 6 and 51 verison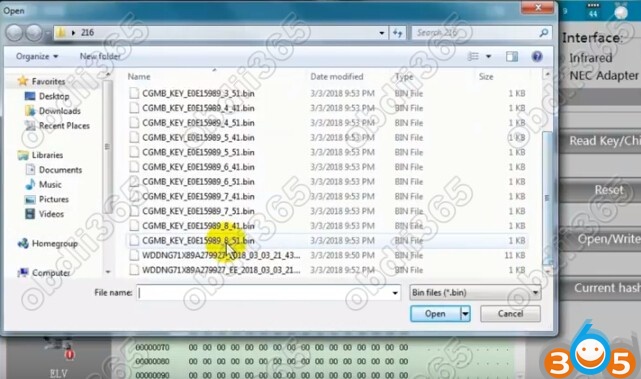 CGDI MB write W221 2012 key success.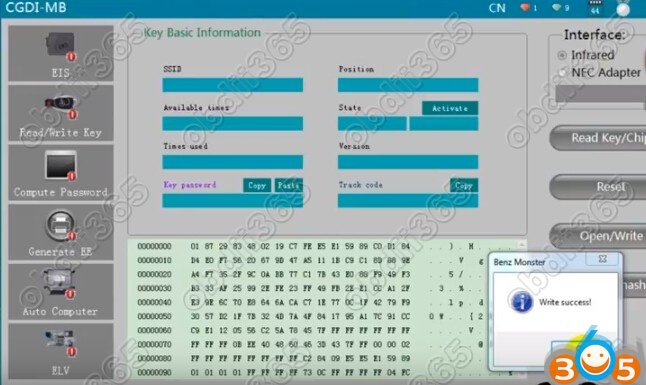 http://www.obdii365.com/