Question:
When all keys are lost, can I get the ISN code of BMW FEM/BDC from OBD by using Yanhua mini ACDP? Also, when all keys are lost, can you get CAD data from OBD?
Is it okay if the car is turned off?
Obdii365.com engineer solution:
Yes to all questions above.  But you need ISN+ FEM/BDC authorization.
Yanhua ACDP is able to Read following ISN code via OBD when all keys lost :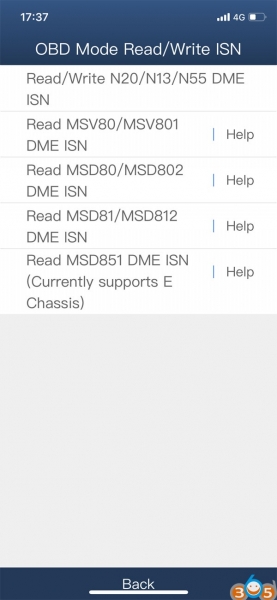 N20/N13/N55 DME
MSV80/MSV801/MSV85 DME
MSD80/MSD802 DME
MSD81/MSD812 DME
MSD851 (supports E-series only currently) DME
Yanhua Mini ACDP program FEM/BDC all keys lost no issue
Here's the wiring connection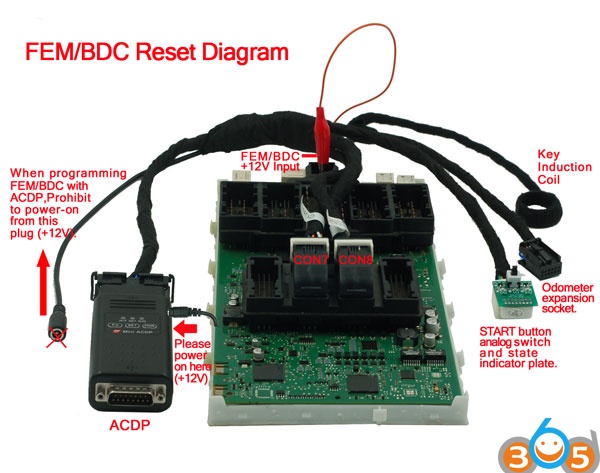 Here's the video demo
It will do when engine is turned off. But you need to run "FEM/BDC Activate" first. The function is a free bonus when you order FEM/BDC authorization.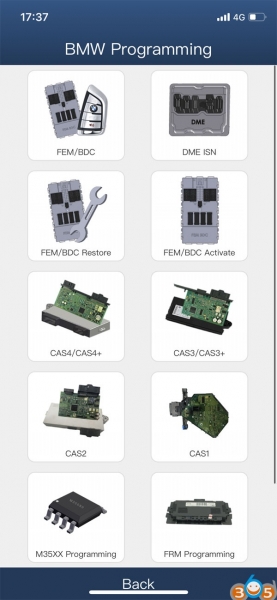 FYI: Yanhua mini ACDP supports following ISN code reading as well, but need  to remove DME.
Yanhua Mini ACDP ISN Read (need to remove DME)
E Series
DDE70_EDC17C06
DDE701_EDC17C50
DDE71_EDC17CP02
DDE721_EDC17C41
DDE73_EDC17CP09
DDE731_EDC17CP45
MEVD17(N55)
MEVD1724(N20)
MEVD1726(N55)
MEVD1729(N20)
MSV80
MSD80
MSD81
MSD85
F Series
DDE701A
DDE701P
DDE721B
DDE721P
DDE73A
DDE731A
DDE741A
DDE751A
MEVD172(N55)
MEVD1726(N55)
MEVD1724(N20)
MEVD1725(N13)
MEVD172G(N55)
MEVD172S(N55)
MEVD172P(N20)
MEVD1728(S63)
MEVD1729(N20)
MSD85
MSD85HY
MSD87
MSV90
R series 
MEV1722
MED172
DDE701_EDC17C50
MEVD1727
M series
BMSX