Have collected all about Audi a4 post-2004 RB8 cluster key learn/program using Xhorse VVDI2 or Abrites AVDI or Fly FVDI. Look here: Part 1: VVDI2 and Audi a4 RB8 2004+ key learn (all keys lost) Part 2: AVDI and Audi a4 RB8 2004+ key program Part 3: FVDI and Audi a4 RB8 2004+ key learn in detail… Part 1: Xhorse VVDI2 – Key learn – Audi a4 RB8 2009 (all keys lost) Tip: With Xhorse vvdi2, the procedure to program a new key if all keys are lost is the same as for adding key, the only difference is that at some point you have to disconnect the BCM2 power and reconnect it. Just read the instruction below. Recommendation: take out BCM and read BDM file with VVDI2 BDM cable . Then load file, make dealer key and learn keys . Steps: 1.Connect VVDI2 with computer and your car. 2.Put the new key into VVDI2 programmer.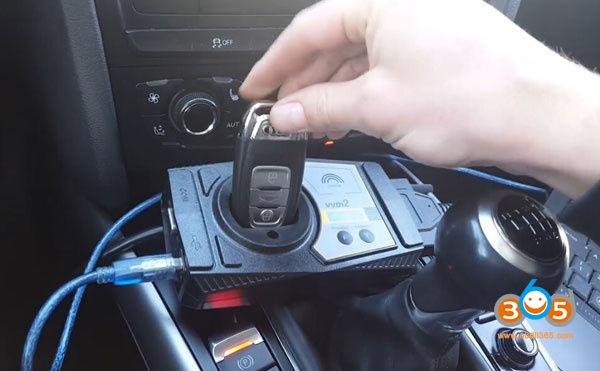 3.Start VVDI2 software, and choose Audi. 4.Click on "Key Learn>>5th immobilizer system".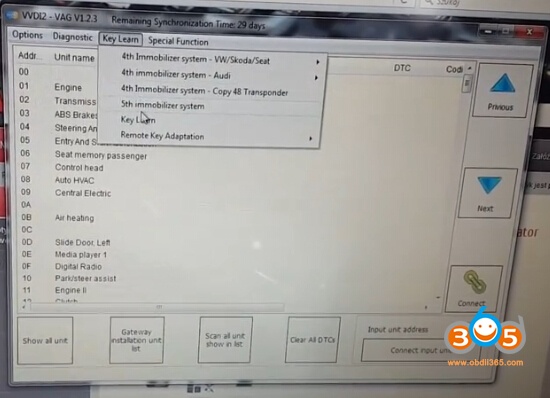 5.Read BCM Data (OBDII).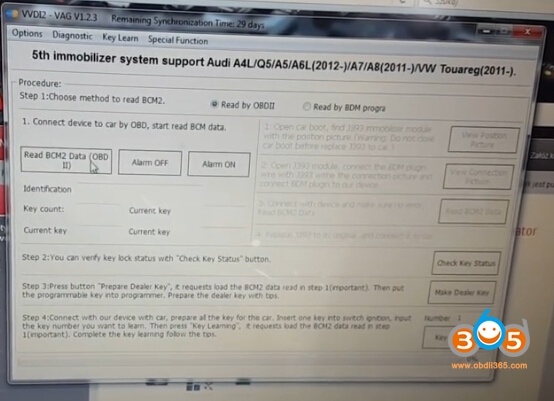 6.Insert a working key to turn on ignition before continue.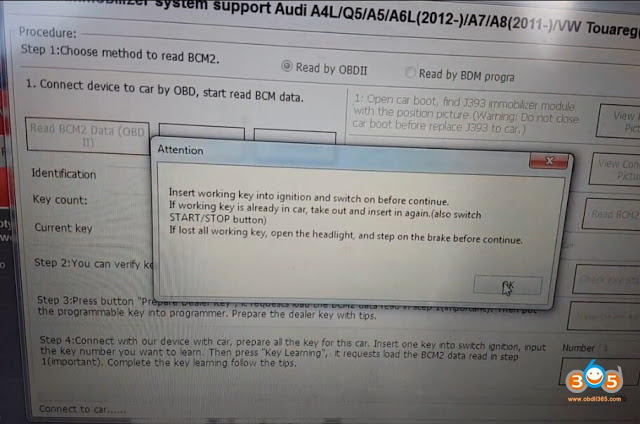 If the key is already in car, you also need to remove it then insert it again. If you lost all keys, you need to open car headlight and step on the brake before continue.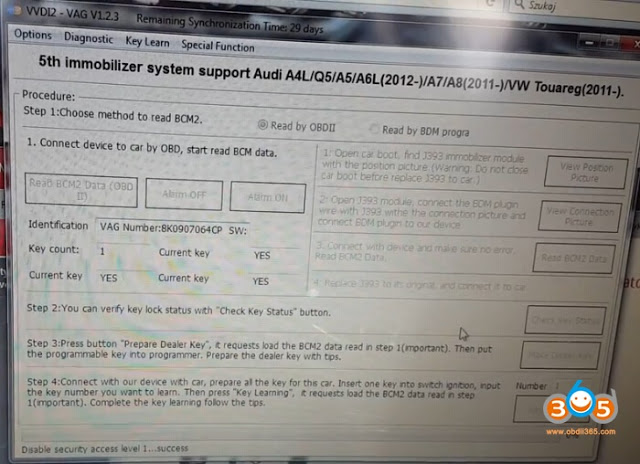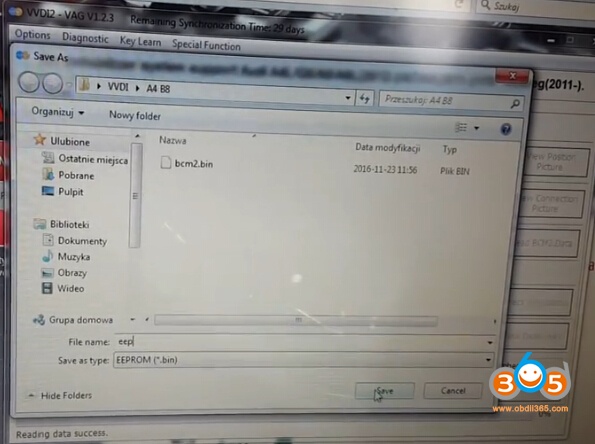 7.Read data success, save the eeprom bin file.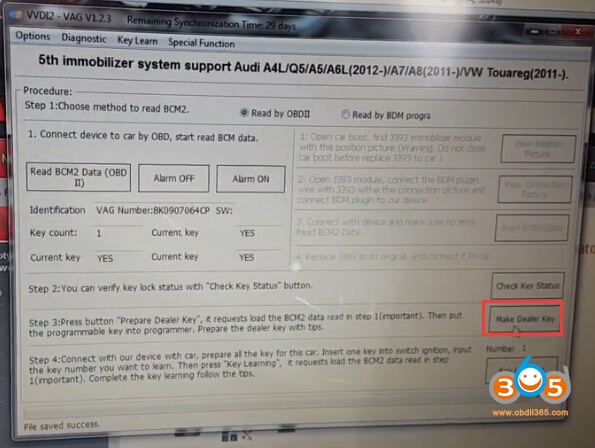 8.Make Dealer Key. If car is A4/A5/Q5, press YES button to continue, no need working key. If car is A6/A7/A8/VW Touareg, press NO button because it needs working key. Click on YES.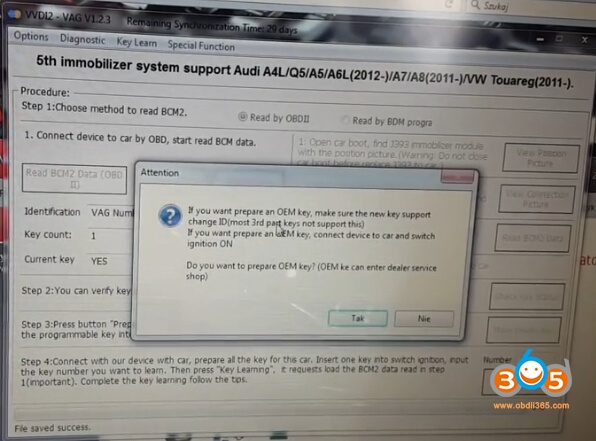 9.If you want to program an OEM key, make sure the new key support change ID. Click on YES. Choose Program normal dealer key option, click Next and OK to load the BCM file. 10.OK and VVDI 2 start to program new key. Wait a minute and VVDI2 make new dealer key successfully!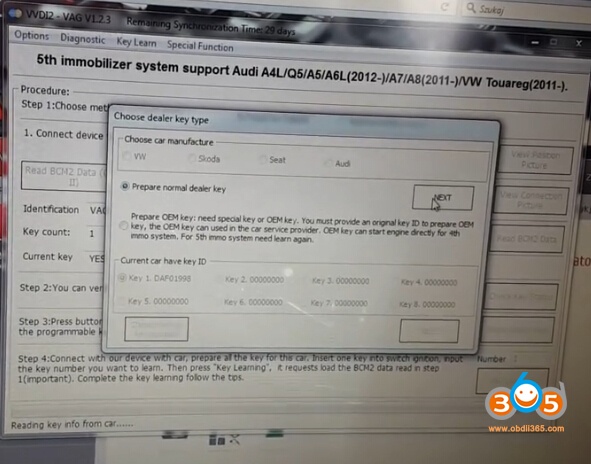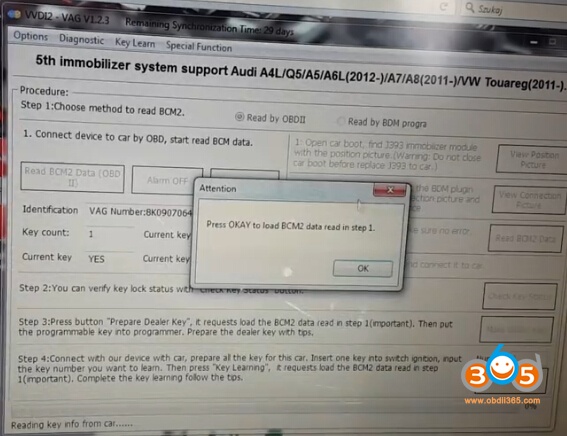 11.Change key number from 1 to 2. Click on Key Learning then OK to load the BCM bin file. VVDI2 start learn key. Use the working key to turn on ignition then insert the new key to learn.
Test the new key; it's working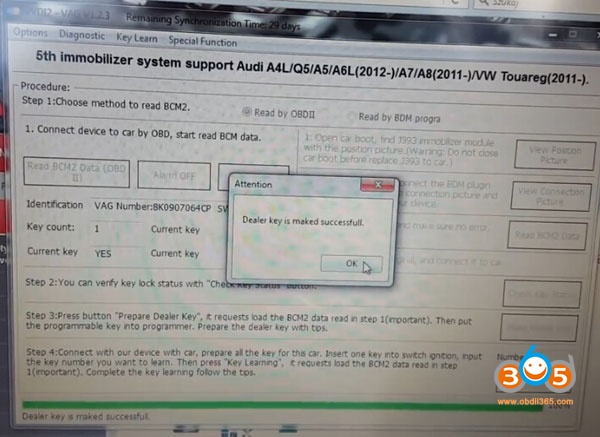 VVDI2 is able to program a new key to Audi A4 B8 successfully! Part 2: Abrites AVDI – key program – Audi a4 RB8 2004+ Here are steps of Audi a4 2004+ RB8 cluster key programming Dealer key preparing and key learning on Audi a4 2004 onwards with abrites 7.4. Open your Abrites vag commander programme and confirm that the programme finds your interface and your programmer. You should see the following screens if everything is connected.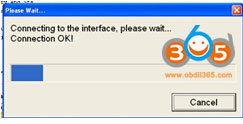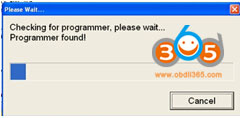 Once open you should be prompted with the screen below. Under the special functions tab select key learning.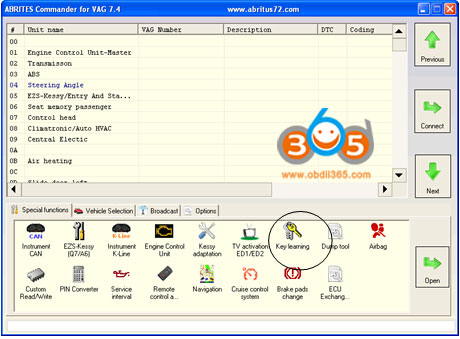 Once you have selected key learning you should be shown the following screen.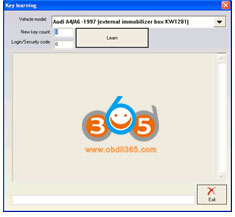 Select the down tab and select the Audi A4 2004+ [RB8 instrument cluster KW2000] selection.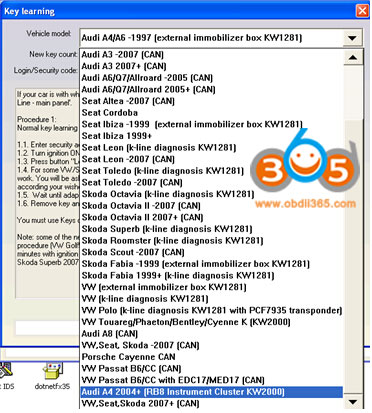 Once you have selected this you should get the following screen.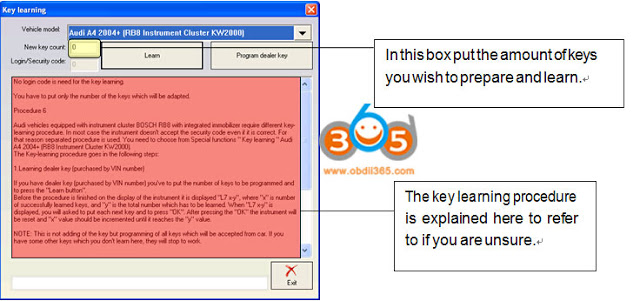 Once you have entered your new key count then if you have a dealer key ordered to the vin number then select "Learn" this will start the key learning procedure follow any prompts that appear. Once completed you will be prompted with a window saying all keys successfully programmed. Key programming is now complete and you should turn ignition off and back on and now try to start the vehicle. If you are using the special transponder chips to create a dealer key the follow this procedure. Enter your new key count as described above and then select  "Program dealer key". It will now connect to the RB8 to retrieve the component security to prepare the dealer key. Once it's retrieved the component security then it will prompt you saying place a TA5 into the programmer to prepare the dealer key. Once you have done this select ok and at the bottom left of the window you will see the message communicating with the transponder (this may take some time). Once this process is completed you will be prompted saying transponder is now prepared and can be learnt to instrument cluster. Select ok. Make sure that the transponder is key blank and this is in the 'On' position in the ignition. Now you can learn the key as if you had bought it from the dealer to the vin number. To programme the key follow the procedure above as if it is a dealer supplied key Part 3: Fly FVDI – key learn – Audi a4 RB8 2004+ It's OviStar67's story with Audi A6 2006 lost key situation: The client had lost remote key and did tried to start the car with service plastic key (with id48 tp inside) and no success. Maybe somebody before did program other keys and forgot about the service key.
Dash shows "L7 2-2" instead of mileage. I did precoded id48 for Audi with Tag Key tool from FVDI and did program again using both options standard/wizard learning option from VAG Commander v24. If not detected automatically select "Audi RB8 2004+ …" option, fill how many keys you want to program and hit learn without filling the PIN.
The system will work smooth and program the keys just follow on screen instructions. Tip: Because RB4/RB8 is crypto even if you have good PIN is not accepting the code. In this case after learning the system did not return to L6 state (normal mode) and immediately shows mileage. In some cases "L0 2-2" it shows when accidental learning procedure is stopped (power lost etc). To solve this read instrument cluster eeprom and change the state from 7 to 6 and hit update. some advice before do any key programming on any of the cars that need pre coded chips with component security then always make some backups first before playing. Back up the eeprom in dash board and also the ecu config data . That way can go back to start and avoid having to fix def or L7 2-2 errors That it. Good luck and please excuse my rough language or my lack of technical details. http://blog.obdii365.com/2019/05/05/audi-a4-rb8-2004-key-learn-with-vvdi2-or-avdi/