How-to: add a spare remote key card to Renault Megane III year 2009 to 2015 by using Autel MaxiIM IM608 key programmer. No doubt the smartest investment for your workshop.
Tools needed:
IM608 tablet
2 key cards, original key card and blank key card
Enable network connection (required when reading password)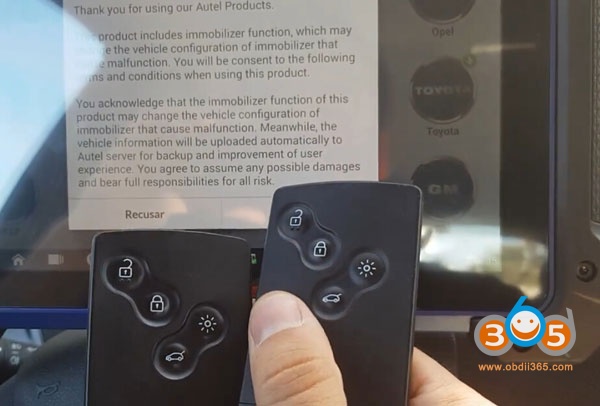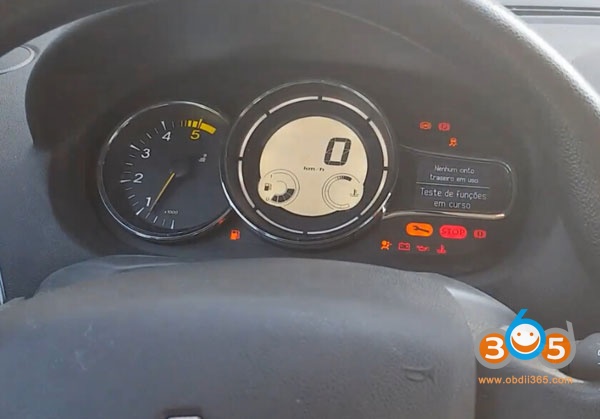 Original key can start engine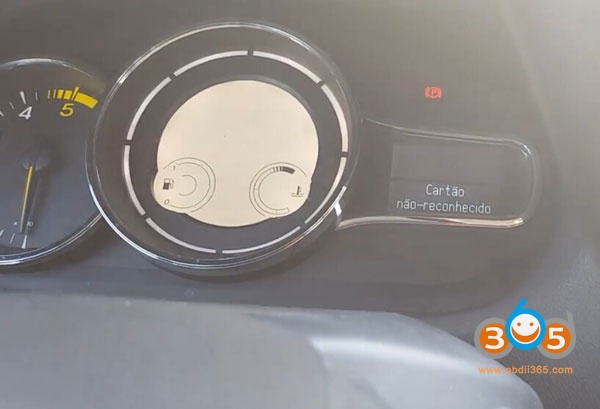 New blank key cannot start engine
Procedure:
Insert original key card into card slot and turn on ignition switch
In Autel IM608, Select IMMO function->Manual selection->Renault->Megane III->2009-2015-> Keyless System (CAN)->Key learning->Learn the key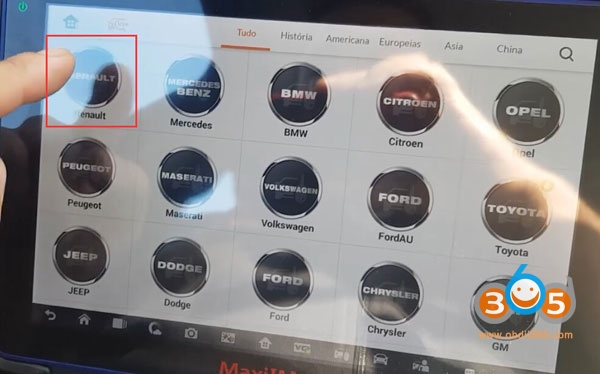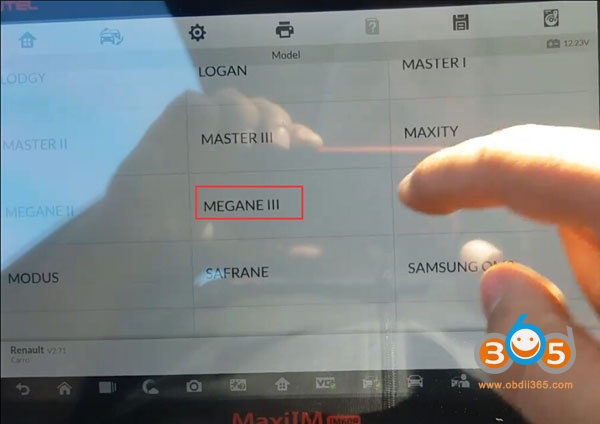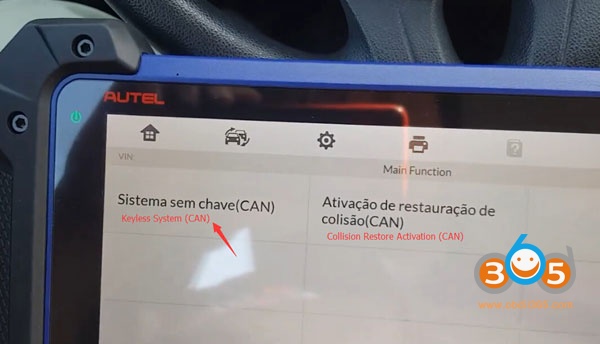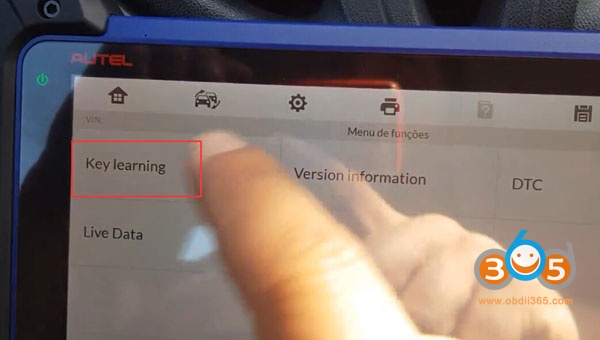 Both 2 keys need to be learnt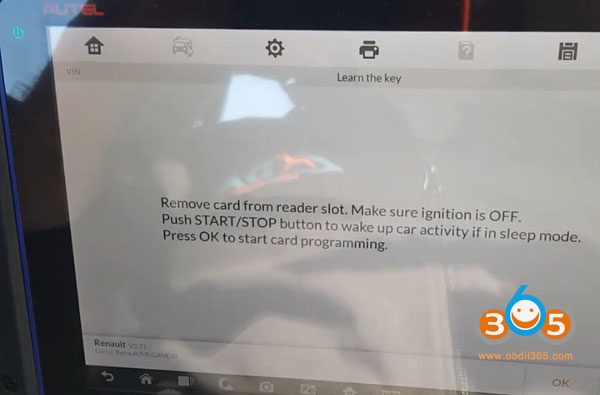 Remove key card from slot and turn off ignition
Push START/STOP button to wake up car activity if in sleep mode.
Press OK to start key programming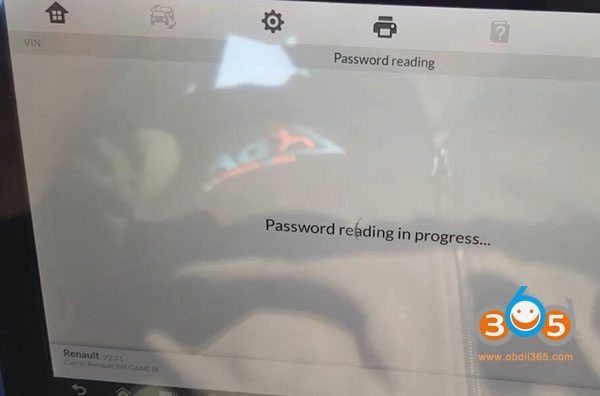 Reading password in progress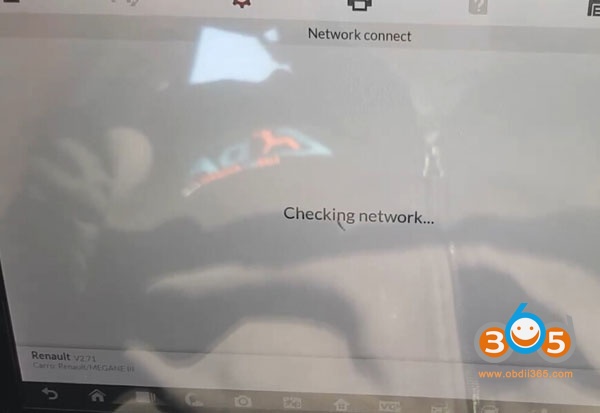 Make sure network is enabled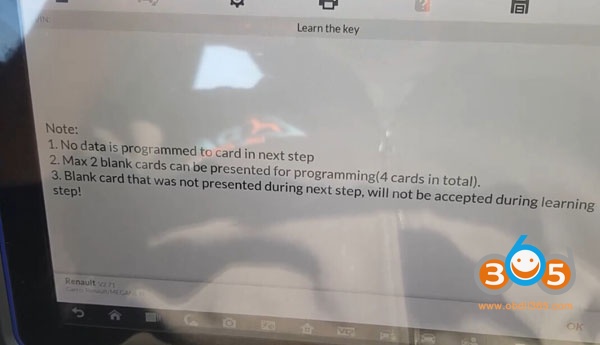 Note:
1.No data is programmed to card in next step
2. Max 2 blank card can be presented for programming (4 cards in total)
3.Blank card that was not presented during next step, will not be accepted during learning step.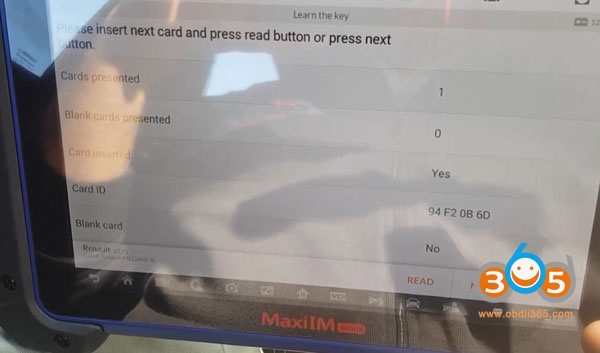 Insert next key card and press READ button to read card information
Press Next to continue
Remove card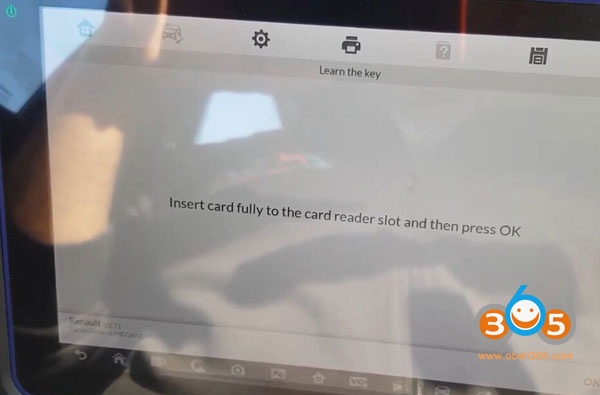 Insert card (original key card) fully to the card reader slot and then press OK
Programming card in process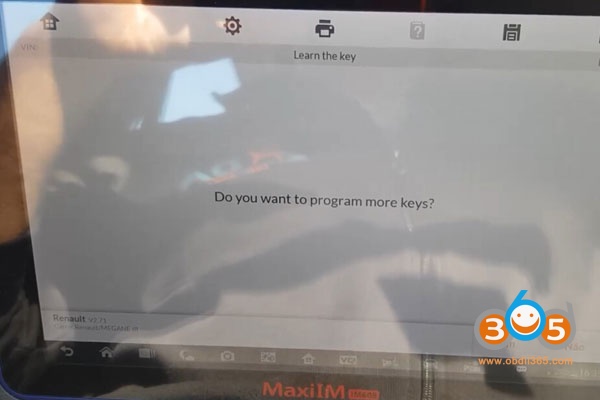 Program key card success. Press Yes to program next key card
Remove 1st key card and insert 2nd one
Follow same steps to program 2nd key card until success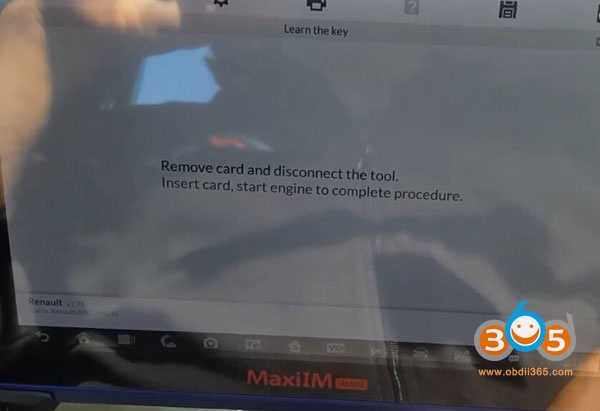 Remove card and disconnect Autel MaxiIM IM608 key programmer
Test remote control and start engine with the new key card.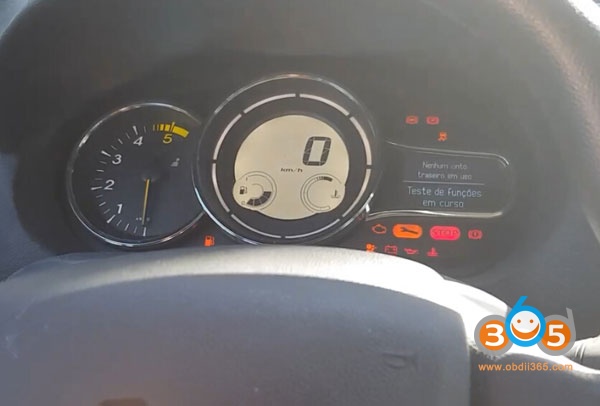 Both key works.
www.obdii365.com