Car model: Audi A6 3.0 TDI 2011
Key type: 8E chip transponder
Purpose: program dealer key when all keys lost
Method: on the bench
Devices used:
8E transponder and key blank
Auro OtoSys IM600/ Autel MaxiIM IM608 key programmer
Major progress:
1.Read EZS
2.Load EZS
3.Make dealer key
4.Learn key
Procedure:
1.Read IMMO data from EZS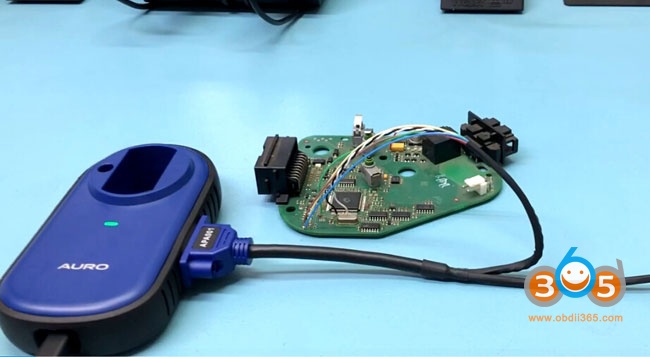 Connect UP400 eeprom programmer with EZS follow the wiring diagram (you can check the wiring in IM600/IM608 menu)
Select Read EZS data by dump (All key lost)-> Read data by dump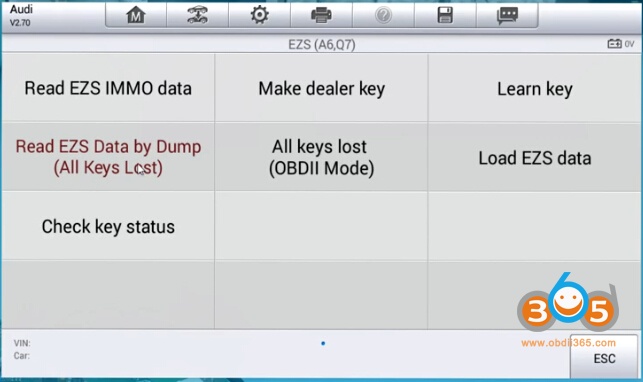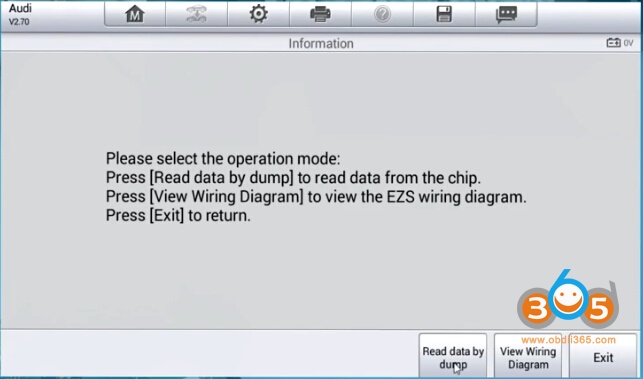 Reading EZS dump in process, the green indicator on up400 programmer will turn on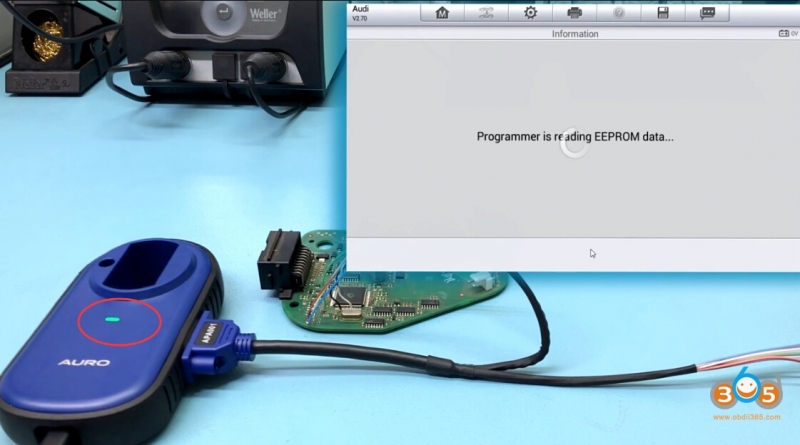 Read EEPROM from EZS success. Save data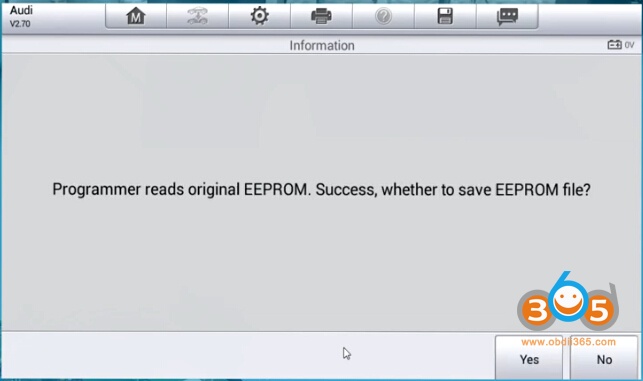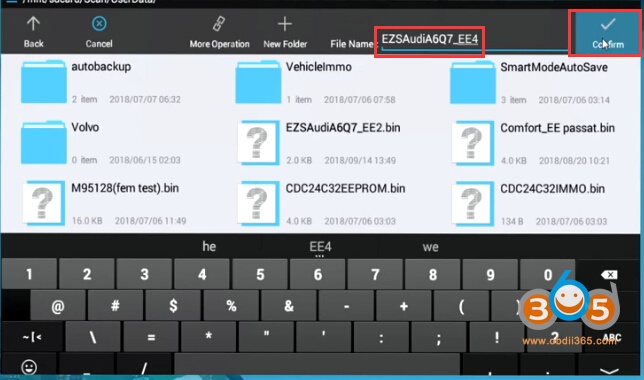 Save data success. Display vehicle information, PIN, CS, key number etc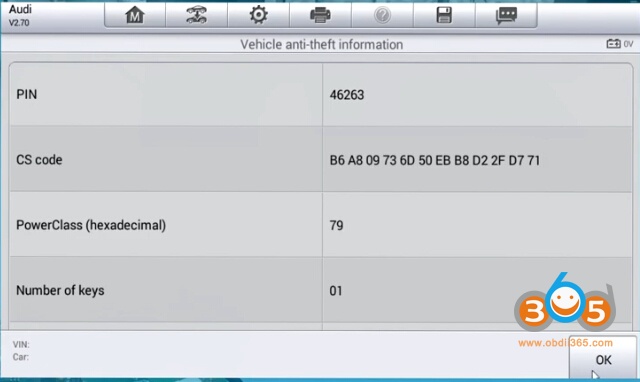 2. Load EZS Data
set up bench connection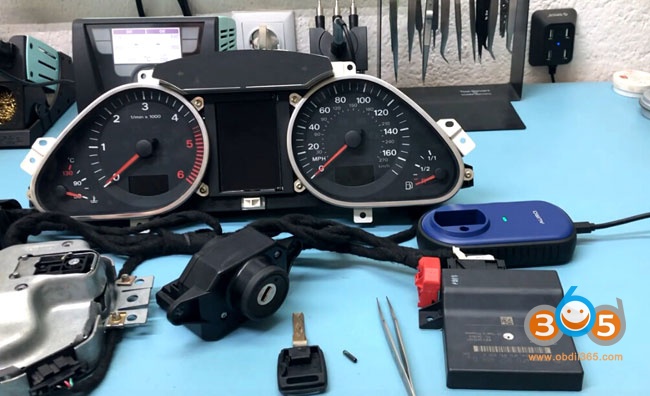 Select EZS-Kessy AUDI A6/Q7->Load EZS data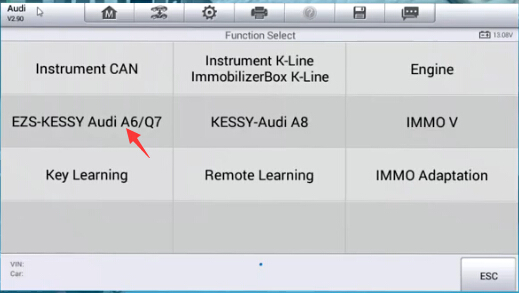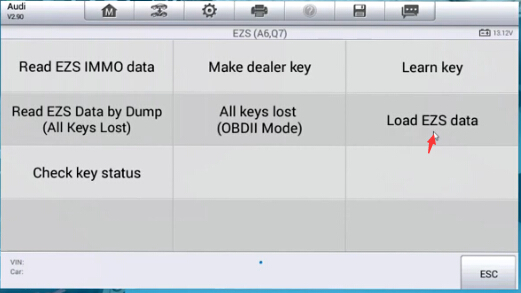 Load data saved in step 1 and confirm vehicle information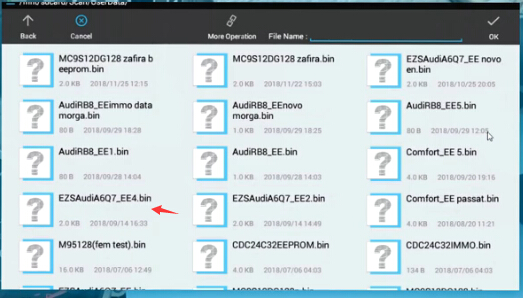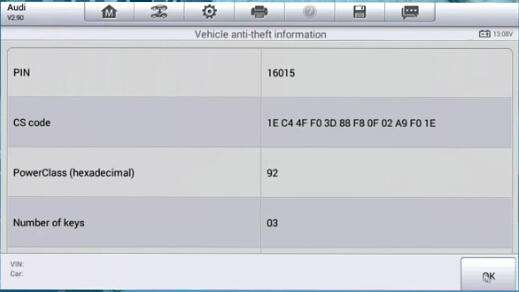 3.Make dealer key
Select Make dealer key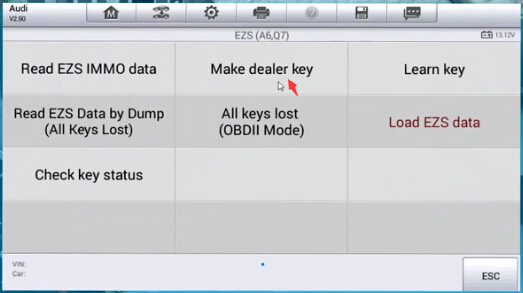 Put a blank key or chip into Autel IM608 xp400/ IM600 up400 programmer keyhole and press OK to continue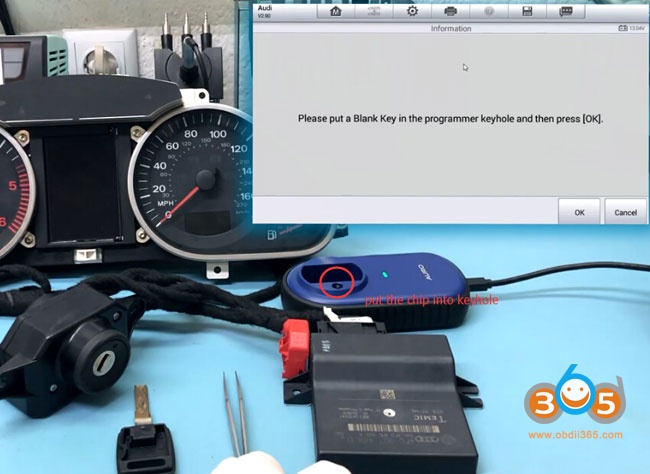 Communication
Make dealer key success
4. Learn key
Select Learn key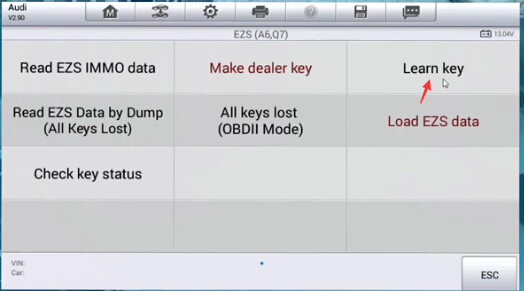 Remove key chip form keyhole
Insert chip into key blank and turn on ignition
Select number of keys need to learn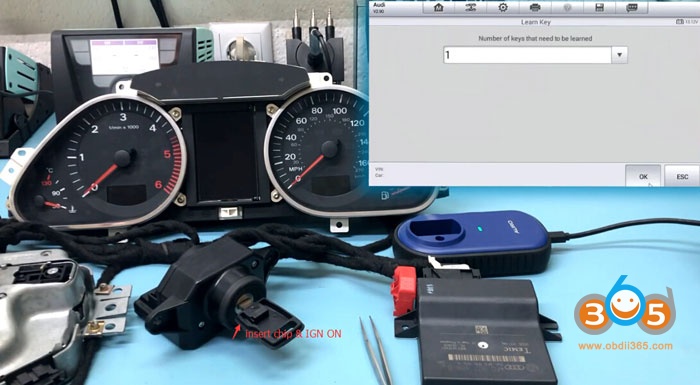 Turn ignition OFF
Insert the sequence keys that need to be learned and turn ignition switch to CRANK.
For each key, wait for the steering column lock status to become unlocked is need.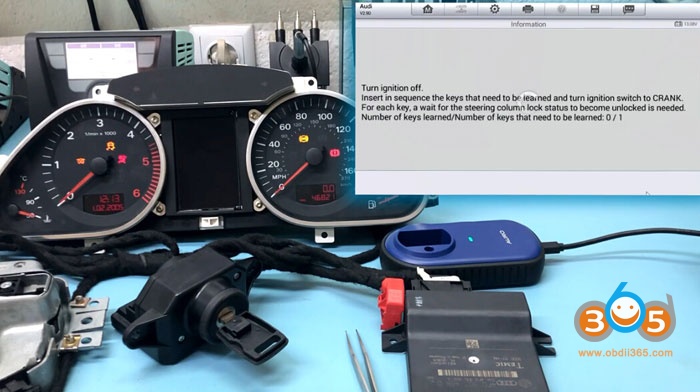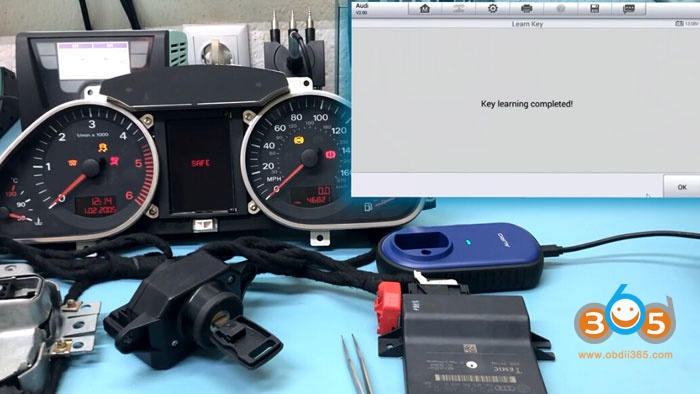 Key learning completed.
Done.
www.obdii365.com