Here's step-by-step tutorial on making a new key in all keys lost situation for 2013 Mini Cooper CAS3+ on bench without soldering. Device required: Yanhua Mini ACDP host BMW CAS adapter and license BMW ISN reading adapter and license New key to be programmed Main steps:  Read ISN code on bench Program key Step 1: Read ISN code Following ACDP Mini wiring to connect DME with ACDP via OBP+ICP adapter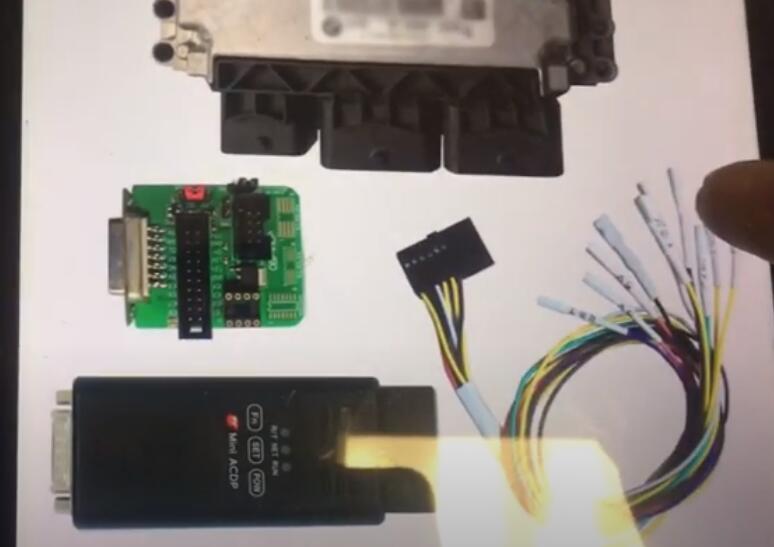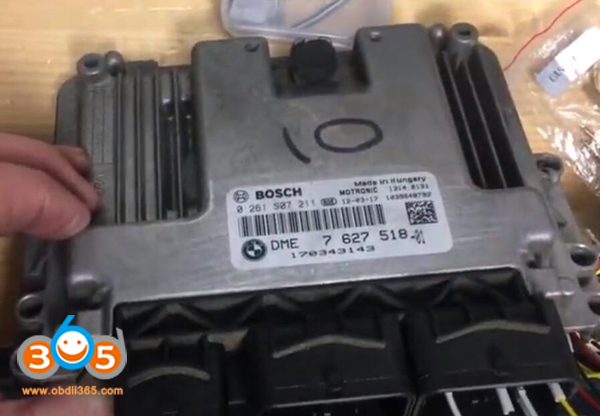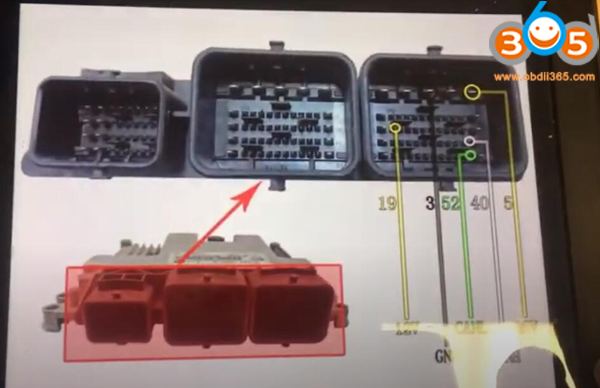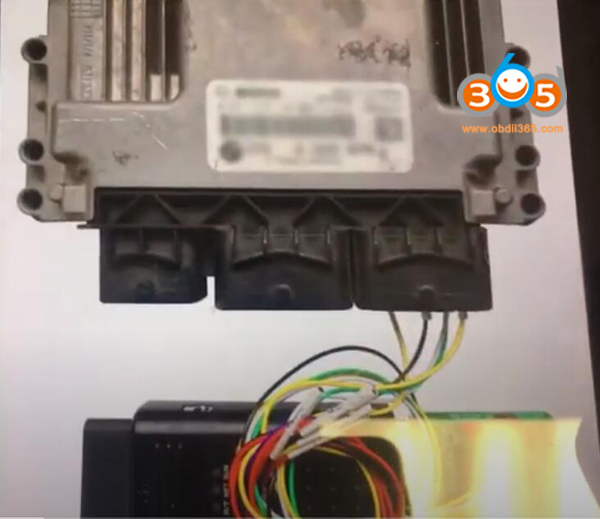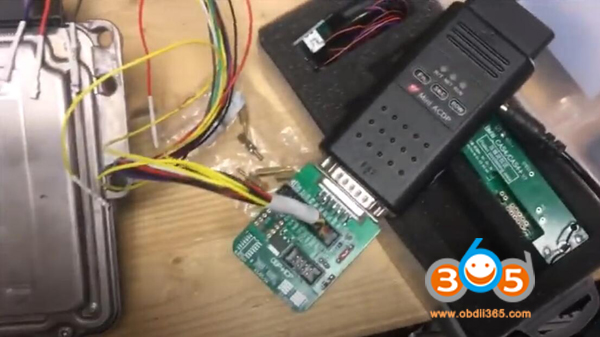 Run ACDP App, select DME ISN function
OBD/CAN Mode Read/Write ISN->Read MEV1722 DME ISN (E-chassis)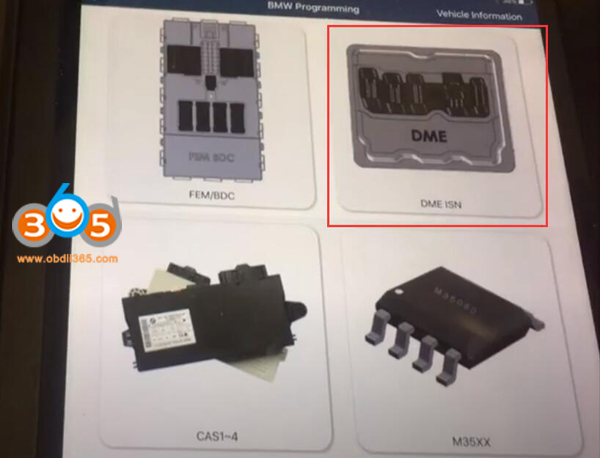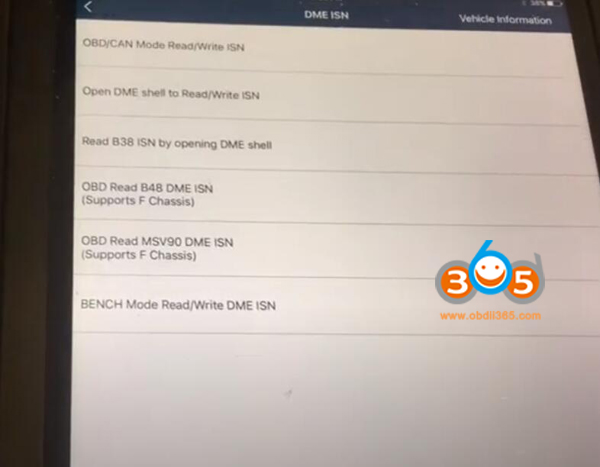 Connecting device
Reading DME data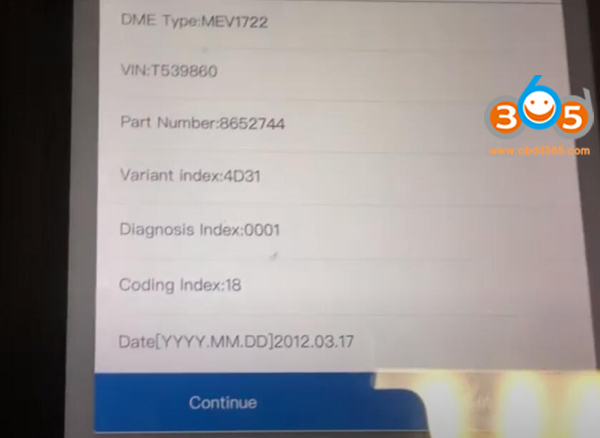 Reading ISN data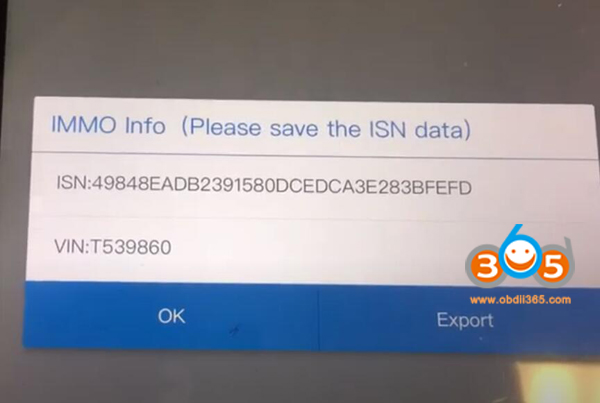 Read ISN success. Copy the ISN code.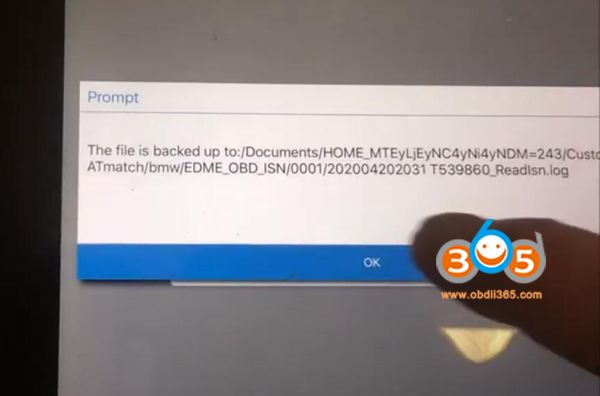 Auto save ISN data to ACDP Mini default folder.
Step 2: Program Key Connect CAS3 module with ACDP adapter with Yanhua ACDP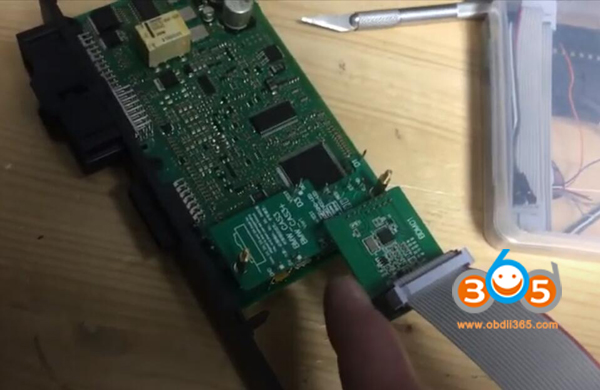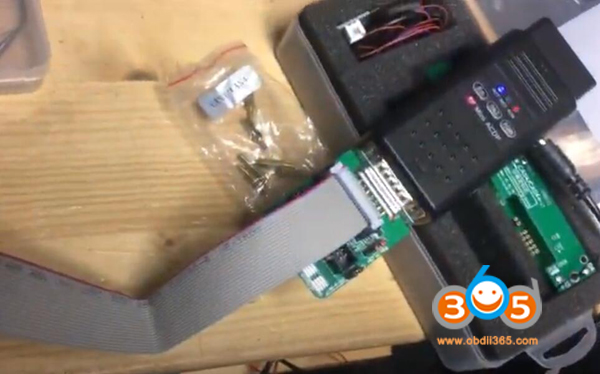 In ACDP app, select ICP Mode->MC9S12DG256->IMMO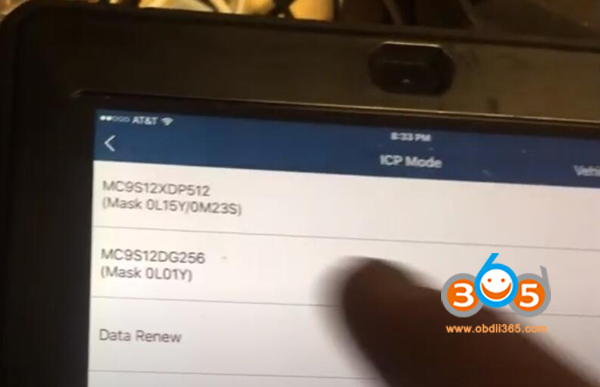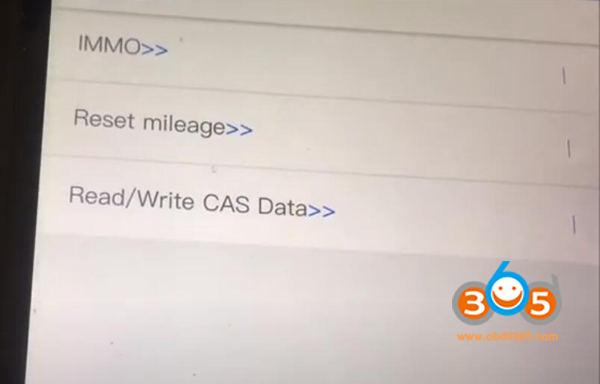 1).Read the CAS data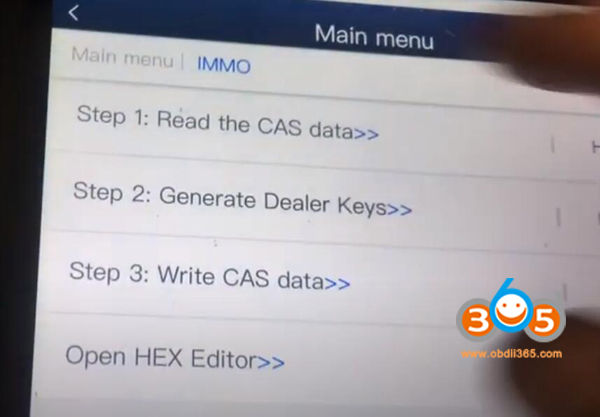 Detecting Pin. Connection is well built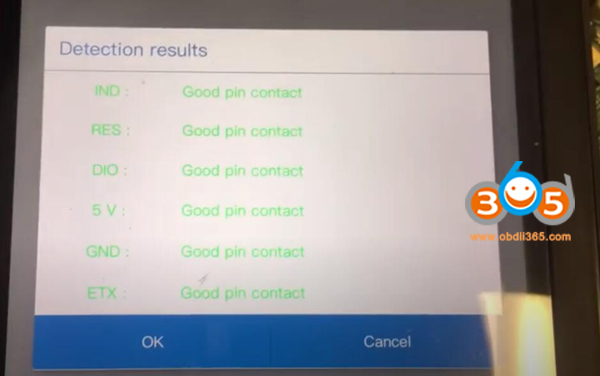 Decoding the memory Detect vehicle information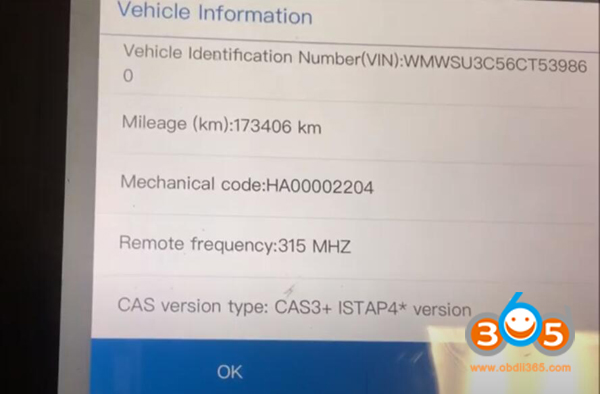 File upload completed. Auto save CAS3+ data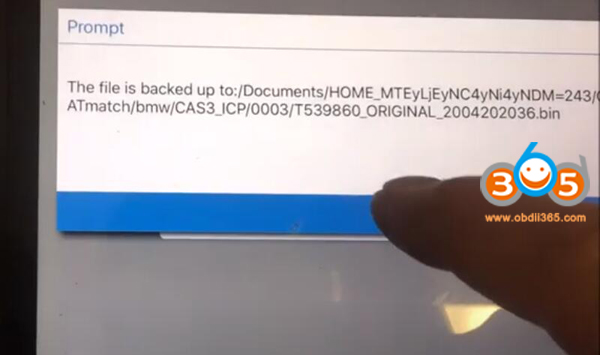 2). Generate dealer key Select Generate dealer key->All key lost (ISN mode)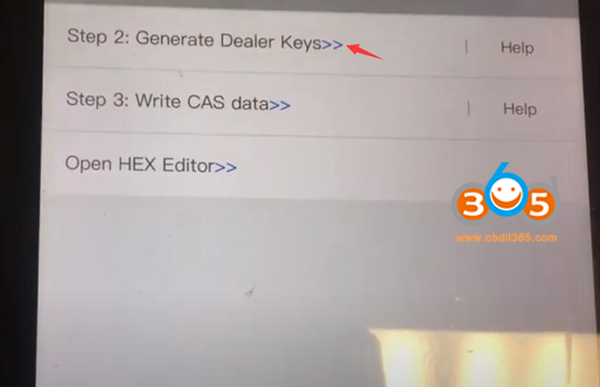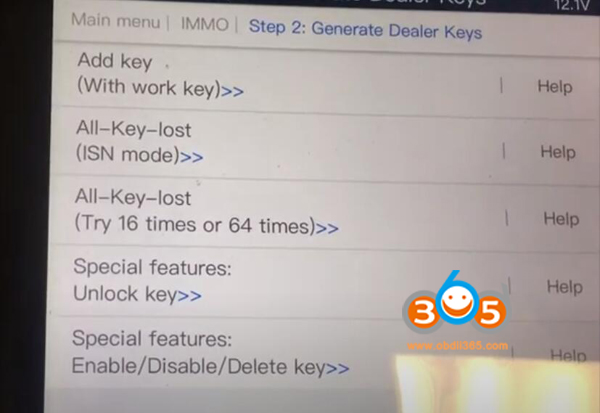 Connect the Yanhua Mini ACDP and BAV adapter according to the diagram
Insert a blank key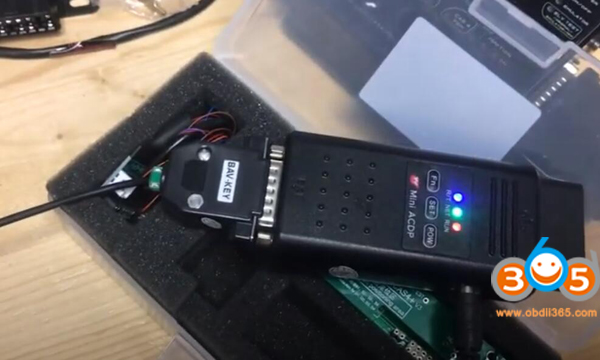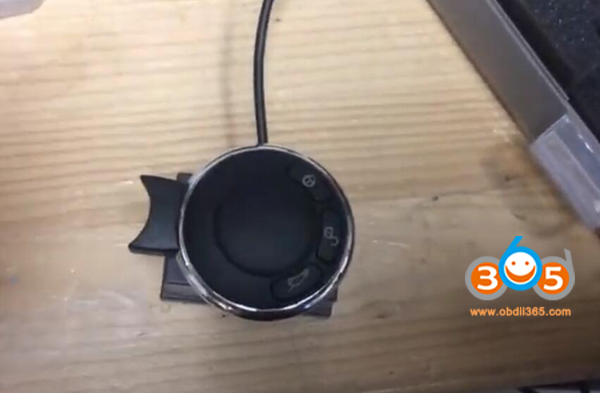 Reading key information. The key is a blank key.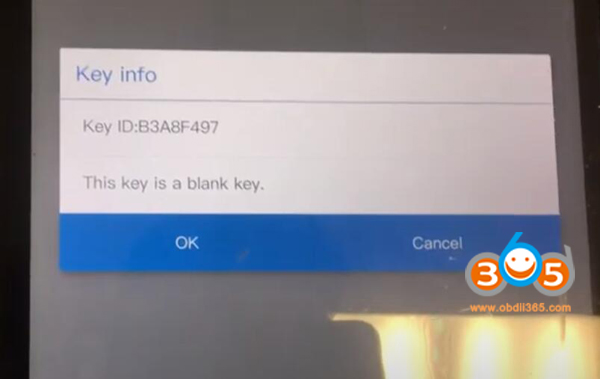 Select ISN file you saved in Step 1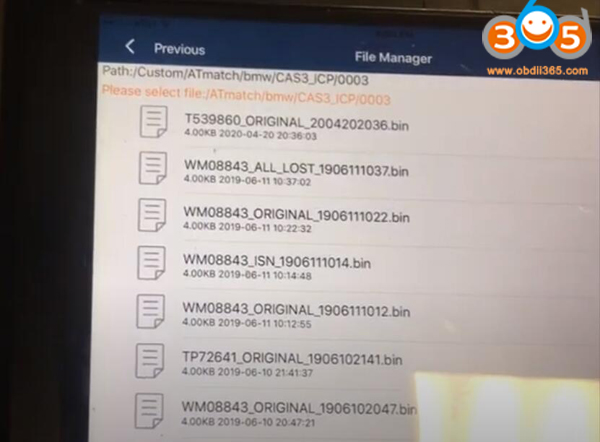 Confirm vehicle information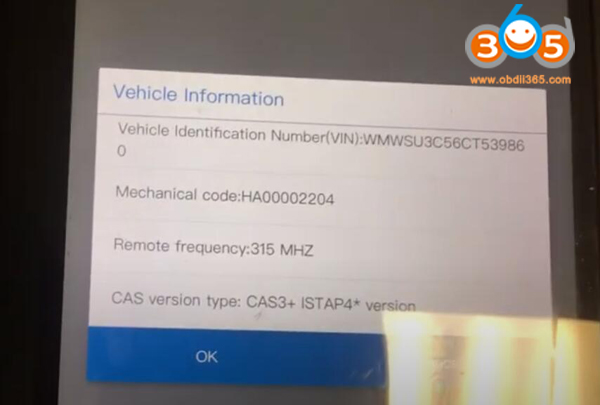 Select an unused key position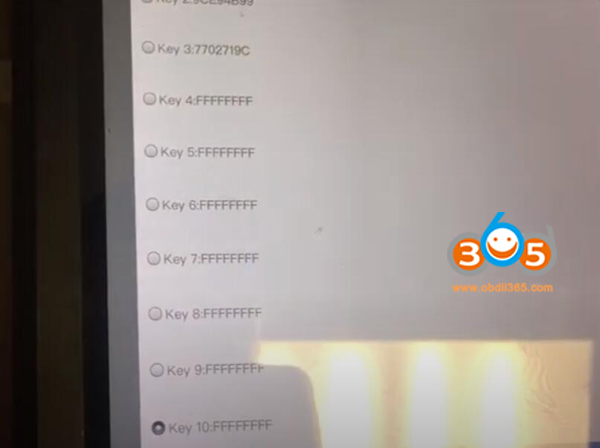 Select key type Remote Key or Keyless Go and follow App prompts. Here we select Remote key.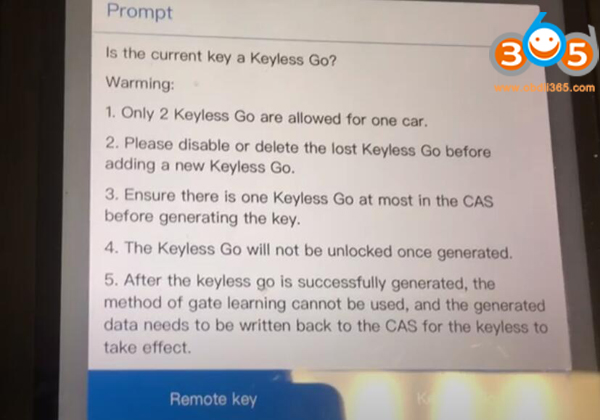 Confirm the key is put in the BAV adapter ACDP will require to enter ISN code to access. Paste the ISN code (read in step 1) here.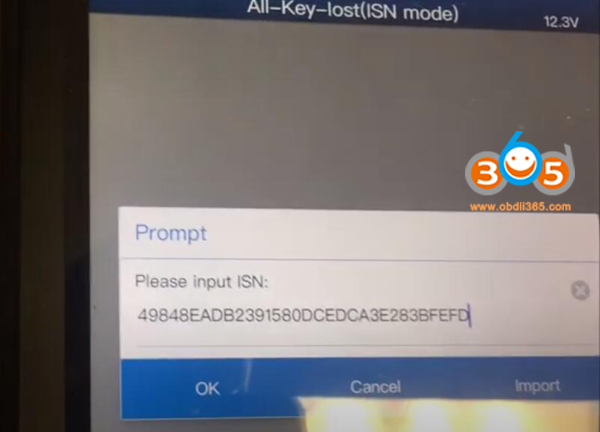 Generating dealer key in process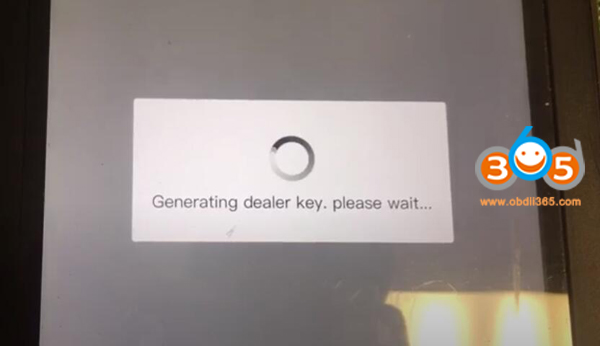 Save CAS data. This data contain info of programmed key and new key.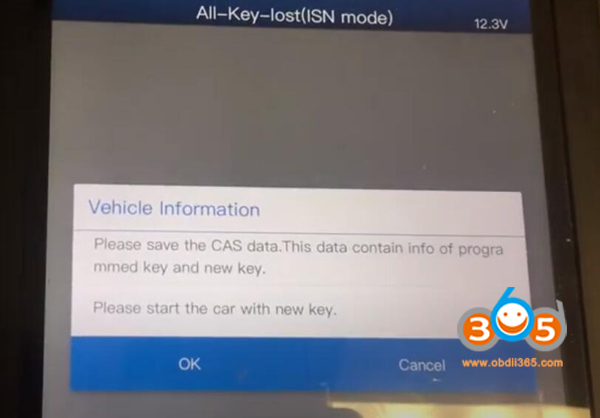 Start the car with new key and test remote control. Done. http://www.obdii365.com/producttags/yanhua-acdp.html