SuperOBD VPC-100 is a hand-held Vehicle Pin Code Calculator designed for Locksmith. It released the web mode now, which is suitable to DIY users.
VPC-100 pin code calculator comes with 500 tokens (200 in default and 300 via first registration). But the tokens can be purchased alone and can be used without the VPC100 machine.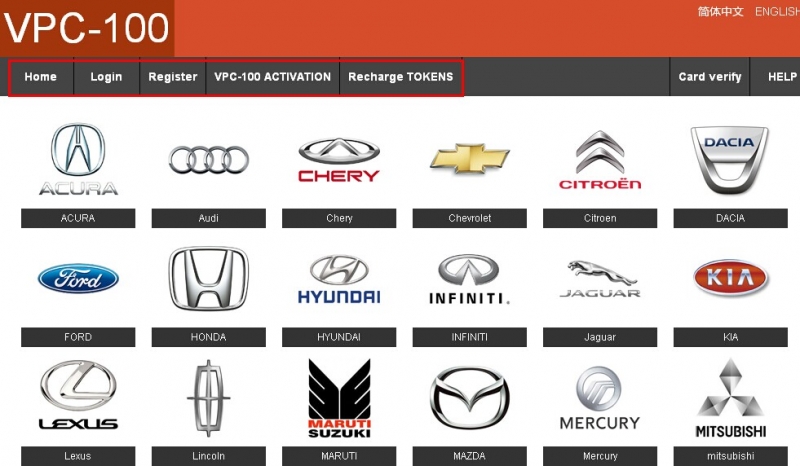 How to use the VPC-100 tokens in web mode?
1. Register in VPC-100 official website http://www.vpc-100.com/
2. Select VPC-100 Web Mode
3. Login
4. Select car make and model to calculate pin code
There are three tokens card available in obd365:
100 Tokens 29.99 USD
500 Tokens 129.99 USD
1000 Tokens 259.99 USD
You can buy token card and use VPC-100 function in official website and then decide to buy the machine.
After you place an order on our website and make payment, we will send you ID and password for you to charge token online.
Note:
The token consumption rate in the web mode is two times of that in VPC-100 machine. For example, if calculate PINCODE for Ford need 10 tokens in VPC-100 machine, then it need 20 tokens in website mode.
VPC-100 supports: ACURA, AUDI, CHERY, CHEVROLET, DACIA, FORD, HONDA, HYUNDAI, JAGUAR, KIA, LEXUS, LINCOLN, MARUTI, MAZDA, MERCURY, MITSUBISHI, NISSAN, QIRUI, RENAULT, LAND ROVER, SCION, SEAT, SKODA, SMART, SUZUKI, TOYOTA, VW etc vehicle models.