OBDSTAR Tech has released hand-held F100 key programmer for Ford and Mazda, F108 for Peugeot Citroen recently. The new OBDSTAR VAG-PRO multi-function tool (diagnostic/key programming/odometer correction /EPB/TPS/SRS etc) for VW, AUDI, SKODA, SEAT now is available in obdii365.com.
Price: 115USD (105EURO)
VAG-PRO Multi Function:
1. Mileage adjustment;
2. Read Security code;
3. Maintenance Reset ;
4. EPB(Electronic Park Brake);
5. TPS(Throttle Position Matching);
6. Program Keys;
7. Program Remote;
8. Replace Storage Battery;
9. Reset Airbags;
10. Steering Angle Learning;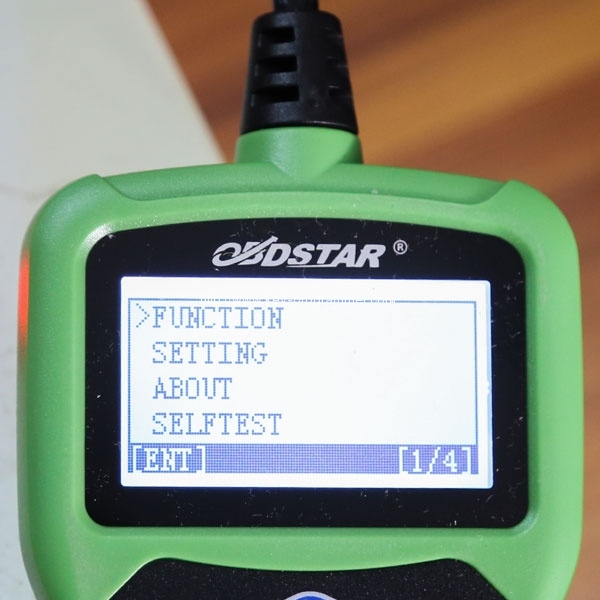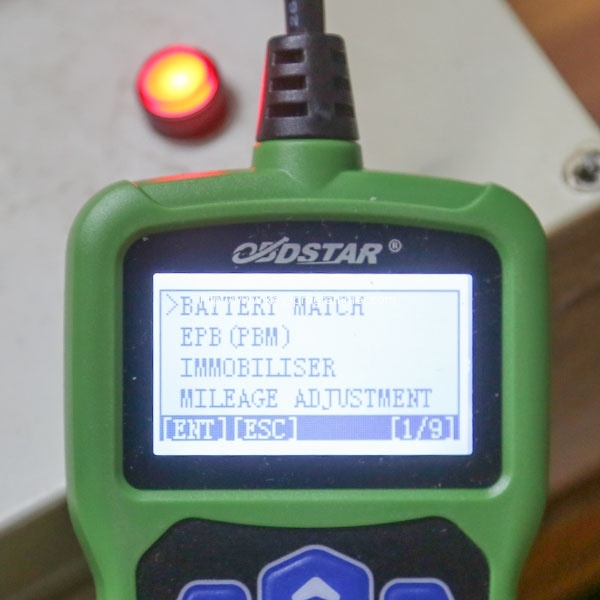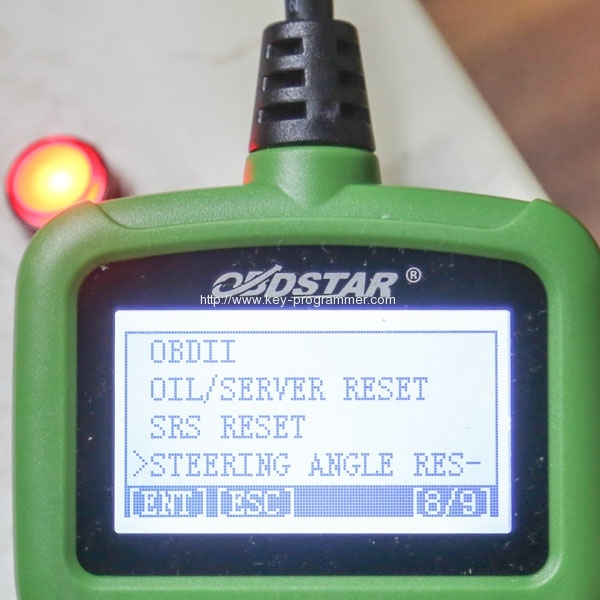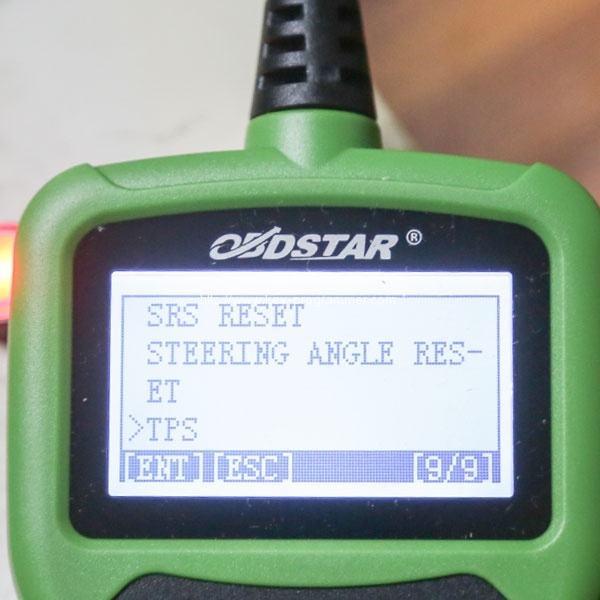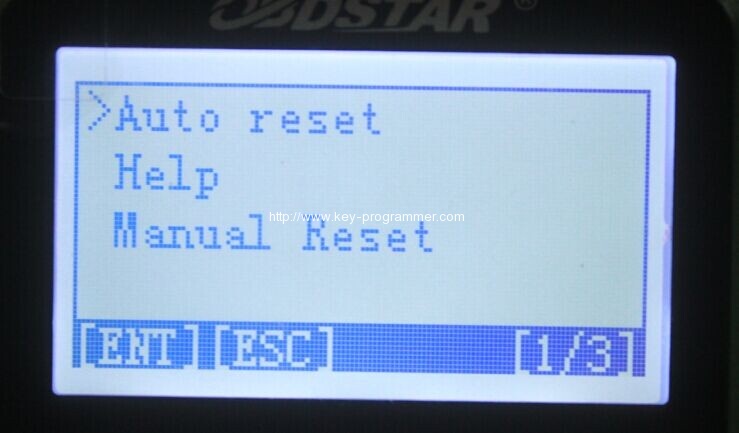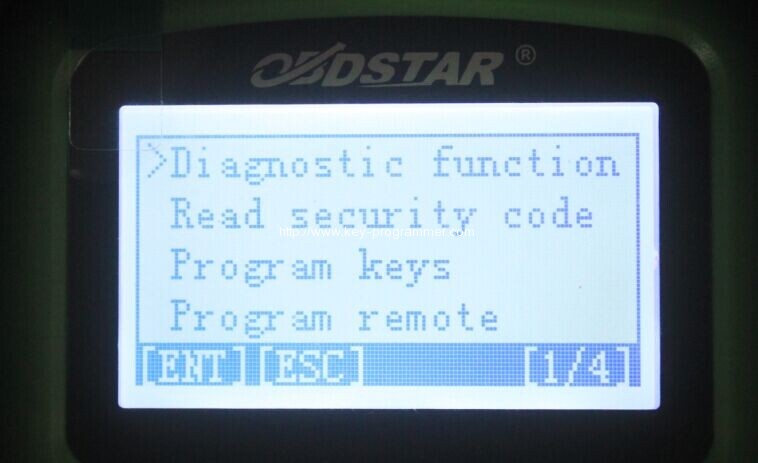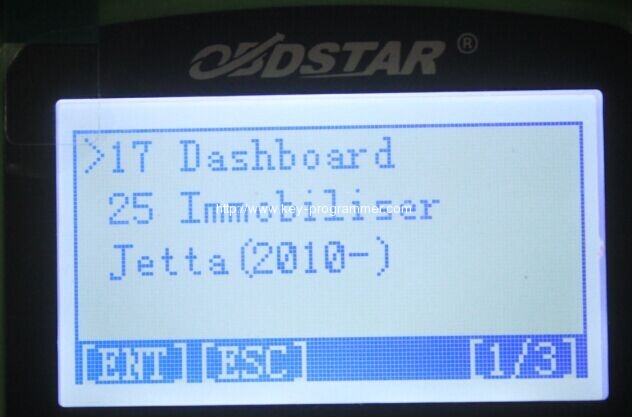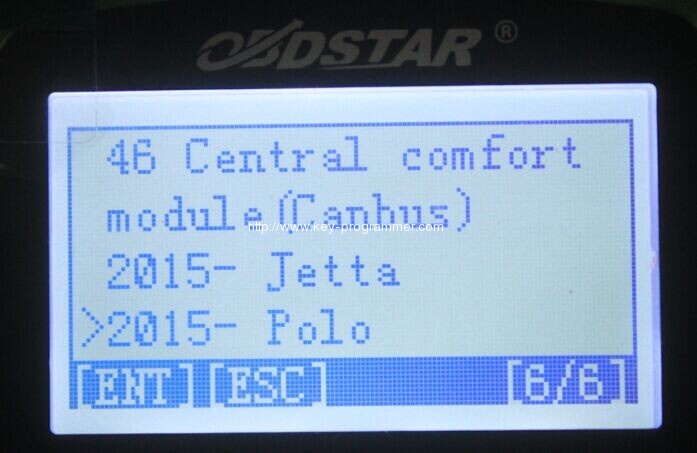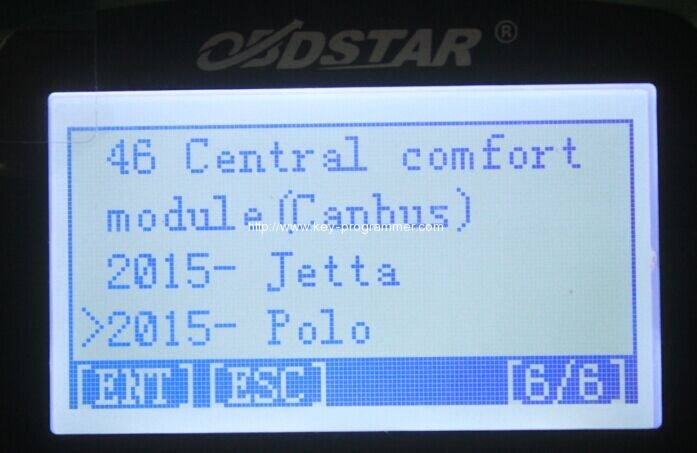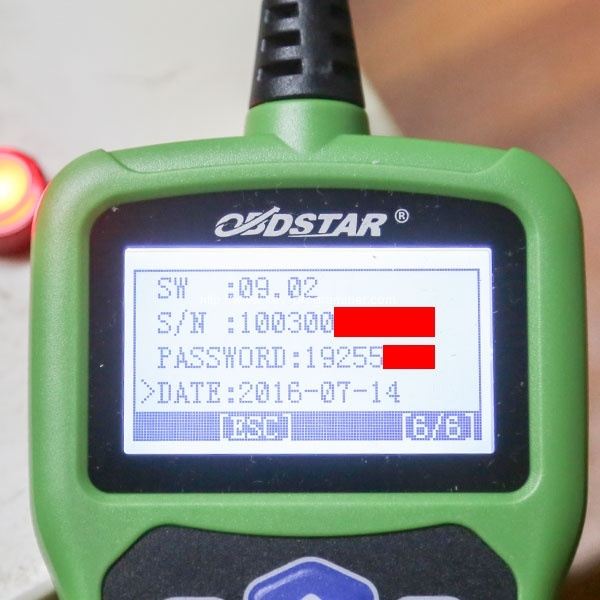 VAG-Pro Key Programmer features:
1. Support basic diagnosis for all series car models;
2. Support mileage adjustment for Audi A3, A4(RB4/RB5), A4L, A5, A6, A6L, A8L, Q5, Q7, S5, R8, TT;
3. Support mileage adjustment for VW Bora, Beetle, Caddy, CC, EOS, Lavida, Magotan, Golf, GTI, Jetta, Passat, Phaeton, POLO, Scirocco, Sharan, T5, Tiguan, Touareg, Touran, Tansporter etc..
4. Support mileage adjustment for Fabia, Octavia, Superb, Altea、Ibiza、Leon etc.
5. Support read secutiry code for the 3RD generation immobiliser Bora, Golf, Passat, Lingyu, Jetta, Polo, Sharan etc..
6. Support read security code and Immobiliser for the 3.5 generation immobiliser Lavida, Sagitar, Caddy, Touran, Octavia etc.
7. Support read security code for the 3.5 generation Immobiliser Audi 03-05 A4(RB4), 06-07 A4(RB8), (At present, most device cannot support read security code, when replace used instrument, it is needed. )
8. One click Maintenance reset, no need any channel number, support small and big maintenance auto reset for the latest models till 2014 A8L, A7, A6L, A5, A4L, A3, A1, Q5, Q7,Q3, TT, Magotan, CC, Lavida, Satigar, Passat, Superb, Fabia, Tiguan, Tiguan, Scirocco, EOS, Touareg, Gran Lavida etc.
9. Support replace brake pads for the cars with EPB, support brake pad thickness input directly, intelligent operation, no need channel number;
10. Support throttle position matching, auto-identification vehicles, intelligent operation;
11. Before the 4th generation immobiliser, support intelligently program keys , no need channel number;
12. Before the 4th generation immobiliser, support intelligently program remote, no need channel number;
13. Replace storage battery for the vehicles with Automatic start-stop device;
14. Repair airbags collision data for old VW5, VW51 etc.;
15. Steering angle learning for G85;
16. VW, AUDI the 4/5th generation adapter is being developed, support optional.
OBDSTAR VAG Pro Hardware Configuration
1. The main unit adopts ARM high-speed chip, the speed is faster;
2. Support multi-language condition, it can be used in different countries.
3. Integrated structure design, anti-throw, anti-shake, durable and long lasting;
4. Industrialization design, it can work stably under the bad environment, such as hot and cold temperature etc ;
5. Large capacity TF card, online update;
6. Offer 1 year free update for the opened software.
NOTE: More car models and function are successively being updated……
As different systems have different programming operation methods , we won't list one by one here, please follow the prompts in the device to operate.
VAG-Pro main function & car list:
EPB
EPB(PBM)
Audi(EPB)
A8
A8(D3)
A8(D4)
Other model
Seat(EPB)
EPB
Skoda(EPB)
EPB
VW(EPB)
EPB
IMMOBILISER:
—AUDI V30.13
—SEAT V30.13
—SKODA V30.13
—VW V30.33
ODOMETER CORRECTION:
For Audi and VW:
Audi
A3
2003-2006
2007-
A4
RB4 2002-2005
RB8 2006-2007
A4L
2008-2012
2013-
A5
2008-2012
2013-
A6
1998-2004
A6L
2004-2008
2009-
A8L
2003-2006
Q5
2008-2012
2013-
Q7
2006-2008
2009-
R8
R8 2007-
S5
2008-2012
2013-
S8
2007-
TT
TT 2007-
VW
Bora
VDO K line
2009- NEC+24C32 VDO
Read write mileage
Read EEPROM
Write EEPROM
Beetle
NEC+95320 MM
Beetle k line
Caddy
CADDY
2008- CDC
CC
NEC+24C32
Read write mileage
Read EEPROM
Write EEPROM
NEC+24C64 VDO
CDC 2007-
EOS
2006-2007
2008 CDC
2008-(NEC+24C32)
Read write mileage
Read EEPROM
Write EEPROM
NEC+24C64 VDO
Lavida
NEC+24C08
NEC+24C32
Read write mileage
Read EEPROM
Write EEPROM
NEC+24C64 VDO
NEC+95320 MM
Magotan
2007-2010 CDC
NEC+24C64 VDO
Golf
GOLF5 -2006
GOLF5 2007- CDC
9S12XHZ512
NEC+24C32
Read write mileage
Read EEPROM
Write EEPROM
NEC+24C64 VDO
VDO K line
GTI
NEC+24C64 VDO
Jetta
9S12XHZ512
2007 K line
Passart
NEC+24C32
Read write mileage
Read EEPROM
Write EEPROM
NEC+24C64 VDO
VDO K line
Phaeton
2003-2007
2008-
Polo
2010(NEC+24C32)
Read write mileage
Read EEPROM
Write EEPROM
NEC+24C64 VDO
NEC+95320 MM
VDO K line
Sagitar
2006
2007-2010 CDC
NEC+24C64 VDO
Scirocco
2008- CDC
2008-(NEC+24C32)
Read write mileage
Read EEPROM
Write EEPROM
NEC+24C64 VDO
Sharan
VDO K line
T5
VDO K line
Tiguan
9S12XHZ512
2008- CDC
NEC+24C32
Read write mileage
Read EEPROM
Write EEPROM
NEC+24C64 VDO
NEC+95320 MM
Touareg
2003-2007
2008-
Touran
2006- CDC
NEC+24C64 VDO
Transporter
NEC+24C32
Read write mileage
Read EEPROM
Write EEPROM
NEC+24C64 VDO
For SKODA SEAT
Skoda
VDO K line
CDC 2007-
Fabia
VDO K line
2007-(NEC+24C32)VDO
Read write mileage
Read EEPROM
Write EEPROM
NEC+24C64 VDO
Octavia
-2006
2007- CDC
2009-2010(NEC+24C32)VDO
Read write mileage
Read EEPROM
Write EEPROM
NEC+24C64 VDO
Superb
NEC+24C32 VDO
Read write mileage
Read EEPROM
Write EEPROM
NEC+24C64 VDO
Seat
VDO K line
Altea
NEC+24C64 VDO
Ibiza
2009(NEC+24C32)VDO
Read write mileage
Read EEPROM
Write EEPROM
NEC+24C64 VDO
Leon
2009-2010(NEC+24C32)VDO
Read write mileage
Read EEPROM
Write EEPROM
NEC+24C64 VDO
SRS RESET:
VW
VW5
VW6
VW3
Audi
4B0959655G
Erase collision record
Erase the ECU internal fault
4B0959655R
Erase collision record
Erase the ECU internal fault
STEERING RESET:
Audi
Break electronic system
Steering wheel electronic system
Steering electronic system