This is a comparison chart of AK91 Plus key programmer v4.00 vs. AK90+ (AK90) key programmer v3.19 for BMW.
AK91 Plus key programmer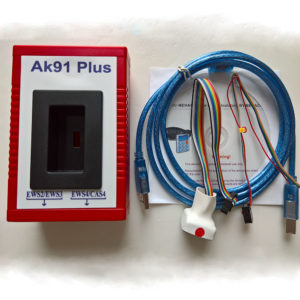 AK91+ key programmer price: $400 around
AK90+/ AK90 key programmer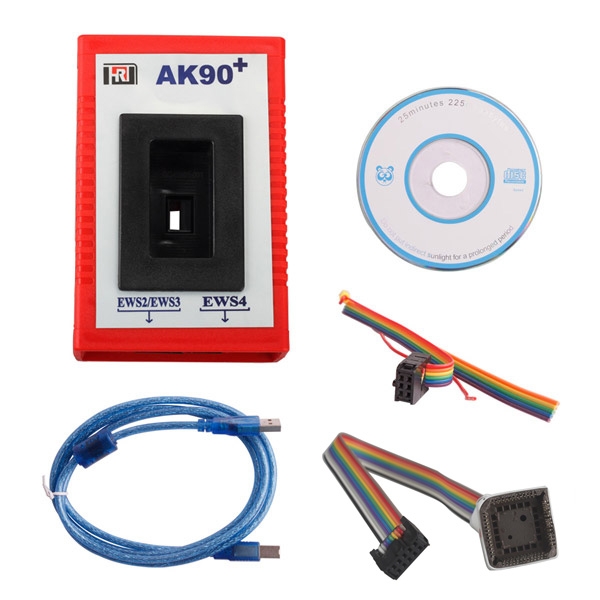 AK90+ key programmer price: $129
AK91 key programmer software: version 4.00
AK90 key programmer software: version 3.19
AK91 key programmer 4.00  vs. AK90 key programmer 3.19
AK91 Plus not only supports EWS2.1/EWS2.2/EWS3/EWS3.3/EWS4/EWS4.4, but also adds key information identification function of the new F series CAS4/CAS4+/ new for Porsche; support reading frame number, key state, KM data.
AK91 Plus supports E series PCF7945 chip, F series CAS4/CAS4+ factory and the original factory PCF7953 chip refresh function (restore to a new key state); no need to disassemble the chip free, safe and efficient.
AK91 Plus KEY-PROG increased by 1995-2009 in all EWS read the key information functions; improved some of the EWS to read and write speed.
How to use AK91 key programmer for bmw key programming:
ak90 v3.19 fails to automatically install driver
if it can't automatically install driver after install ak90 V3.19, please open C:Program FilesHRTAK90Drv and install the Driver under the AK90 folder.
How to program BMW keys with AK90 bmw key programmer?
remove the chip of ECU, ESL of your BMW car, insert it to AK90 diagnostic tool, then it will read the date information of your car.
plug the key into ak90 programming keys, which reads the data information of your car key.
the information of your car and your key is matched, then the AK90 key maker will tell what's next step, so you just following it is ok, step by step, you will get what you want.
When making the new keys, you can insert the ECU and ESL to your car, and insert the key; it can star your car then.
BMW ak90 do not need remove the chip when programming a new key:
when program new key, no need to remove chip, but connect chip socket to EWS and another interface to AK90 host.
2 directly make new key with AK90 key programmer via wiring.
no power charger, but supply power via USB cable, no need external power; it is supplied with special chip socket.
Directly reading data dumps from MCU which marked 1D47J, 2D47J, 0D46J, 2L86D without removing MCU from circuit board, easy to do yourself.
5, with the help of software you can renew, lock or unlock keys as well.
Programming original chips "EML 10030A" for making keys.
Identifying keys for all EWS and CAS, showing VIN, key No. It support change VIN, but not support do mileage.
 www.obdii365.com