Successfully copied a Volvo XC90 2013 year ID48 chip key by JMD handy baby key copy machine. Procedure goes as follows: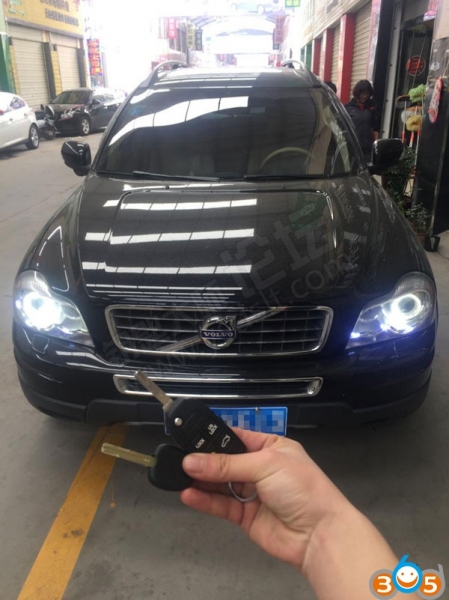 Key information:
Original key: 5-button folding key
Frequency: 315MHz
Chip type: ID48 chip
Device to copy: JMD Handy baby key programmer
Procedure: Handy baby identifies original key chip as common ID48 chip Place original key into handy baby' coil press OK button to decode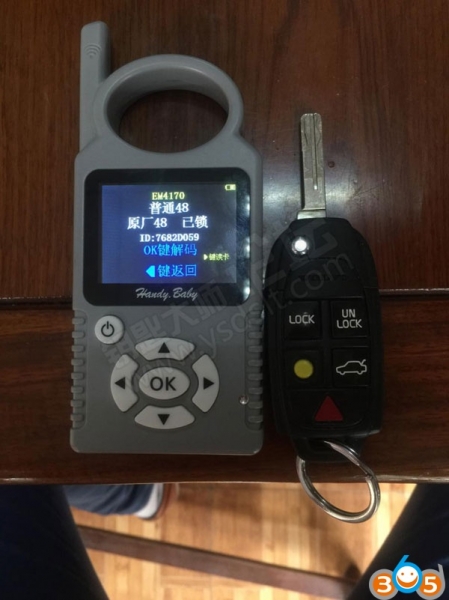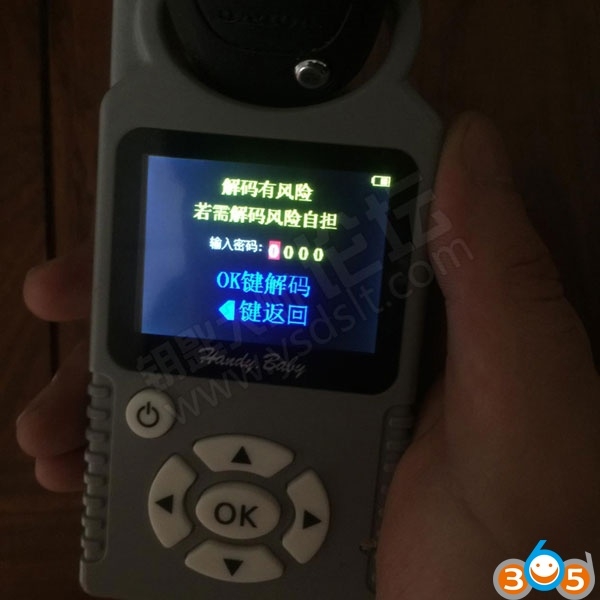 Handy baby key programmer will ask to enter 4-digit ID48 decode code to continue. Please provide your Handy baby serial number to JMD factory to get the decode code. Press OK to decode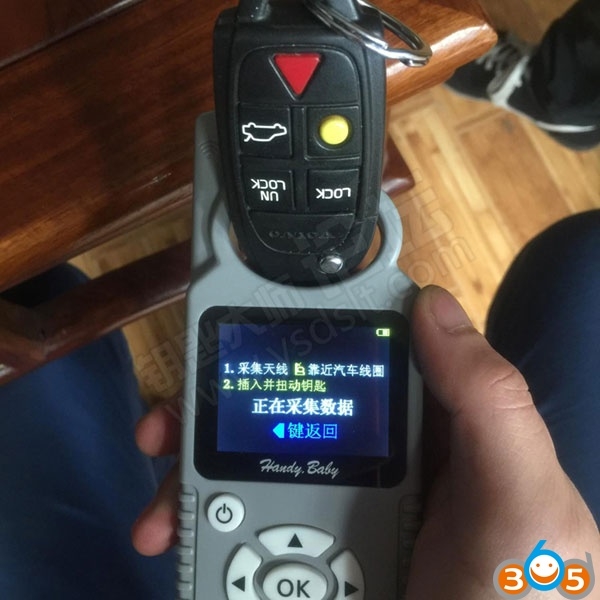 Insert original key into coil and twist the key to collect key data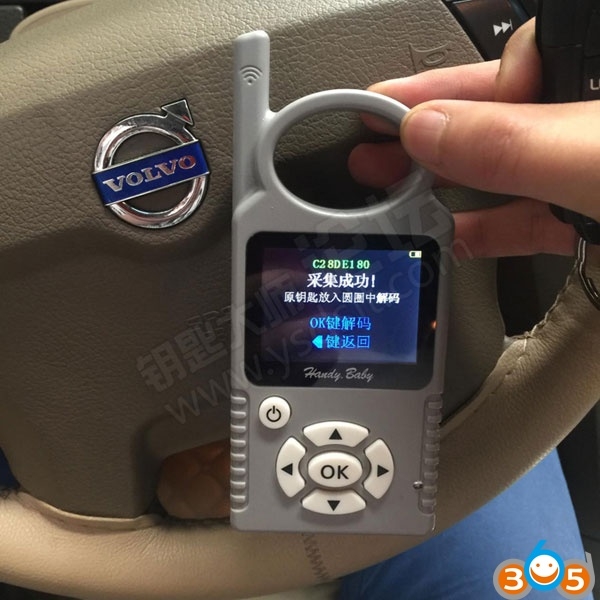 Collect key data success. Place original key into coil to decode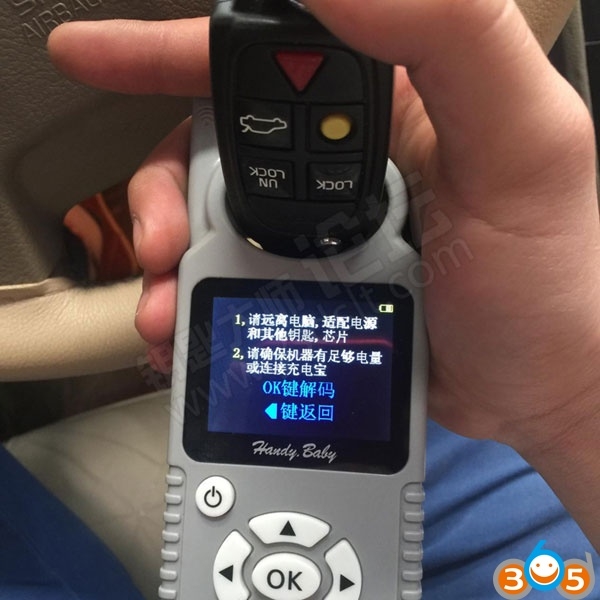 Note: Decoding ID48 chip you should keep away from laptop, computer, battery and other chips. Make sure handy baby battery is fully charged. Do not unplug key during decode procedure. Please wait patiently for 3-20 minutes.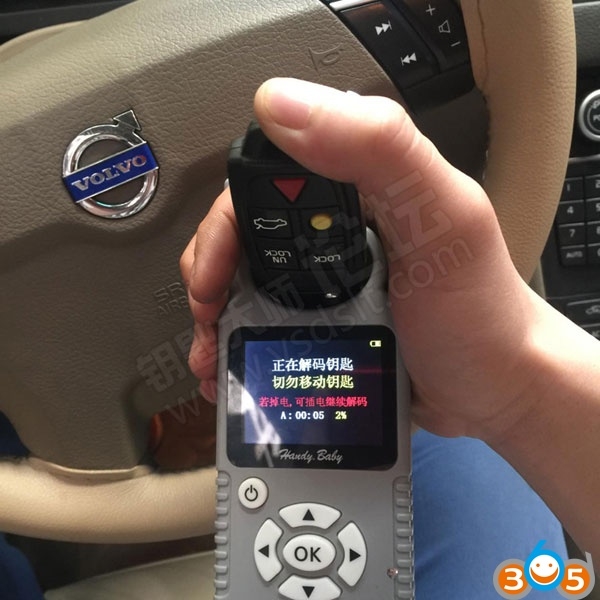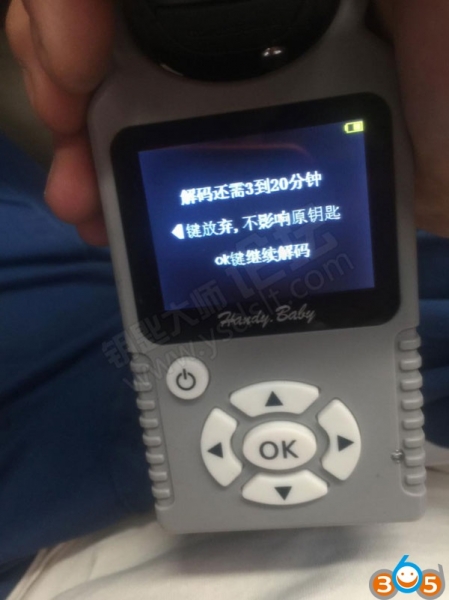 Decoding…
Decode ID48 chip success.  Insert JMD ID48 special chip into coil, press OK to copy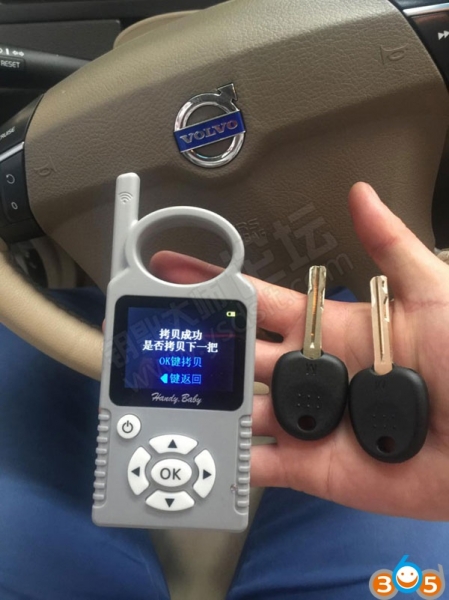 Copy first key chip success. Place next JMD Handy baby chip into coil, press OK to copy next key Done.
http://www.obdii365.com/producttags/handy-baby-key-programmer.html