Here you can download Tango key programmer TangoPlus software for Toyota smart key programming.
Free Download TangoPlus Toyota v6.5 software
https://mega.nz/#!ug9ggAiI!ubnm7DBLMXZsfJjCza32S5LEHtBXc1mzWwXI1rxt2Fk
How to install TangoPlus Software?
Download TangoPlus software from link above
Paste Tango-Pus-Toyota-v6.5. zip file on desktop
Extract software zip file
You will get Tango+Toyota.exe and toyota+ .chm files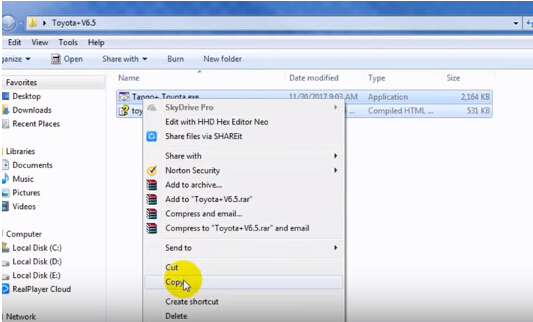 Right click Tango software on desktop and select Properties->Open File Location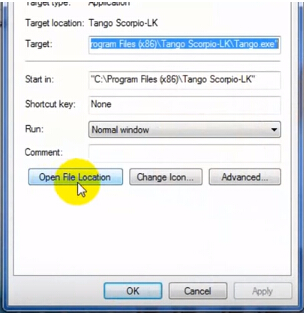 Paste and replace Tango+Toyota.exe and toyota+ .chm files on C://Program Files (x86)/Tango Scorpio-LK/Plus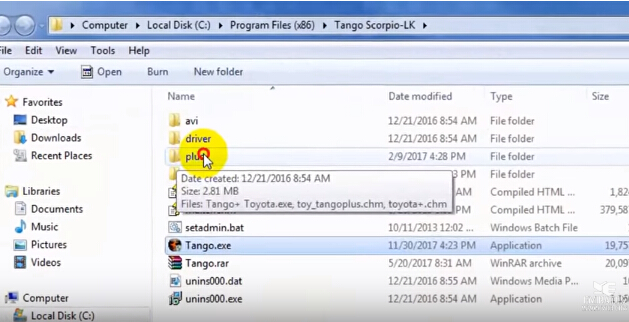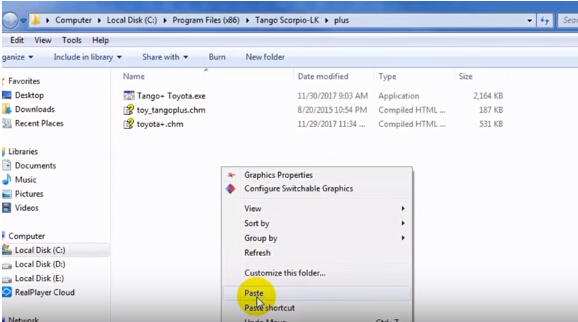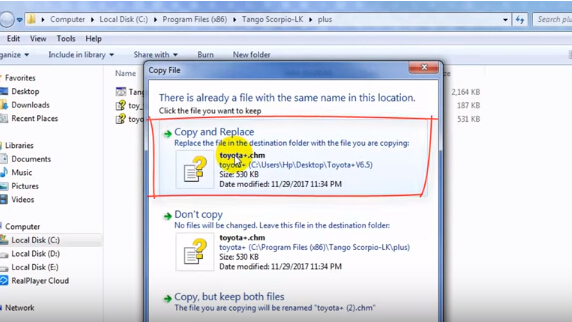 Open Tango transponder programmer software on desktop
Now you will see TangoPlus function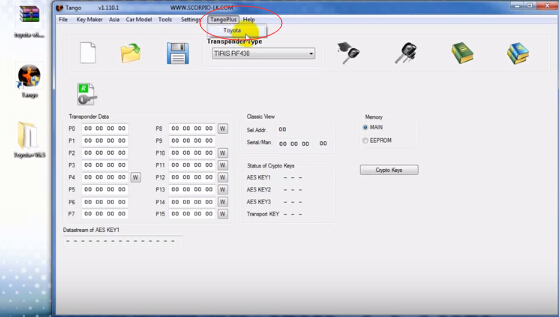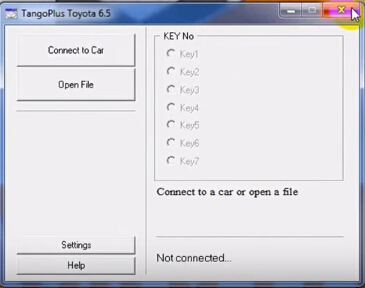 Done.
Reference:
Program Lexus GS 450h All Smart Keys Lost with TangoPlus