Question:
Will this key program with autel , xtool , or launch or best remove ews and do with ak90 , don't see many older minis?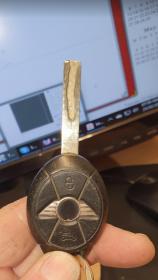 Solution:
You can't program EWS by OBD.
Take out EWS. You can read and write with ak90 and manually program remote. It's a BMW 3 button remote.
Remote is programmed manually in this one.
AK90+ definitely works fine on two and three button Mini keys, Range Rover, and Rover too. I've never found an EWS AK90 couldn't do.
Feedback: worked perfectly ews4 (need a EWS4 adapter) too thanks.