Problem:
I got the original Tango key programmer. When try to load TangoPlus Toyota software, it gave me error:
Error:
Sorry, payable option.
To continue it is necessary to install the Toyota Maker option.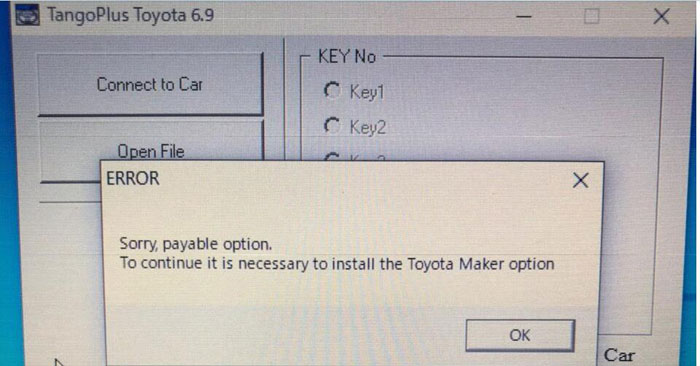 Reason:
You don't have Toyota Maker license activated.
Solution:
After pay for the license. Add it to the tango software.
Go to Help tab-> Add Keymaker to add Toyota Maker license.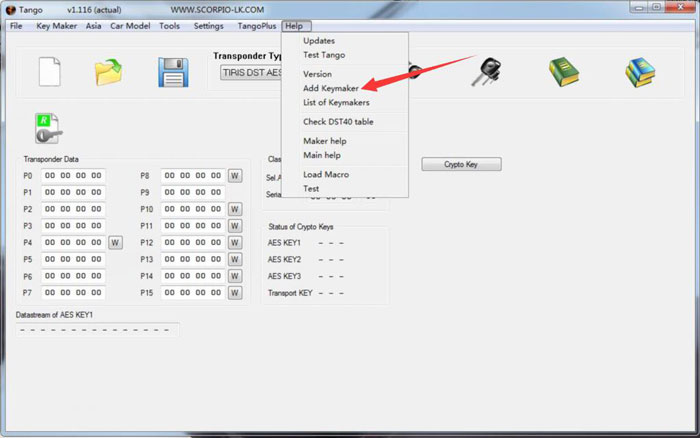 http://www.obdii365.com/producttags/tango.html
Read aslo: