How-to: Renault Duster 2018 remote key programming with Autel MaxiIM IM608 via OBD.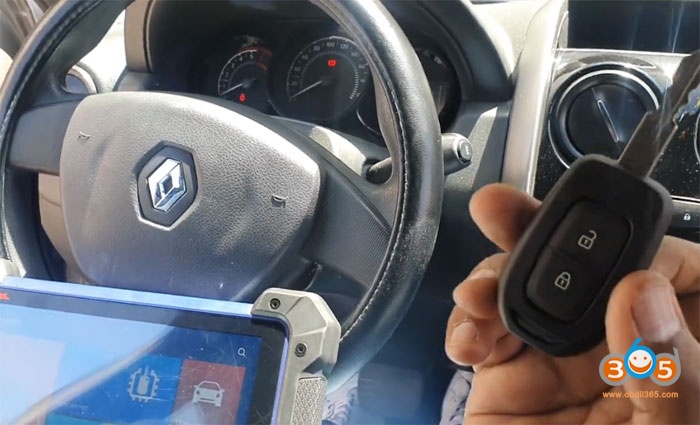 2 buttons remote key
Require network connection.
Procedure:
Turn on ignition switch with working key
Select IMMO function->Renault->Automatic Selection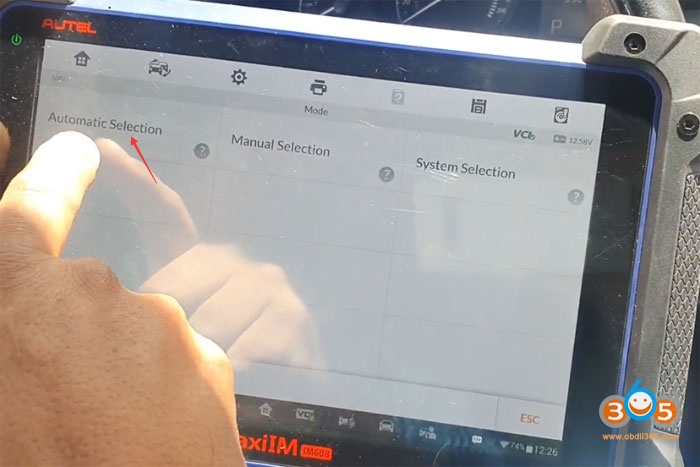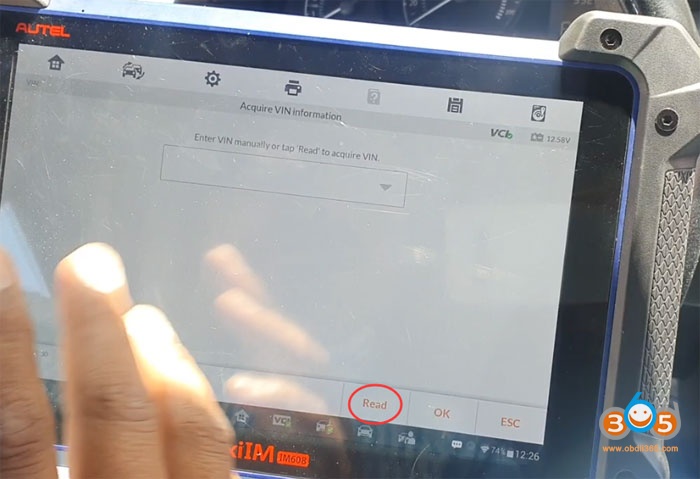 press Read to acquire VIN
Read VIN succeed, press OK to continue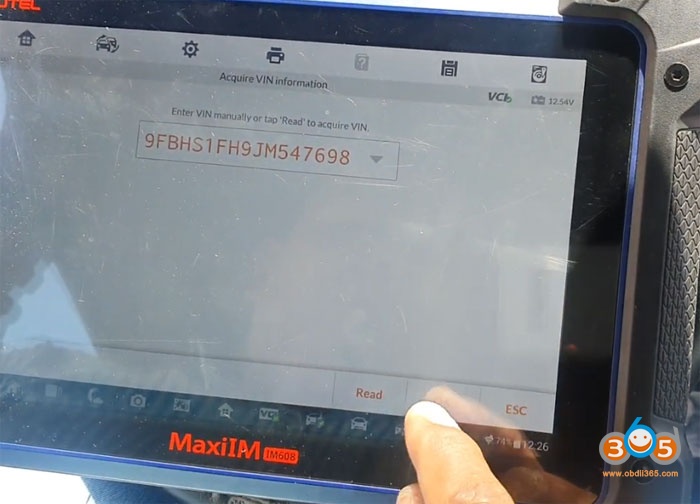 Select model year 2013 up->Keyless System (CAN)->Immobilizer remote control learning->Learn the key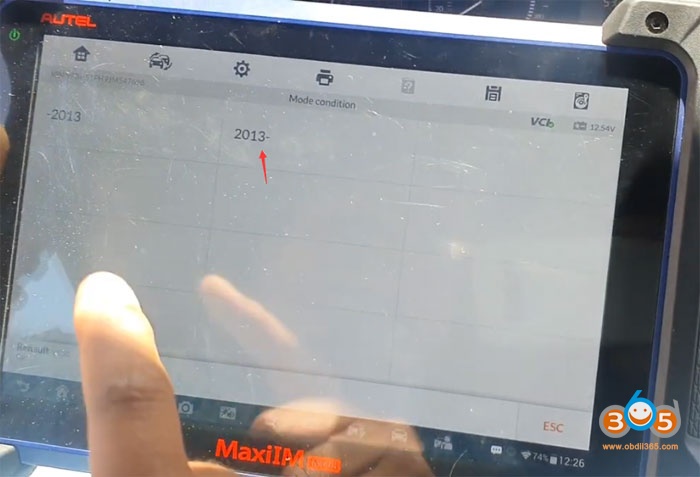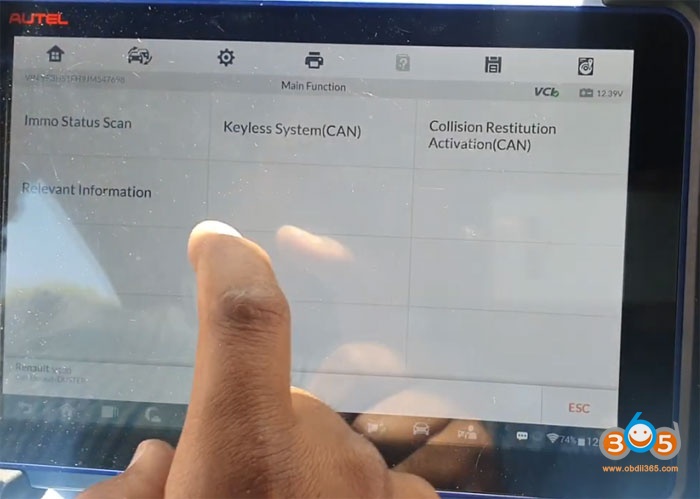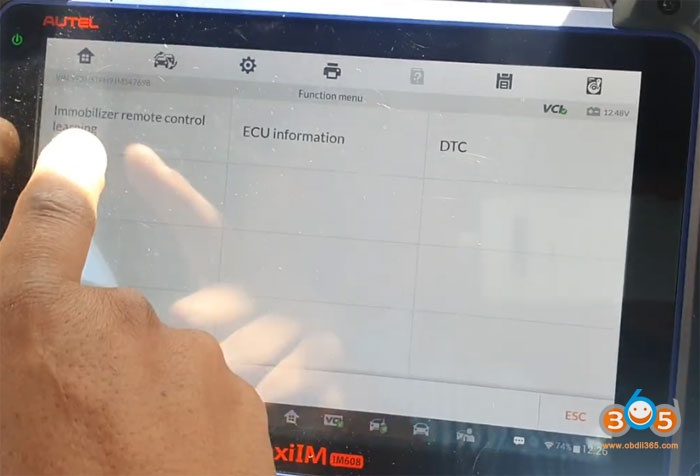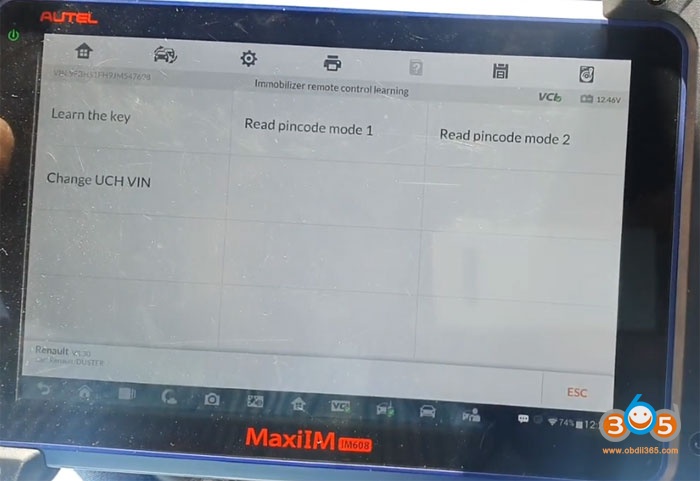 Switch hazards ON and ignition OFF
Password reading in progress
Checking flash data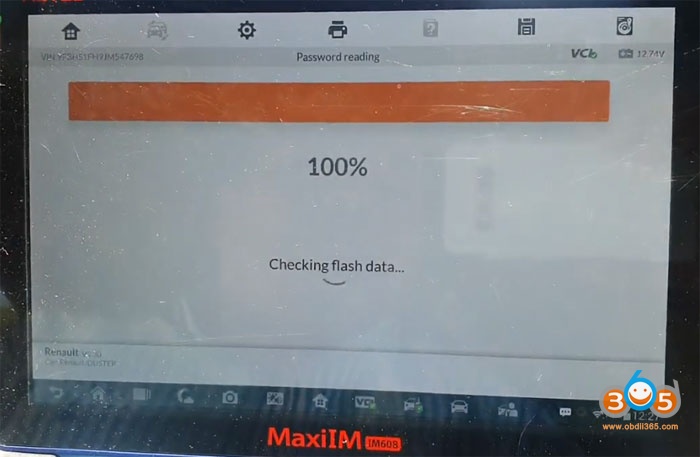 Insert key, Switch ignition on. Max 4 keys can be programmed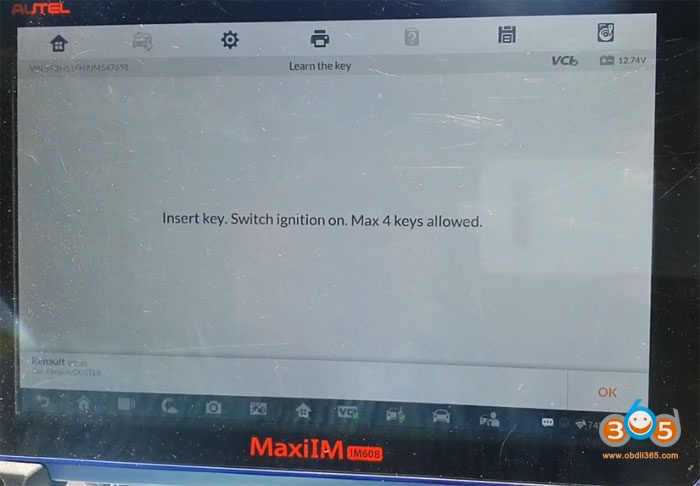 Program successful.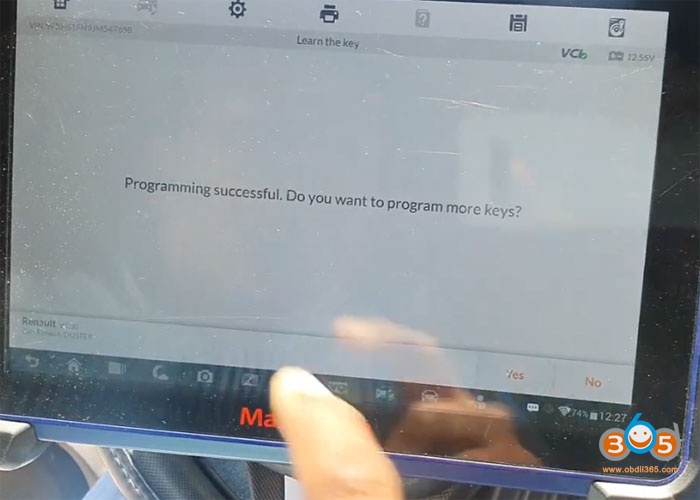 Remove card and disconnect the Autel IM608.
Insert card, start engine to complete procedure.
Test remote control, working.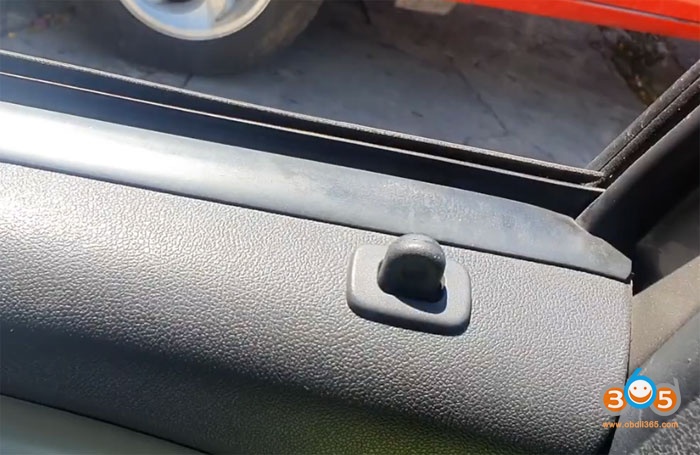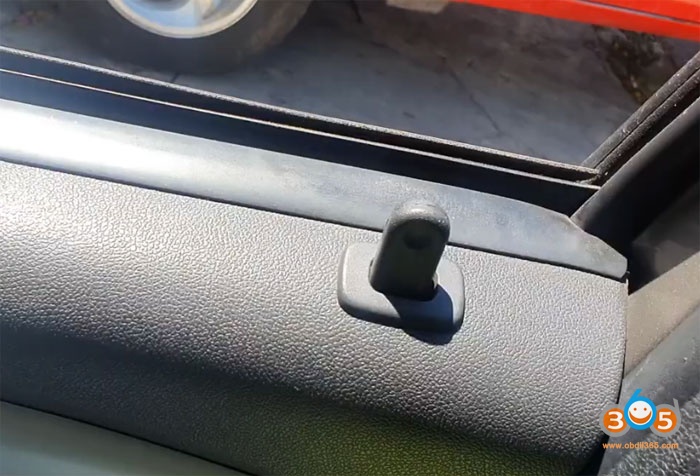 Done.