Problem:
My client asked to add a new key to his Nissan qashqai 2015.  I followed the OBDSTAR X300 DP Plus operation, everything is OK.  I touched the Nissan logo on the start stop button and immediately turned on the dashboard. later he asked me for another key (3) i did the same procedure but this time do not add any key. beeps and does nothing. with the new key the buttons still open and close the doors but when I try to get the car to work it says to turn the wheel and press the start-stop and do nothing. but I hear a noise like a click coming from the fuses. at other times key id fault appears. Any ideas?
BCM type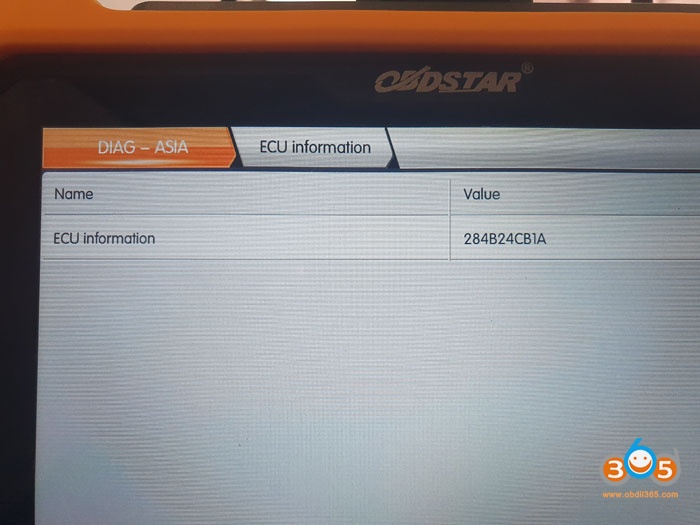 Here attached some operation photos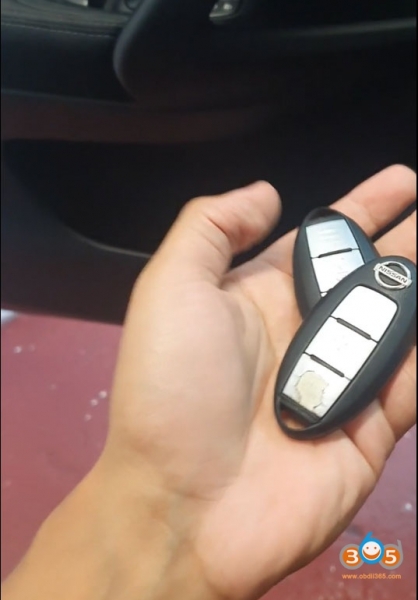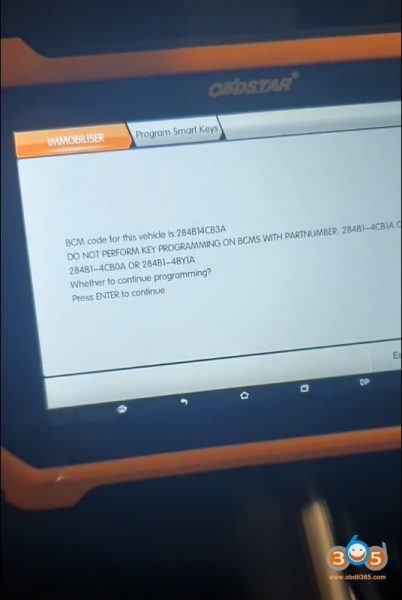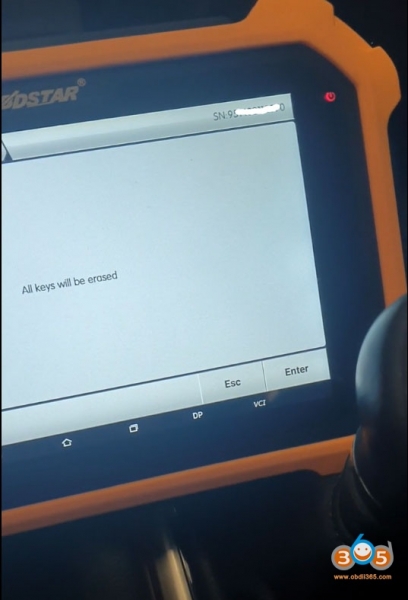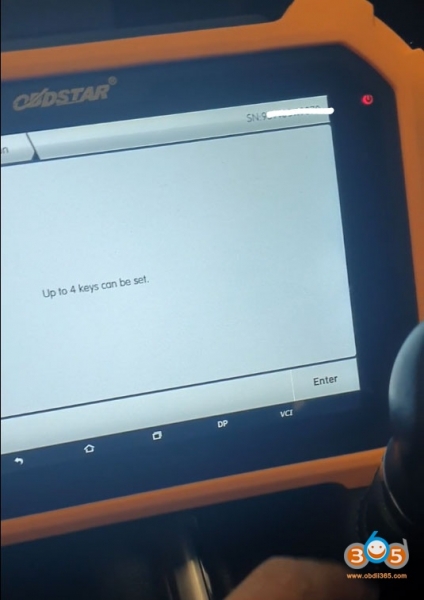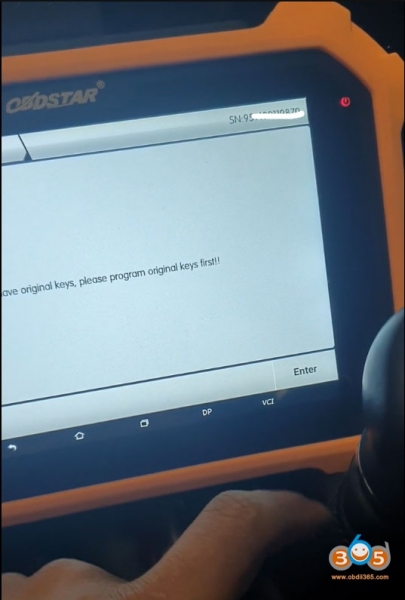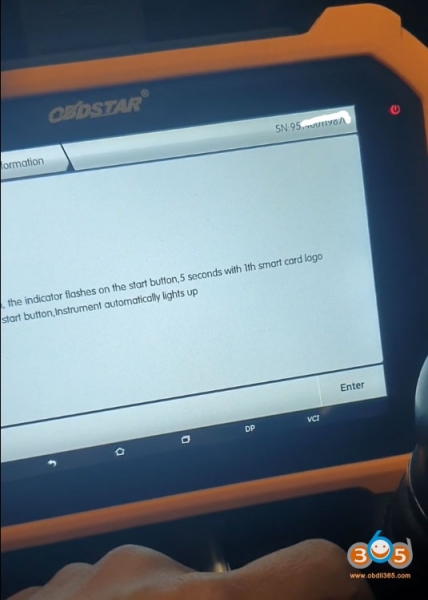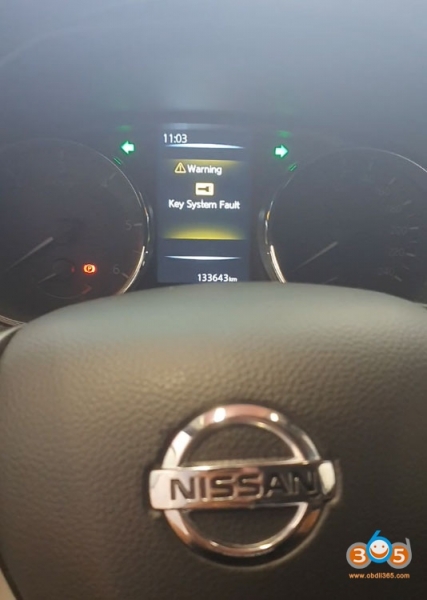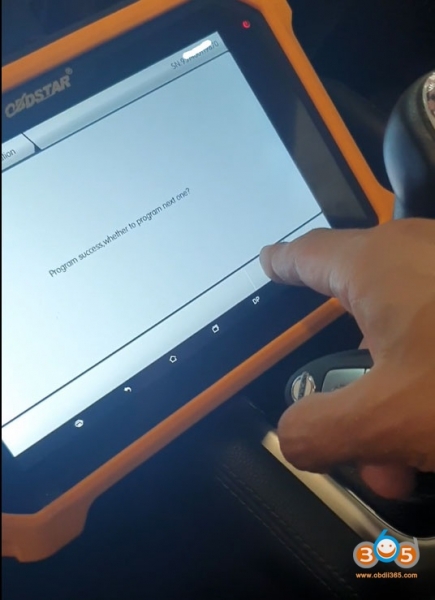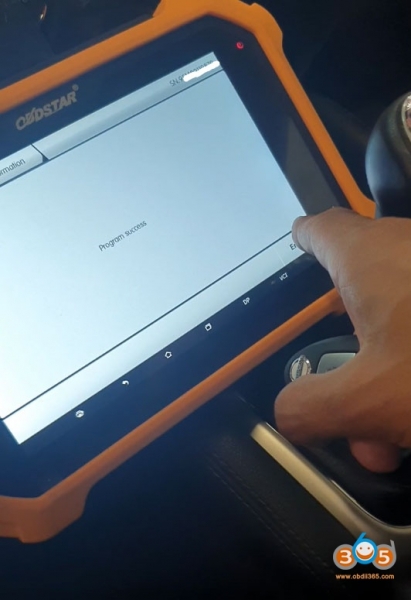 Suggestions & Solutions:
Your BCM is in black list.
You should not ignore the OBDSTAR warning message.
"Do not perform key programming on BCMs with part number: 284B1-4CB1A or 284B1-4CB0A or 28B4B1-4BY1A"
These BCMs are in black list.  OBDSTAR won't be able to program keys for these BCMs.
the list has grown since last listed , bcms that carry a risk include:
4B0A
3ZP0A
4CB1A
4CB2A
4CB3A
4CB4A
4CB5A
4CE1A
Tips on Nissan BCM key programming:
1) Always use battery support to maintain voltage at around 13.8 volts , battery support not booster or jump leads.
2) Always read the bcm serial before doing anything , if on the list you then decide if its worth the risk knowing what it will cost if it goes tits up , in fact even if not on list you decide if worth the risk.
3) if having a punt on it , just code in the original key on its own first , if it goes back in with no issues , you then decide again if worth the risk , if it doesnt go in then you have killed it
If already bricked the BCM,  here's some solutions:
1) Few months ago i passed like u now but i paid 550 for AVDI Nissan key programming and solve my problem online programming
In my opinion BCM is learning mode check for someone in your region with AVDI with nissan module activate or any other to help you first.
2). Dealer changed BCM, ECU and ELV + keys. From few experience around 2500euro from your pocket.
FYI:
OBDSTAR X300DP plus supported Nissan Qashqai list
If the BCM is not in the blacklist,  keep enough power supply and follow x300dp prompts until finish.
| | | | | | | | | |
| --- | --- | --- | --- | --- | --- | --- | --- | --- |
| Area | Model | Key Type | Year | Show key count | Pin Code Read | Add Keys | All key Lost | Program Remote |
| | | | | | | | | |
| --- | --- | --- | --- | --- | --- | --- | --- | --- |
| AFRICA | QASHQAI | BLADE | 2009-2014 | | ✔ | ✔ | ✔ | ✔ |
| ASIA | QASHQAI | PROXIMITY | 2008- | | ✔ | ✔ | ✔ | ✔ |
| AUSTRALIA | QASHQAI | BLADE | 2013-2017 | | ✔ | | ✔ | ✔ |
| AUSTRALIA | QASHQAI | PROXIMITY | 2013- | | ✔ | | ✔ | ✔ |
| EUROPE | QASHQAI | BLADE | 2014-2018 | | ✔ | | ✔ | ✔ |
| EUROPE | QASHQAI | BLADE | 2009-2013 | | ✔ | ✔ | ✔ | ✔ |
| EUROPE | QASHQAI | BLADE | 2007-2009 | | ✔ | ✔ | ✔ | ✔ |
| EUROPE | QASHQAI | PROXIMITY | 2008-2013 | | ✔ | ✔ | ✔ | ✔ |
| EUROPE | QASHQAI | PROXIMITY | 2014- | | ✔ | | ✔ | ✔ |
| MIDDLE EAST | QASHQAI | BLADE | 2009-2014 | | ✔ | ✔ | ✔ | ✔ |
| SOUTH AMERICA | QASHQAI | PROXIMITY | 2014- | | ✔ | | ✔ | ✔ |