Original Xhorse VVDI 2 key programmer "Remaining synchronization time: * days" solution is provided below.
Problem:
VVDI 2 works excellent. But there is a warning message displayed on the top of the software screen reading "Remaining synchronization time: 17 days" after several days' use.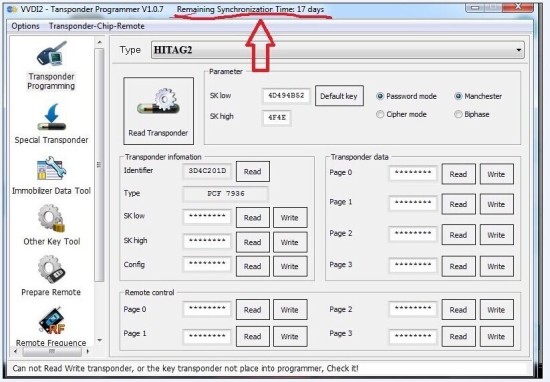 You have been given the authorization for the first time and you are cable to use VVDI2 full function for free within 30 days. You used 13 days so there are 17 days remaining.
If the day time number count down to 0, please connect VVDI 2 to network and link to VVDI2 original server. It will open authorization automatically.