Q: Will New VAG Key Login do Audi ALL key lost? Can you recommend a key programmer that mainly program keys for Audi 2005 up?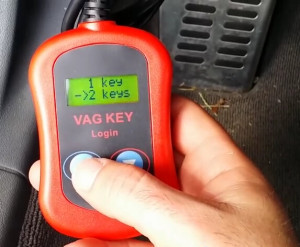 A:
New VAG Key Login can read Audi pin code and add blank key, but will not do all key lost.
Audi pre- 4th immo, you use SBB, T300, CK100, CK200, the Key Pro M8 key programmers.  (Detail model, please check vehicle list)
Audi 4th or 5th immo, you use Xhorse VVDI (VAG Vehicle Diagnostic Interface) or VVDI 2.