I am trying to install AK90 key programmer for BMW EWS and is getting an error message " PLEASE READ AK90 KEY FIRST ". Where do I go from here? I am not seeing any driver file.
AK90 Users' suggestion:
You install the program and the short cut to desktop, but Not the drivers.
look for folder that say something like 210 x86 or 210 x64
2. check your comp port and see which number is it
you can select 2-5 comp port.

I am seeing that the driver is installed but is unable to read the AK90 key which is inside the unit itself.
Control Panel, Device Manager = Silicon Labs CP210XUSB to UART Bridge (COM28)
Change the port number. All is good now. 
AK90 AK90+ key programmer software installation video
BMW AK90 AK90+ Key Programmer User Manual
AK90 v3.19 fails to automatically install driver?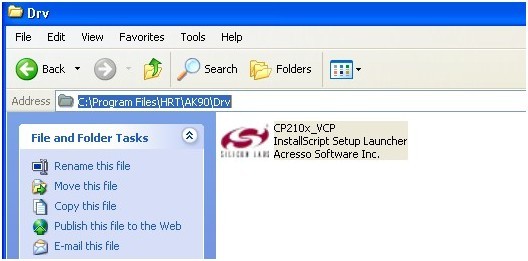 After install ak90 V3.19, it can't automatically install driver? Please open C:Program FilesHRTAK90Drv and install the Driver under the AK90 folder.