The Xtool X100C is a perfect iOS and Android based on-board key programming tool and pin code reader specialized for Ford, Mazda, Peugeot and Citroen.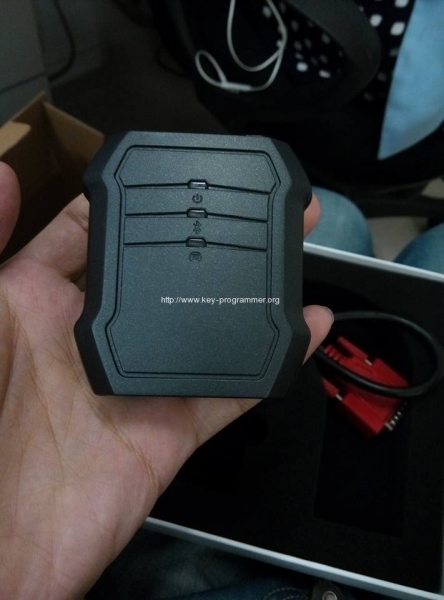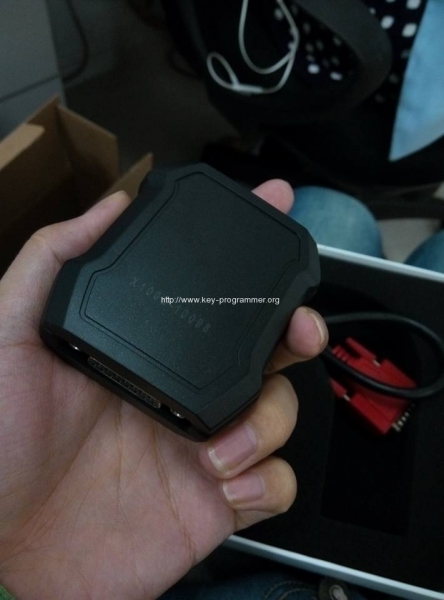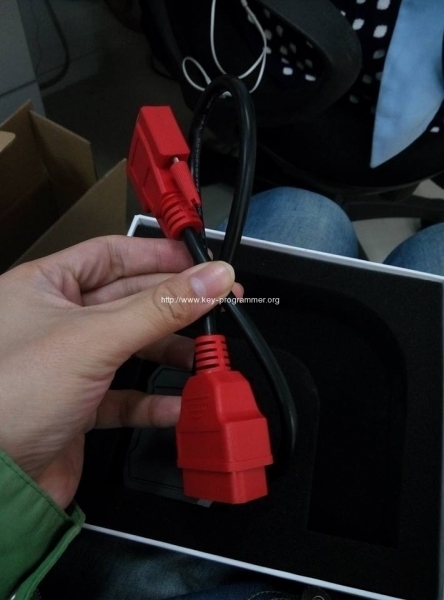 Top features:
1); 2 in 1 auto key programmer and pin code reader for Ford, Mazda, Peugeot and Citroen
2);Work with iOS and Android System by Bluetooth Connection

OS
Device
Mode
Apple iOS
(Requires iOS4.3 or later)
IPod touch
iPod Touch 1st  generation,  2nd  generation, 3rd  generation, 4th generation
iPhone
iPhone, iPhone 3, iPhone 3GS, iPhone 4, iPhone4s, iPhone 5, iPhone 6, iPhone 6 Plus, iPhone 6s, iPhone 6s Plus, iphone 7, iphone 7
Pad
iPad, iPad 2, ipad 3, iPad air, iPad Mini 1, iPad Mini 2,
Android
(Requires OS2.3 or later)
ll android smart phone and tablet
3); Free Update on XtoolC APP
Download latest XtoolC App with new features from Google Play or Apple Store.
Xtool X100C Key Programmer User Manual
Language: English. more language will be added.
Activation: Please activate X100C before you use it to program keys. Input the serial number and press "Activate".

Here is part of Xtool X-100 C pin code reading function list, more models will be added one by one:
| | | | | |
| --- | --- | --- | --- | --- |
| Auto Maker | Model | Year | Chip Type | Remarks |
| Mazda | CX-3 | 2015+ | smart PCF7953 ID46 | |
| Mazda | CX-3 | 2012+ | smart PCF7953 ID46 | |
| Mazda | 2 | 2014+ | smart PCF7953 ID46 | |
| Mazda | 3 | 2013+ | smart PCF7953 ID46 | |
| Mazda | 6 | 2013+ | smart PCF7953 ID46 | |
| Mazda | 2 | 2002 – 2013 | 4D ID63 | |
| Mazda | 3 | 2002 – 2012 | 4D ID63 | |
| Mazda | 5 | 2002 – 2012 | 4D ID63 | |
| Mazda | 6 | 2014 – 2012 | 4D ID63 | |
| Ford | Focus3/Cmax | 2010+ – | DST80+ | mechanical |
| Ford | Focus3/Cmax | 2010+ – | DST80+ | |
| Ford | Kuga2 | 2014+ – | DST80+ | mechanical |
| Ford | Kuga2 | 2014+ – | DST80+ | |
| Ford | MondeoMK4/SMax facelift | 2010+ – | DST80+ | mechanical |
| Ford | MondeoMK4/SMax facelift | 2010+ – | DST80+ | |
| Ford | Fiesta | 2014+ – | DST80+ | only mechanical |
| Ford | Bmax | | | only mechanical |
| Ford | Custom | | | only mechanical, not fully supported |
| Ford | Fiesta | | | |
| Ford | Bmax | | | |
| Ford | Ecosport | | | |
| Peugeot | 1007 | | | |
| Peugeot | 206 | | | |
| Peugeot | 207 | | | |
| Peugeot | 208 | | | |
| Peugeot | 2008 | | | |
| Peugeot | 301 | | | |
| Peugeot | 306 | | | |
| Peugeot | 307 | | | |
| Peugeot | 308 | | | |
| Peugeot | 3008 | | | |
| Peugeot | 406 | | | |
| Peugeot | 407 | | | |
| Peugeot | 4007 | | | |
| Peugeot | 508 | | | |
| Peugeot | 5008 | | | |
| Peugeot | 607 | | | |
| Peugeot | 806 | | | |
| Peugeot | 807 | | | |
| Peugeot | Bipper | | | |
| Peugeot | Expert | | | |
| Peugeot | Partner | | | |
| Citroen | C2 | | | |
| Citroen | C3 | | | |
| Citroen | C3 Picasso | | | |
| Citroen | C3 Pluriel | | | |
| Citroen | C4 Cactus | | | |
| Citroen | C4 Picasso | | | |
| Citroen | C5 | | | |
| Citroen | C8 | | | |
| Citroen | C-Elysee | | | |
| Citroen | xsara Picasso | | | |
| Citroen | Berlingo 2 | | | |
| Citroen | Berlingo 3 | | | |
| Citroen | Jumper | | | |
| Citroen | Jumpy | | | |
| Citroen | DS3 | | | |
| Citroen | DS4 | | | |
| Citroen | DS5 | | | |
Support both iOS and Android
Screenshot of Application (Android)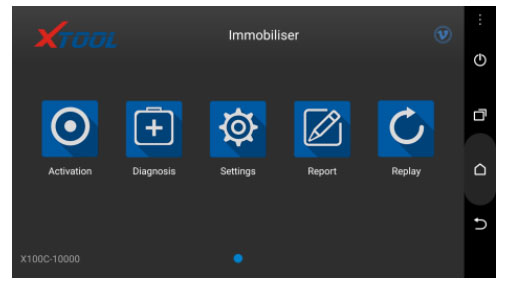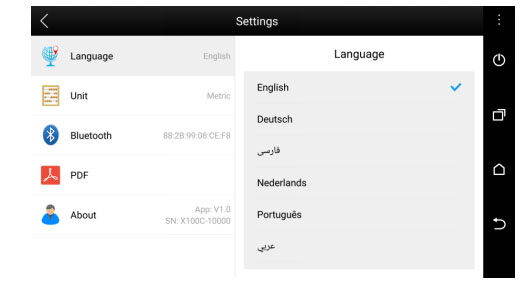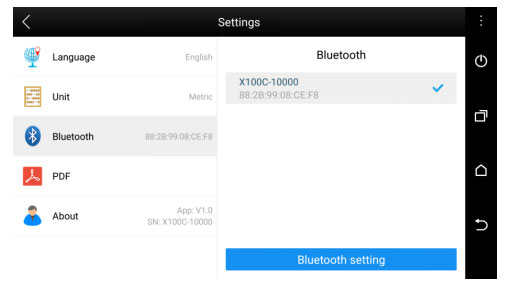 Screenshot of Application (iOS)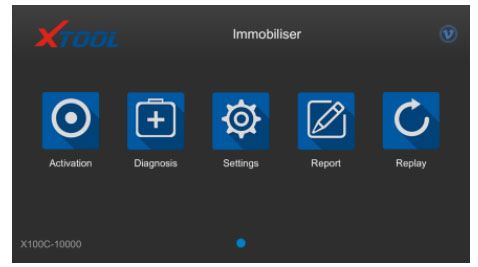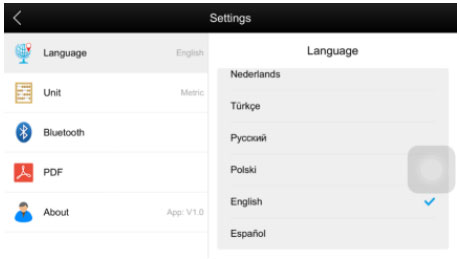 Xtool X100C Key Programmer Program Key for Citroen Quatre