OBDSTAR DP PAD android-based key programmer is designed to work with Japanese South Korean vehicles and perform a mainly Immobilizer programming, odometer adjustment, special function and OBDII scanning (full-system diagnosis except actuation test and precoding.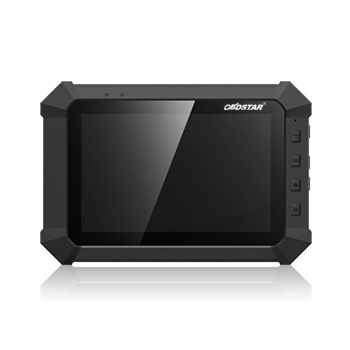 OBDSTAR DP PAD Key Programmer covers Japanese vehicles including HIMIKO, Honda/Acura, Isuzu, Mazda, Nissan/Infiniti, Subaru, Suzuki, Toyota/Lexus, Mitsubishi, For other brands vehicle list, just browse the official site http://en.obdstar.com/, then click "Testable" then select "X-100 PRO/Key Master", then function, then car models.
Here I would like to list only Toyota Lexus vehicle list for Immobilizer key programming, hope it helps.
TOYOTA/LEXUS
Select from vehicle
Toyota
Africa
Aygo
2005-2014
Immobiliser
Corolla
2007-2009
Immobiliser
Fortuner
2009
Immobiliser
Hilux
2008-2011
Immobiliser
Land Cruiser
2007-2013
Smart key system
Land Cruiser
2002-2009
Immobiliser
Mark x
2006
Smart key system
Premio
2006
Immobiliser
Smart key system
Yaris
2008-2013
Immobiliser
Vigo
2005-2008
Immobiliser
Asia
Allion
2006-2011
Smart key system
Alphard
2006-2011
Smart key system
Altis
2011
Immobiliser
Aurion
2006-2011
Immobiliser
Smart key system
Auriss
2006-2011
Smart key system
Camry
2001-2006
Immobiliser
2006-2009
Immobiliser
Smart key system
Remote
2010-2011
Smart key system
2012
Smart key system
Celsior
2000-2006
Immobiliser
Corolla
2001-2006
Immobiliser
2007-2010
Immobiliser
2010-
Immobiliser
Altis
2003-2006
Immobiliser
Axio
2013
Smart key system
Fielder
2006-2011
Smart key system
Rumion
2006-2011
Smart key system
Crown
2003-2008
Immobiliser
Remote
Estima
2006-2011
Smart key system
Fortuner
2009
Immobiliser
Highlander
2010
Immobiliser
Hilux
2011
Immobiliser
Innova
2003-2009
Immobiliser
2010
Immobiliser
Kluge
2006-2011
Smart key system
Land cruiser 100
1999-2002
Immobiliser
Land cruiser 200
2007-2011
Smart key system
Land cruiser
2004-2009
Immobiliser
2009-2013
Smart key system
Mark x
2006
Immobiliser
Remote
Premio
2006-2011
Smart key system
Previa
2006-2011
Smart key system
Prius
2011
Smart key system
Rav4
2006-2011
Smart key system
Voxy
Smart key system
Australia
Aurion
2006-2008
Immobiliser
2009
Immobiliser
Avensis
2003
Immobiliser
Camry
2006-2008
Immobiliser
2009-2010
Immobiliser
2011
Smart key system
Corolla
2007-2009
Immobiliser
2009-
Immobiliser
Hiace
2006-2008
Immobiliser
2009-
Immobiliser
Hilux
2004-2008
Immobiliser
2009
Immobiliser
Kluge
2003-2008
Immobiliser
2009-
Immobiliser
Land Cruiser
2005-2007
Immobiliser
Land Cruiser 70
2009
Immobiliser
Land Cruiser 100
1998-2002
Immobiliser
2002-
Immobiliser
Land Cruiser 200
2012
Smart key system
Prado
2002-2008
Immobiliser
2009
Immobiliser
Prado 150
2009
Smart key system
Rav4
2002-2005
Immobiliser
2006-2008
Immobiliser
2009-
Immobiliser
Tarago
2002-2005
Immobiliser
2006-2008
Immobiliser
2009-
Immobiliser
Vanguard
2009
Smart key system
Yaris
2005-2009
Immobiliser
2009-
Immobiliser
Europe
Auris
2007-2009
Immobiliser
2009-2012
Immobiliser
Type1
Type2
Smart key system
Avensis
1997-2008
Immobiliser
2008-2011
Immobiliser
Smart key system
2011-
Immobiliser
Aygo
2005-2014
Immobiliser
Camry
2006-2009
Immobiliser
Remote
Corolla
2001-2003
Immobiliser
2004-2007
Immobiliser
2008-2013
Immobiliser
Hilux
2008-2011
Immobiliser
2011-
Immobiliser
IQ
2008-2014
Immobiliser
Remote
Land Cruiser
2004-2009
Immobiliser
2009-2013
Immobiliser
Smart key system
Mr2
2002-2005
Immobiliser
Previa
2002-2005
Immobiliser
Prius
2003-2009
Smart key system
2009-2013
Smart key system
Rav4
2003-2005
Immobiliser
2005-2009
Immobiliser
Smart key system
2012
Immobiliser
Smart key system
Urban Cruiser
2009
Smart key system
Verso
2009-2010
Immobiliser
2010-2012
Immobiliser
Remote
2012-
Immobiliser
Vigo
2010
Immobiliser
Yaris
2001-2005
Immobiliser
2006-2008
Immobiliser
Smart key system
2009-2011
Immobiliser
Remote
2011-
Immobiliser
Remote
Middle East
Auris
2010
Smart key system
Camry
2006-2009
Smart key system
Rav4
2012
Immobiliser
Remote
North America
4 Runner
2003-2009
Immobiliser
2010-2014
Immobiliser
Remote
Smart key system
Avalon
2005
Immobiliser
Smart key system
Type1
Type2
2006-2007
Immobiliser
Type1
Type2
Smart key system
Type1
Type2
2008-2012
Immobiliser
Smart key system
Type1
Type2
2013-2014
Smart key system
Camry
2002
Immobiliser
2003-2005
Immobiliser
2006
Immobiliser
2007-2011
Immobiliser
Smart key system
Remote
2011-2013
Immobiliser
Smart key system
Remote
2013-2014
Immobiliser
Smart key system
Remote
Corolla
2005-2006
Immobiliser
2007-2008
Immobiliser
2009-2010
Immobiliser
Smart key system
2010-2011
Immobiliser
Smart key system
Remote
2012-2013
Immobiliser
Remote
2014
Immobiliser
Remote
FJ Cruiser
2008-2009
Immobiliser
2010-2014
Immobiliser
Remote
Highlander
2001-2003
Immobiliser
2004-2007
Immobiliser
Remote
2008-2010
Immobiliser
Smart key system
Remote
2010-2014
Immobiliser
Smart key system
Remote
2015
Immobiliser
Smart key system
Remote
Highlander LE
2007
Smart key system
2008-2014
Smart key system
Land Cruiser
2001-2002
Immobiliser
2003-2007
Immobiliser
2008-2010
Smart key system
2014
Smart key system
Matrix
2005-2007
Immobiliser
2007-2010
Immobiliser
2010-2014
Immobiliser
Remote
Prius
2004-2009
With smart
Smart key system
Remote
Without smart
Smart key system
Remote
2010-2014
Smart key system
Prius C TWO
2012-2013
Immobiliser
Remote
Rav4
2004-2006
Immobiliser
2006-2010
Immobiliser
Smart key system
Remote
2011-2012
Immobiliser
Smart key system
Remote
2013-2014
Immobiliser
Smart key system
Remote
Sequoia
2001-2002
Immobiliser
2008-2010
Immobiliser
Remote
2011-2013
Immobiliser
Remote
Sienna
2004-2007
Immobiliser
2008-2010
Immobiliser
2011-2014
Immobiliser
Smart key system
Remote
2015
Immobiliser
Remote
Solara
2002-2003
Immobiliser
2004-2007
Immobiliser
2007-2008
Immobiliser
Tacoma
2005-2007
Immobiliser
2008-2010
Immobiliser
2011-2014
Immobiliser
Remote
Tundra
2003
Remote
2007-2010
Immobiliser
Remote
2010-2014
Immobiliser
Remote
Venza
2009
Immobiliser
2010-2011
Immobiliser
Smart key system
Remote
2012-2014
Immobiliser
Yaris
2007
Immobiliser
2008-2011
Immobiliser
2012-2013
Immobiliser
Remote
2014
Immobiliser
South America
Avensis
2008-2011
Immobiliser
Corolla
2008-2011
Immobiliser
Remote
2012
Immobiliser
2013
Immobiliser
Remote
Hilux
2005-2009
Immobiliser
Rav4
2003-2005
Immobiliser
Scion
FRS
2013-2015
Immobiliser
Smart key system
XB
2007-2010
Remote
Lexus
Africa
CT200H
2010
Smart key system
ES300
2002-2003
Immobiliser
ES330
2003-2006
Immobiliser
ES350
2006-2013
Smart key system
GS300
1998-2001
Remote
2002-2005
Immobiliser
Remote
2006-2007
Smart key system
GS350
2006-2008
Smart key system
Type1
Type2
2009-2012
Smart key system
2013-
Smart key system
GS430
2001-2005
Immobiliser
Remote
2005-2006
Smart key system
2006-2010
Smart key system
GS450H
2007-2011
Smart key system
2013-2014
Smart key system
GS460
2008-2011
Smart key system
GX460
2003-2009
Immobiliser
2010-2013
Smart key system
GX470
2003-2009
Immobiliser
Remote
HS250H
2008-2012
Smart key system
IS250
2006-2009
Smart key system
2010-2011
Smart key system
2012-2013
Smart key system
2014-
Smart key system
IS300
2000-2005
Immobiliser
Remote
IS350
2006-2013
Smart key system
2014-2015
Smart key system
LS400
1998-2000
Remote
LS430
2001-2003
Immobiliser
Remote
2004-2006
Immobiliser
Remote
Smart key system
LS460
2007-2012
Smart key system
2013-
Smart key system
LS60H
2007-2008
Smart key system
LX470
2001-2002
Immobiliser
2003-2007
Immobiliser
Remote
LX570
2008-2010
Smart key system
RX300
1999-2003
Remote
2003-2005
Immobiliser
Remote
RX330
2004-2006
Immobiliser
Remote
RX350
2007-2009
Immobiliser
Remote
2010-2013
Smart key system
RX400H
2005-2009
Immobiliser
Remote
RX450H
2010-2011
Smart key system
2012
Smart key system
SC430
2002-2010
Immobiliser
Remote
Asia
CT200H
2010
Smart key system
ES300
2002-2003
Immobiliser
ES330
2003-2006
Immobiliser
ES350
2006-2013
Smart key system
GS300
1998-2001
Remote
2002-2005
Immobiliser
Remote
2006-2007
Smart key system
GS350
2006-2008
Smart key system
Type1
Type2
2009-2012
Smart key system
2013-
Smart key system
GS430
2001-2005
Immobiliser
Remote
2005-2006
Smart key system
2006-2010
Smart key system
GS450H
2007-2011
Smart key system
2013-2014
Smart key system
GS460
2008-2011
Smart key system
GX460
2003-2009
Immobiliser
2010-2013
Smart key system
GX470
2003-2009
Immobiliser
Remote
HS250H
2008-2012
Smart key system
IS250
2006-2009
Smart key system
2010-2011
Smart key system
2012-2013
Smart key system
2014-
Smart key system
IS300
2000-2005
Immobiliser
Remote
IS350
2006-2013
Smart key system
2014-2015
Smart key system
LS400
1998-2000
Remote
LS430
2001-2003
Immobiliser
Remote
2004-2006
Immobiliser
Remote
Smart key system
LS460
2007-2012
Smart key system
2013-
Smart key system
LS60H
2007-2008
Smart key system
LX470
2001-2002
Immobiliser
2003-2007
Immobiliser
Remote
LX570
2008-2010
Smart key system
RX300
1999-2003
Remote
2003-2005
Immobiliser
Remote
RX330
2004-2006
Immobiliser
Remote
RX350
2007-2009
Immobiliser
Remote
2010-2013
Smart key system
RX400H
2005-2009
Immobiliser
Remote
RX450H
2010-2011
Smart key system
2012
Smart key system
SC430
2002-2010
Immobiliser
Remote
Australia
CT200H
2010
Smart key system
ES300
2002-2003
Immobiliser
ES330
2003-2006
Immobiliser
ES350
2006-2013
Smart key system
GS300
1998-2001
Remote
2002-2005
Immobiliser
Remote
2006-2007
Smart key system
GS350
2006-2008
Smart key system
Type1
Type2
2009-2012
Smart key system
2013-
Smart key system
GS430
2001-2005
Immobiliser
Remote
2005-2006
Smart key system
2006-2010
Smart key system
GS450H
2007-2011
Smart key system
2013-2014
Smart key system
GS460
2008-2011
Smart key system
GX460
2003-2009
Immobiliser
2010-2013
Smart key system
GX470
2003-2009
Immobiliser
Remote
HS250H
2008-2012
Smart key system
IS250
2006-2009
Smart key system
2010-2011
Smart key system
2012-2013
Smart key system
2014-
Smart key system
IS300
2000-2005
Immobiliser
Remote
IS350
2006-2013
Smart key system
2014-2015
Smart key system
LS400
1998-2000
Remote
LS430
2001-2003
Immobiliser
Remote
2004-2006
Immobiliser
Remote
Smart key system
LS460
2007-2012
Smart key system
2013-
Smart key system
LS60H
2007-2008
Smart key system
LX470
2001-2002
Immobiliser
2003-2007
Immobiliser
Remote
LX570
2008-2010
Smart key system
RX300
1999-2003
Remote
2003-2005
Immobiliser
Remote
RX330
2004-2006
Immobiliser
Remote
RX350
2007-2009
Immobiliser
Remote
2010-2013
Smart key system
RX400H
2005-2009
Immobiliser
Remote
RX450H
2010-2011
Smart key system
2012
Smart key system
SC430
2002-2010
Immobiliser
Remote
Europe
CT200H
2010
Smart key system
ES300
2002-2003
Immobiliser
ES330
2003-2006
Immobiliser
ES350
2006-2013
Smart key system
GS300
1998-2001
Remote
2002-2005
Immobiliser
Remote
2006-2007
Smart key system
GS350
2006-2008
Smart key system
Type1
Type2
2009-2012
Smart key system
2013-
Smart key system
GS430
2001-2005
Immobiliser
Remote
2005-2006
Smart key system
2006-2010
Smart key system
GS450H
2007-2011
Smart key system
2013-2014
Smart key system
GS460
2008-2011
Smart key system
GX460
2003-2009
Immobiliser
2010-2013
Smart key system
GX470
2003-2009
Immobiliser
Remote
HS250H
2008-2012
Smart key system
IS220
2005-2008
Immobiliser
Smart key system
2009-2013
Immobiliser
IS250
2006-2009
Smart key system
2010-2011
Smart key system
2012-2013
Smart key system
2014-
Smart key system
IS300
2000-2005
Immobiliser
Remote
IS350
2006-2013
Smart key system
2014-2015
Smart key system
LS400
1998-2000
Remote
LS430
2001-2003
Immobiliser
Remote
2004-2006
Immobiliser
Remote
Smart key system
LS460
2007-2012
Smart key system
2013-
Smart key system
LS60H
2007-2008
Smart key system
LX470
2001-2002
Immobiliser
2003-2007
Immobiliser
Remote
LX570
2008-2010
Smart key system
RX300
1999-2003
Remote
2003-2005
Immobiliser
Remote
RX330
2004-2006
Immobiliser
Remote
RX350
2007-2009
Immobiliser
Remote
2010-2013
Smart key system
RX400H
2005-2009
Immobiliser
Remote
RX450H
2010-2011
Smart key system
2012
Smart key system
SC430
2002-2010
Immobiliser
Remote
Middle East
300H
2013
Smart key system
CT200H
2010
Smart key system
ES300
2002-2003
Immobiliser
ES330
2003-2006
Immobiliser
ES350
2006-2013
Smart key system
GS300
1998-2001
Remote
2002-2005
Immobiliser
Remote
2006-2007
Smart key system
GS350
2006-2008
Smart key system
Type1
Type2
2009-2012
Smart key system
2013-
Smart key system
GS430
2001-2005
Immobiliser
Remote
2005-2006
Smart key system
2006-2010
Smart key system
GS450H
2007-2011
Smart key system
2013-2014
Smart key system
GS460
2008-2011
Smart key system
GX460
2003-2009
Immobiliser
2010-2013
Smart key system
GX470
2003-2009
Immobiliser
Remote
HS250H
2008-2012
Smart key system
IS250
2006-2009
Smart key system
2010-2011
Smart key system
2012-2013
Smart key system
2014-
Smart key system
IS300
2000-2005
Immobiliser
Remote
IS350
2006-2013
Smart key system
2014-2015
Smart key system
LS400
1998-2000
Remote
LS430
2001-2003
Immobiliser
Remote
2004-2006
Immobiliser
Remote
Smart key system
LS460
2007-2012
Smart key system
2013-
Smart key system
LS60H
2007-2008
Smart key system
LX470
2001-2002
Immobiliser
2003-2007
Immobiliser
Remote
LX570
2008-2010
Smart key system
RX300
1999-2003
Remote
2003-2005
Immobiliser
Remote
RX330
2004-2006
Immobiliser
Remote
RX350
2007-2009
Immobiliser
Remote
2010-2013
Smart key system
RX400H
2005-2009
Immobiliser
Remote
RX450H
2010-2011
Smart key system
2012
Smart key system
SC430
2002-2010
Immobiliser
Remote
North America
CT200H
2010
Smart key system
ES300
2002-2003
Immobiliser
ES300H
2012-2015
Smart key system
ES330
2003-2006
Immobiliser
ES350
2006-2013
Smart key system
GS300
1998-2001
Remote
2002-2005
Immobiliser
Remote
2006-2007
Smart key system
GS350
2006-2008
Smart key system
Type1
Type2
2009-2012
Smart key system
2013-
Smart key system
GS430
2001-2005
Immobiliser
Remote
2005-2006
Smart key system
2006-2010
Smart key system
GS450H
2007-2011
Smart key system
2013-2014
Smart key system
GS460
2008-2011
Smart key system
GX460
2003-2009
Immobiliser
2010-2013
Smart key system
GX470
2003-2009
Immobiliser
Remote
HS250H
2008-2012
Smart key system
IS250
2006-2009
Smart key system
2010-2011
Smart key system
2012-2013
Smart key system
2014-
Smart key system
IS250C
2009-2015
Smart key system
IS300
2000-2005
Immobiliser
Remote
IS350
2006-2013
Smart key system
2014-2015
Smart key system
LS400
1998-2000
Remote
LS430
2001-2003
Immobiliser
Remote
2004-2006
Immobiliser
Remote
Smart key system
LS460
2007-2012
Smart key system
2013-
Smart key system
LS60H
2007-2008
Smart key system
LX470
2001-2002
Immobiliser
2003-2007
Immobiliser
Remote
LX570
2008-2010
Smart key system
RX300
1999-2003
Remote
2003-2005
Immobiliser
Remote
RX330
2004-2006
Immobiliser
Remote
RX350
2007-2009
Immobiliser
Remote
2010-2013
Smart key system
RX400H
2005-2009
Immobiliser
Remote
RX450H
2010-2011
Smart key system
2012
Smart key system
SC430
2002-2010
Immobiliser
Remote
South America
CT200H
2010
Smart key system
ES300
2002-2003
Immobiliser
ES330
2003-2006
Immobiliser
ES350
2006-2013
Smart key system
GS300
1998-2001
Remote
2002-2005
Immobiliser
Remote
2006-2007
Smart key system
GS350
2006-2008
Smart key system
Type1
Type2
2009-2012
Smart key system
2013-
Smart key system
GS430
2001-2005
Immobiliser
Remote
2005-2006
Smart key system
2006-2010
Smart key system
GS450H
2007-2011
Smart key system
2013-2014
Smart key system
GS460
2008-2011
Smart key system
GX460
2003-2009
Immobiliser
2010-2013
Smart key system
GX470
2003-2009
Immobiliser
Remote
HS250H
2008-2012
Smart key system
IS250
2006-2009
Smart key system
2010-2011
Smart key system
2012-2013
Smart key system
2014-
Smart key system
IS300
2000-2005
Immobiliser
Remote
IS350
2006-2013
Smart key system
2014-2015
Smart key system
LS400
1998-2000
Remote
LS430
2001-2003
Immobiliser
Remote
2004-2006
Immobiliser
Remote
Smart key system
LS460
2007-2012
Smart key system
2013-
Smart key system
LS60H
2007-2008
Smart key system
LX470
2001-2002
Immobiliser
2003-2007
Immobiliser
Remote
LX570
2008-2010
Smart key system
RX300
1999-2003
Remote
2003-2005
Immobiliser
Remote
RX330
2004-2006
Immobiliser
Remote
RX350
2007-2009
Immobiliser
Remote
2010-2013
Smart key system
RX400H
2005-2009
Immobiliser
Remote
RX450H
2010-2011
Smart key system
2012
Smart key system
SC430
2002-2010
Immobiliser
Remote
Select from Type
Remote
Type1
Type2
Type3
Immobiliser
Type1(67/68)
Type2(With G 72)
Type3(With H 8A/8E)
Type4(4C)
Type5(Avanza)
Type6(Frs)
Smart key system
Type1
Type2(12 crown)
Type3
http://www.obdii365.com/wholesale/obdstar-dp-pad-scanner-for-japanese-and-korean-vehicles.html