Here is the little tutorial on programming Land Rover Range Rover 2010 smart key by using FMPC001 Ford/Mazda Incode Calculator via OBD.
Note: FMPC001 can not only calculate Ford/Mazda incode, but also program keys (or all key lost) and correct/reset odometer for Ford, Mazda, Lincoln, Jaguar and Land rover.
The tutorial here was provided by a Chinese locksmith A Jie. We help translated to English.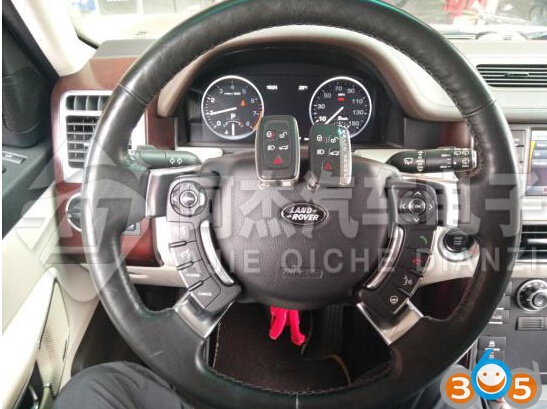 Key Information:
Original key: 5-button smart key
Frequency: 315MHz
Key to program: New type smart key
Remote programming: Automatically generate remote
Device:  FMPC001 Incode calculator/key programmer/odometer correction tool
Procedure:
Connect FMPC001 incode calculator with vehicle via OBD socket
Turn ignition switch to ON position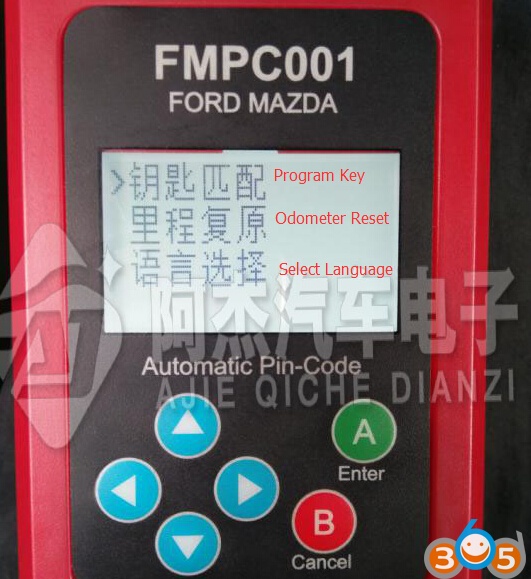 Select Program Key
Select Land Rover
Select Program Smart Key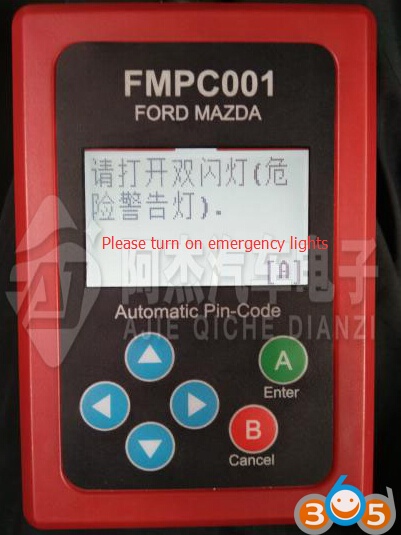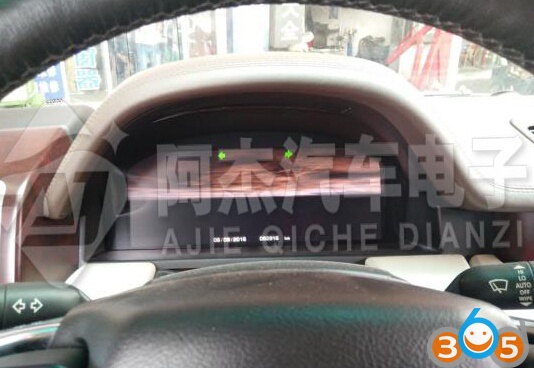 Please turn on emergency lights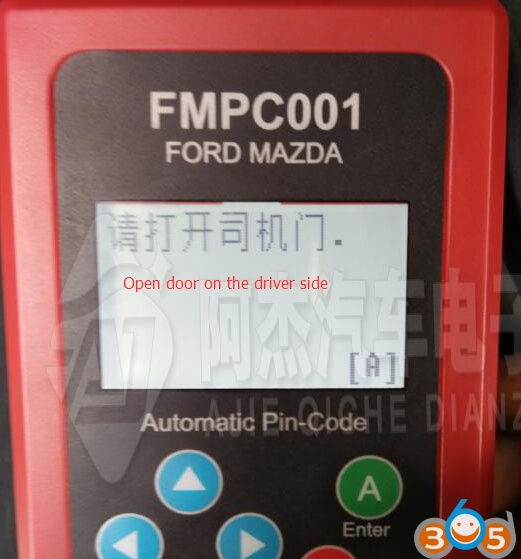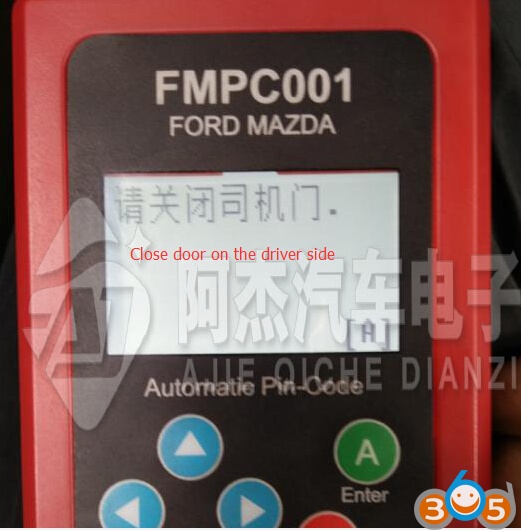 Open and then close the door on the driver side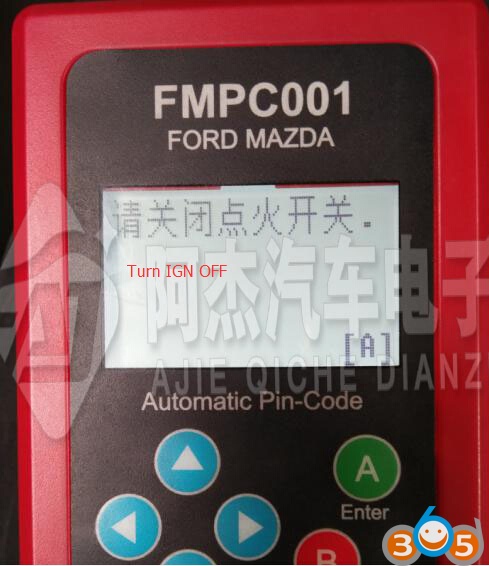 Turn ignition OFF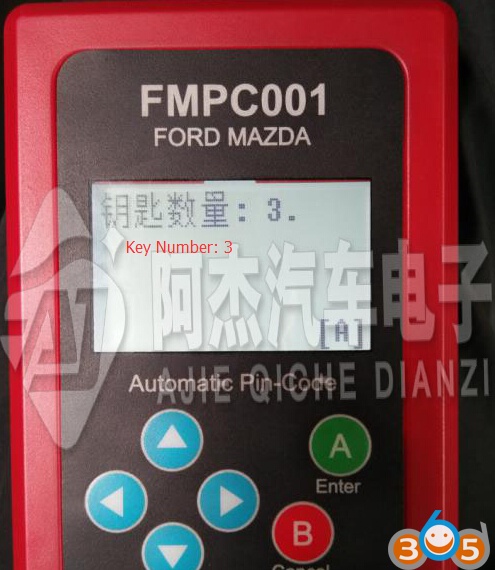 FMPC 001 key programmer shows key number: 3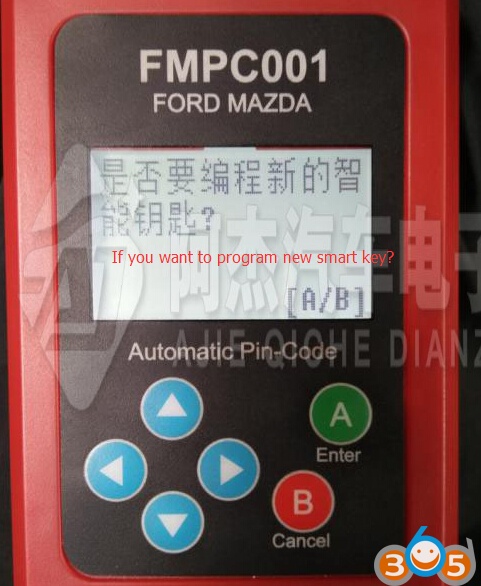 Whether to program next key?
Press Enter to continue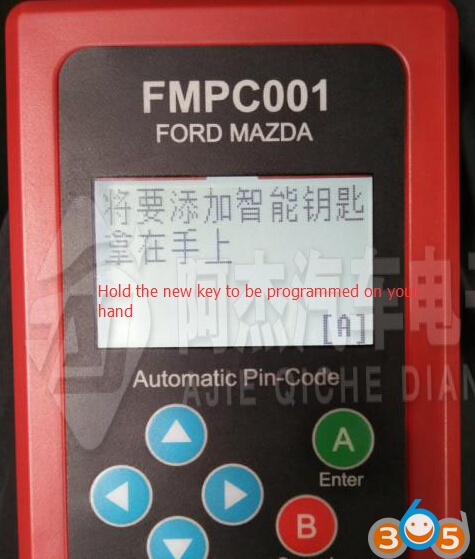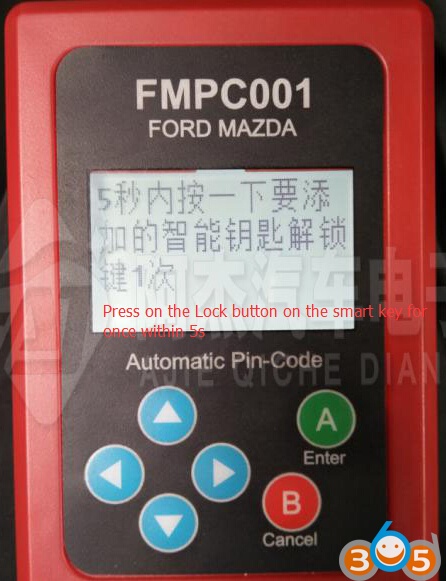 Hold the new smart key to be programmed on your hand
Press the Lock button the on smart key for once within 5 seconds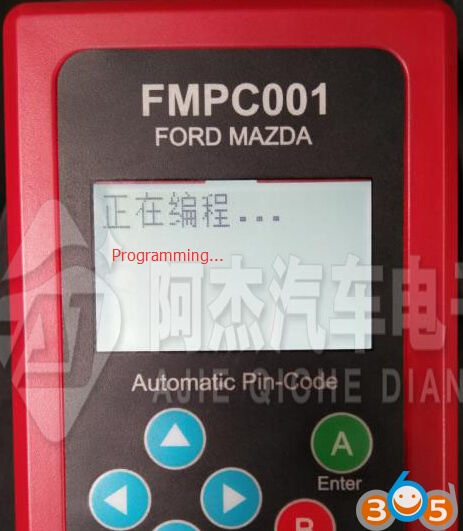 Programming in process.
Program success. If you need to program next key, just follow the FMPC001 prompts.
Ps. 
FMPC001 Update Log:
FMPC001 FORD/MAZDA INCODE Calculator V1.5 Update
(1) Add Ford cutting-edge smart card matching program. (2) Add another 2 new Mondeo key, and smart card new protocol matching program. (3) Add Lincoln MKC smart card matching program. (4) Add Land Rover Discovery Sport mileage meter calibration recovery. (5) Fix Land Rover Jaguar Smart matching program BUG (program is more stable ,supports more models, supports all key lost). FMPC001 FORD/MAZDA INCODE Calculator V1.4 Update (July, 23rd ) 1) Ford new Modeo with color screen dash odometer correction (free) 2) Ford Escape with monochrome screen dash odometer correction (free) 3) Support Landrover Evoque odometer correction (free) 4) Support Range Rover sports odometer correction (free) 5) Support Land rover Freelander 2014 up odometer correction (free) 6) Change Land rover navigation system from English to Chinese (free) FMPC001 FORD/MAZDA INCODE Calculator V1.3 update 1. Directly match key for newest Ford Mustang with smart card, no need pin code and connect with other devices. 2. Reset the odometer in dash S-MAX 2 (error 1 KM) 3. Rest the odometer for Land Rover Discovery 4, Land Rover Chief edition and Jaguar (error 1 KM) 4. Reset the odometer in monochrome screen dash for Mondeo (error 1 KM) 5. Support Land Rover Discovery 4 2010 – 2014 (L319) All key lost(No need to remove BCM) 6. Support Land Rover Range Rover Sport 2010-2013 (L320) All key lost(No need to remove BCM) 7. Support Land Rover Range Rover Sport 2014-2015 (L494) All key lost(No need to remove BCM) 8. Support Land Rover Range Rover Chief edition 2010-2012 (L322) All key lost(No need to remove BCM) 9. Support Land Rover Range Rover Chief edition 2013-2015 (L405) All key lost(No need to remove BCM) 10. Support Rover Aurora 2012-2015 (L538) All key lost(No need to remove BCM) 11. Support Jaguar XF 2013+ (X250) All key lost(No need to remove BCM) 12. Support Jaguar XJ 2010-2013 (X351) All key lost(No need to remove BCM) FMPC001 Pin Code Reader V1.2 Highlights (Mar. 21th): 1. New MONDEO CHIA-X key programming directly (No need PIN code,no other tool supports except for original equipment) 2. New MONDEO CHIA-X Smart Card programming directly (No need pin code, no other tool supports except for original equipment) 3. 2014 ESCORT key programming directly (No need pin code, no other tool supports except for equipment) 4. Add KUGA password PIN code reading 5. Add Fiesta to read PIN code from Smart Card 6. Ford KUGA Odometer Correction 7. Ford Ecosport Odometer Correction 8. Ford Fiesta (new and old models) Odometer Correction 9. Ford Focus (new and old models) Odometer Correction 10. Ford Mondeo (before 2013) Odometer Correction