Thanks to Mr.xxx (DK Veteran), who bought one CGDI Prog MB Mercedes Benz Programmer and update the feedback with youtube videos.
Here we go in the tone of him:
13th October, 2017:
I order this tool. Waiting of dhl express tracking number! Will test read EZS and calculate Keys to test server, Mercedes W220 2003 Facelift and Mercedes W212 2009.
23rd October, 2017 feedback:
receive CGDI MB
First test Read Blank Key Read Write Erase (Post later other videos Read EZS, ….)
https://www.youtube.com/watch?v=8IATJpz_ITg&feature=youtu.be
W220 Read EZS and Password from Key
https://youtu.be/aJoEDBlc1hI
Tested on W212
Read EZS —> OBD work Fine
Calulating PW from EZS —> Work fine Online Server
Key Calculating —> v041 & v051 Work fine online Server
25th October, 2017 feedback: 
Next videos:
Mercedes W212 2010 e250 petrol
https://youtu.be/lCJLqxEJaUc
Mercedes W221 2010 Facelift S600 V12
https://youtu.be/NFEj21fd8WQ
26th October, 2017 wrote:
(My videos) On the cars all ok.
On all videos add only key with the option "with key"
Do not use "without key"
Test only cgdi tool.
One member test all key lost on w164, he say need wait 66min wait and need the ir emulator key very of put in and out more hundred of times
Company dealer say
In the next 2 weeks will come update and the other grey option will activate.
27th October, 2017 feedback:
Member tested w212 ALL KEY LOST !!! In car, done by OBD
Work realy realy good!
Member say:
W212 is from 2012
Read ezs About 30mins
Upload data
Querry
Password given
Read eis info
Paste key password
Save
Then key calculation
Very nice CGDI MB tool 🙂
30th October, 2017 feedback:
W203 with W209 EZS all key lost, done in the car about 70 minutes: Successful.
Calculation Password always the first time, never fail.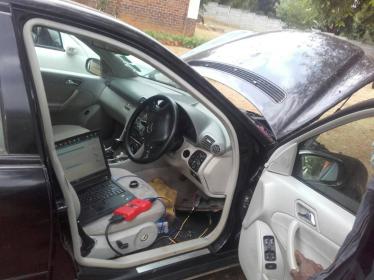 6th November, 2017 feedback:
Yesteday test online calculation, very fast, less than minute. And the counter (10) decrease to 9.
Today it become 10 again. So i think for now until 6 months, i can calculate 10 time/day.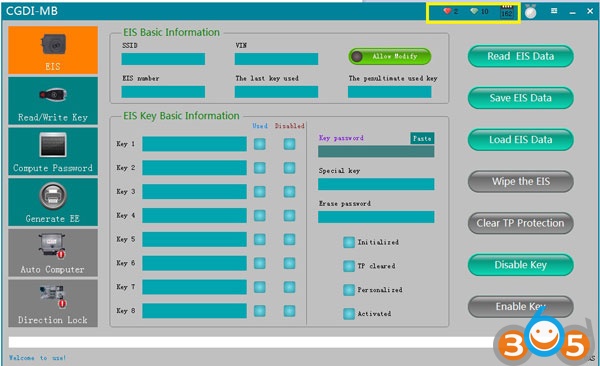 12th November, 2017 feedback:
Test with my W209 545 31 08 on bench as add key: 15mn all done
Trying all key lost, failed. But a friend do with W209 545 05 08 success PSW by IR without gateway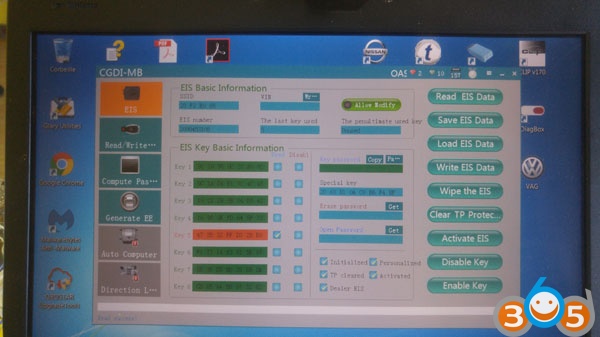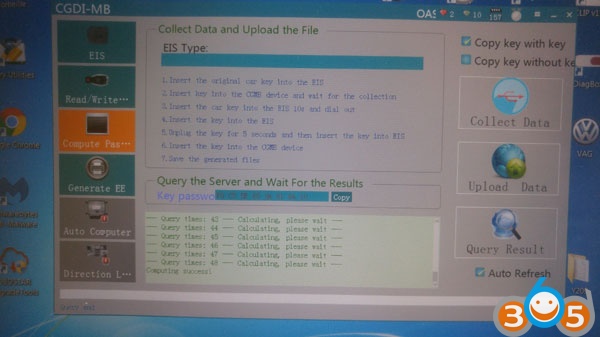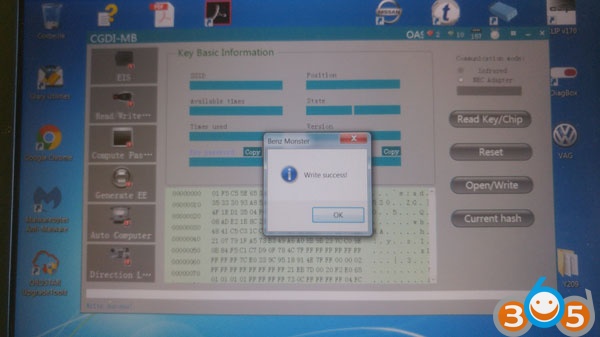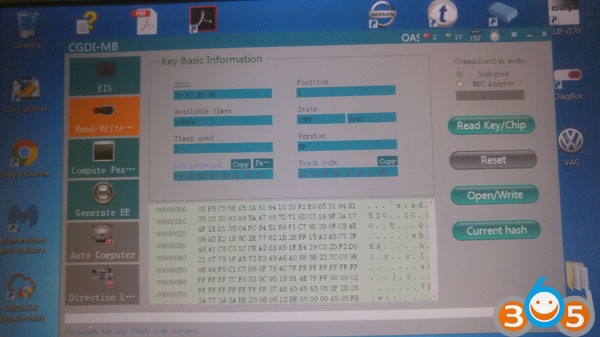 14th November, 2017 feedback:
W221 2008 with key v57 from Japan:
Add key success after 30mn, get PSW in the 2è upload.
He said VVDI MB or Diagspeed need usual 1 or 2H for that.
W221 2010 Facelift Work too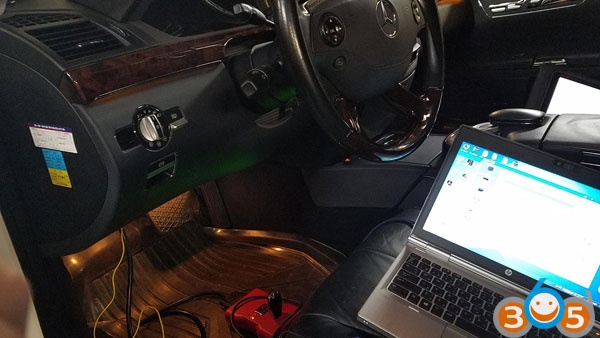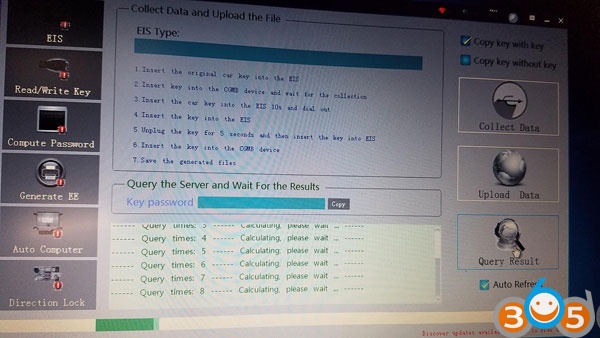 15th November, 2017 feedback:
Just did some minutes ago ML350 W164 2006
Read EZS, add key, write BE key all done in 17mn.
Really fast and i'm happy with the first try on car.
Use late software 2.0.0.0
I just plug in the OBD, put key and turn ignition ON and read.
After this step, CGDI will ask only put in EZS and in CGDI. Just all
PSW query is more longer than 209, about 12mn to get PSW.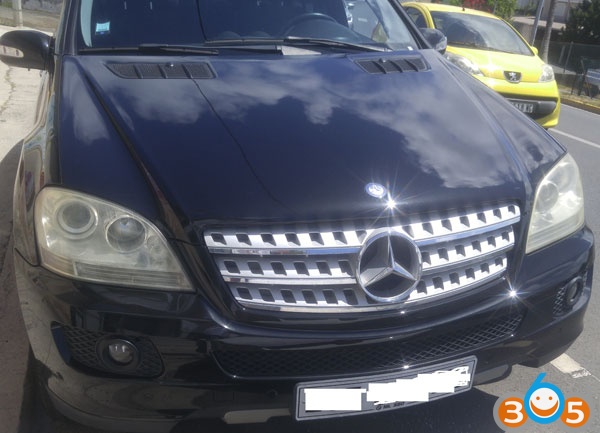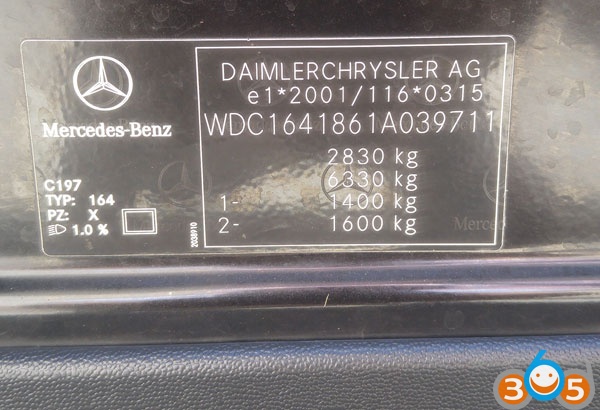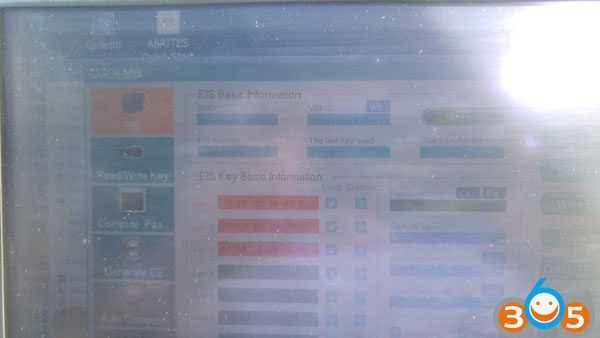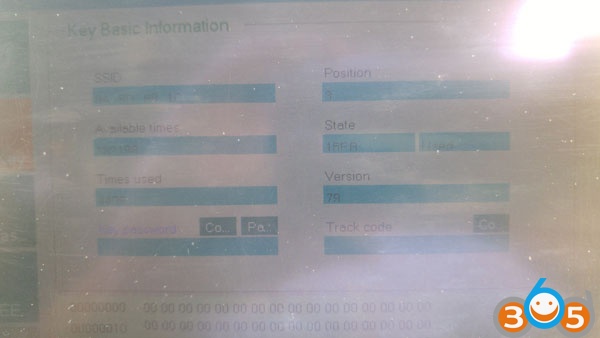 17th November, 2017 feedback:
2007 w221 from Japan: Add key on bench
First try i use vvdi
But 2 time upload also failed cannot get pass
So i was change device Cgdi from vvdi
1 time upload successful
Good and very fast 10 min got pass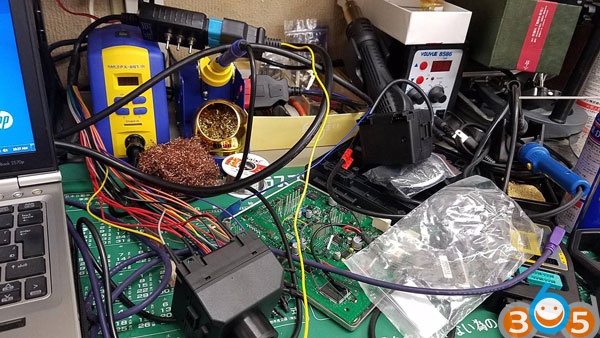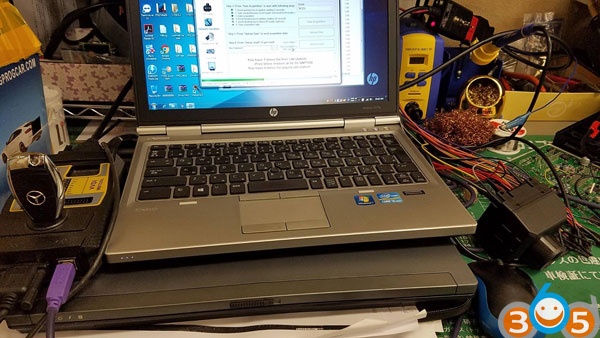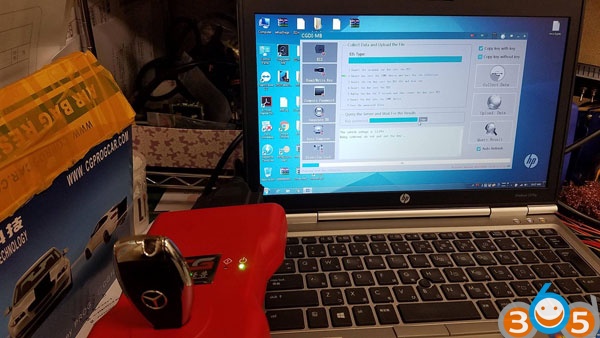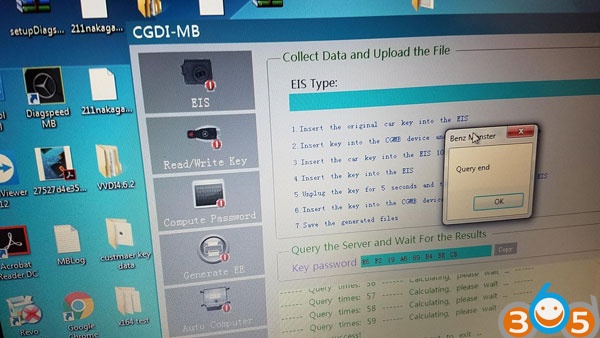 Today add Key on W221 2007
i was complete in ~12min
CGDI is very fast
Upload collect data after 2 or 3 min show me PW
18th November, 2017 feedback:
Class C W203 2005 adding key on car.
Spare key made in under 10 minutes.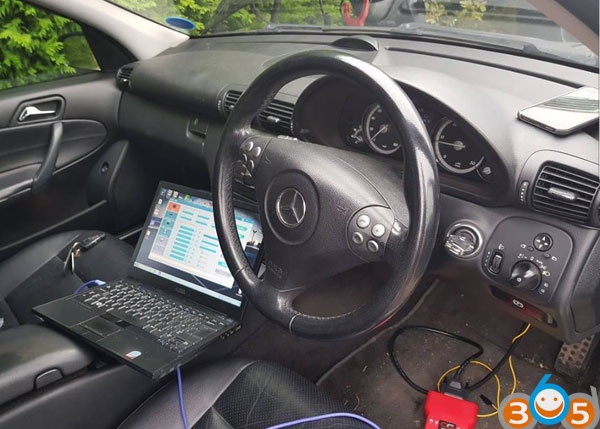 Many thanks for his feedback, he even promise when he has news he will post.
In addition, CGDI MB tokens:
This device also work with tokens for password online calculation
Here is info from dealer about token for CGDI MB:
free token half year, after that it is free in each day, if u calculate more ,than need to charge 8usd for 30times and 16usd for 60times. Also all key lost need ONLY 1 token.
Conclusion: 
CGDI MB need improved function and report what work and not for now in this device.
CGDI is new tool, just come to market less than 3 months, what I can see in video and some users posted, report back successful: For me it's good tool and have many good future.
Even VVDI, and others (more expensive price) have problem when beginning and still have too. The most thing that many ask for is: Absent clearly manual to work correctly on bench: All key lost.
This tool is the best investment return for now even with youth problems.
Thanks to users' big support, your encouragement is the driving force of CGDI.
http://www.obdii365.com/wholesale/cgdi-prog-benz-key-programmer.html