Look at the chart below to compare new and old SEC-E9 key cutting machines, incl. Generation 1 made in year 2014, Generation 2 made in year 2016, Generation 3 made in year 2018.
SEC-E9 key cutting machine 2014 vs 2016 vs 2018
SEC-E9 key cutting machine
 2014
2016
2018
Image

Version
Version 1
Version 2
Version 3
Display

Embedded 7-inch  resistive touch screen
Embedded 8-inch capacitive tablet
Removable 8.3-inch capacitive tablet (with 2 USB ports)
Update method

USB
WIFI
USB or WIFI
XY axis

Marbles + polished rod
Cross roller
Cross roller
Z axis

Screw drive
Ball screw
Ball screw (annular hold main axis )
PCB

Separate as 6 boards (3 driven boards, 1 main board, i usb board and 1 terminal board)
Update to 4 boards only (combine the main board, usb board and terminal board as 1 board)
Update to 1 board (combine all small boards as 1 board)
SEC-E9 key cutting machines 2014 vs 2016 vs 2018:
The key cutting machine become more and more user-friendly, convenient and stable when running for use.
The 2018 has a 8.3-inch removable tablet with USB ports.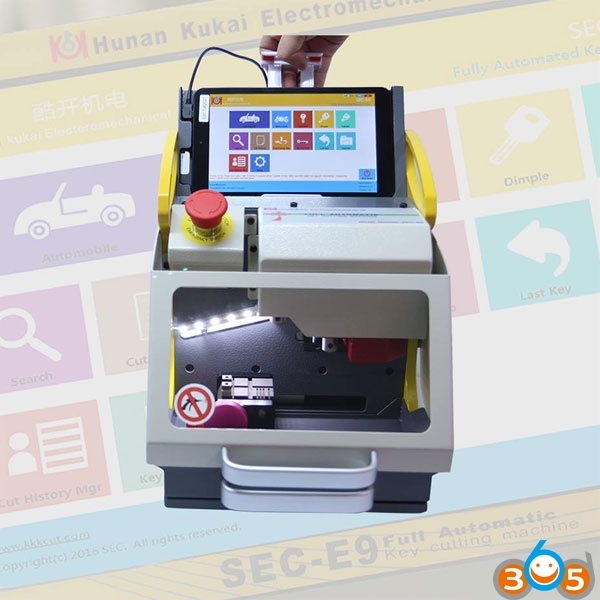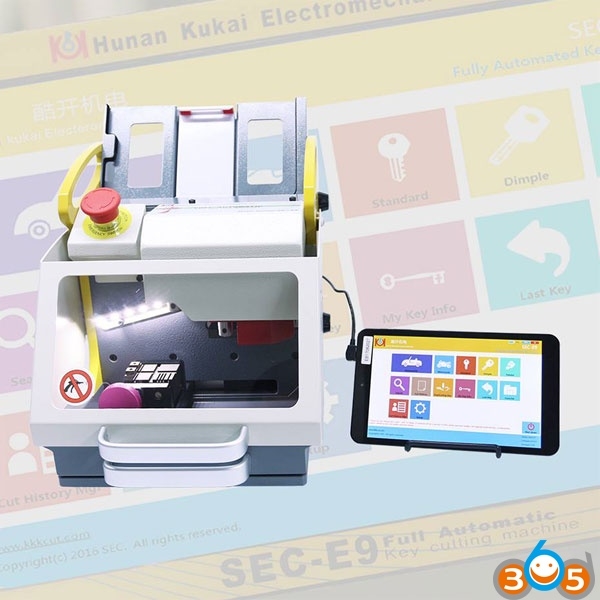 Software can be updated via WIFI and USB.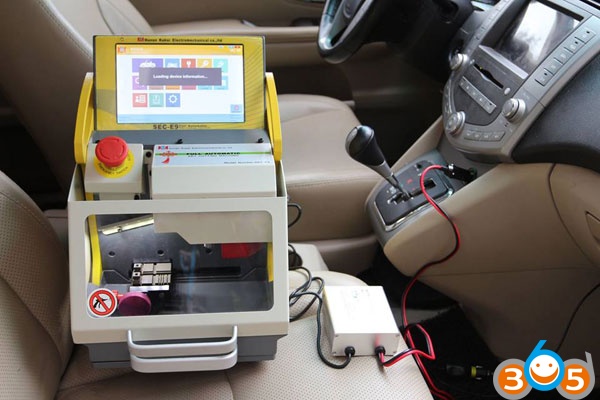 Also, the storage gets larger and the machine has a quick response.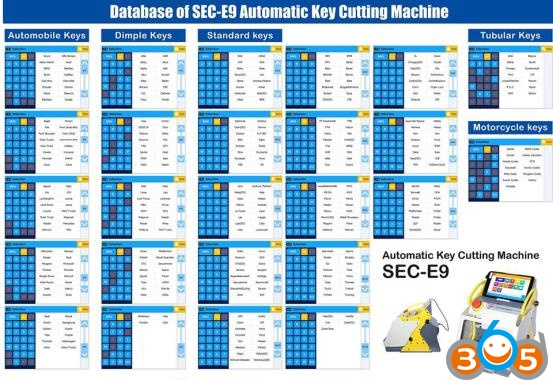 What's new in 2018 NEW SEC-E9 key cutter?
It's able to cut
1) 99% car keys
Such as BMW, VW (including latest HU162T), Kia (including Optima 2016-2018), Land Rover, Ford, Audi, Mercedes, Honda, Opel, etc.
2) Motorcycle keys
Such as Harley Davidson, Ducati,Yamaha , BW9 ,Honda Cycle, Yamaha, etc.
3) Residential keys
Such as Schlage, Kwitset, etc. It is was popular in US market .
Note: key support includes Single sided keys, Dimple keys, Tubular keys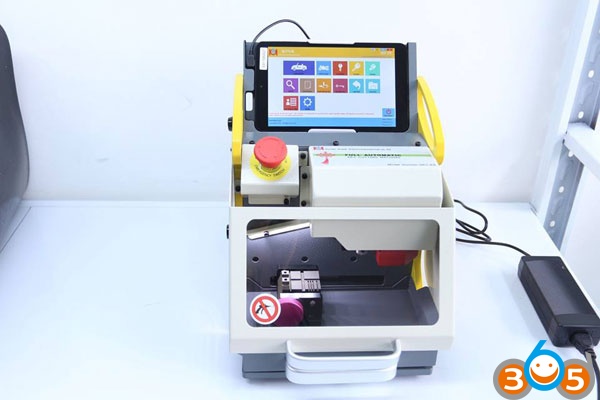 www.obdii365.com
2018 vs. 2016 vs. 2014 SEC-E9 Key Cutting Machine