How-to: add a new smart key card to a Renault Captur 2017 using Auro OtoSys IM600 or Autel MaxiIM IM608 programmer.
The same procedure can be applied to Clio 4 year 2105 up as well.
Device used:
An original key card
new key card
Autel IM608 or Auro IM600 programmer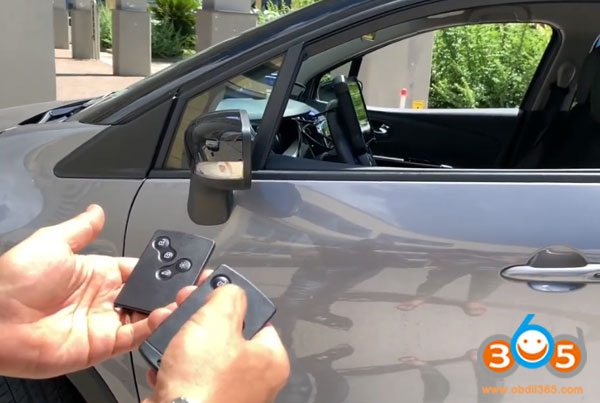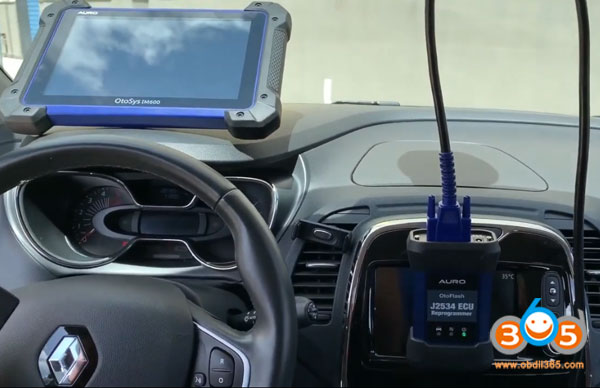 Connect IM608 and J2534 box with vehicle
Select IMMO Function->Renault->Manual Selection->Clio IV->2016 up->Immobilizer (CAN)->Key learning->Learn the key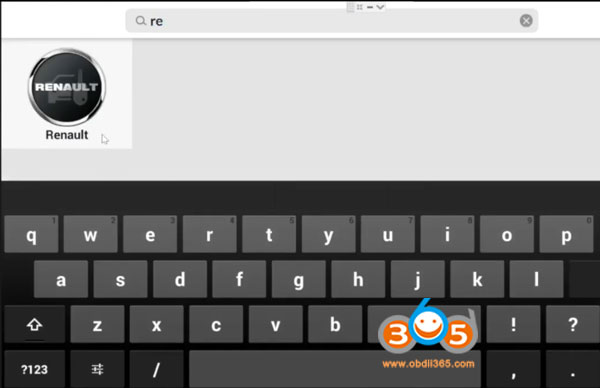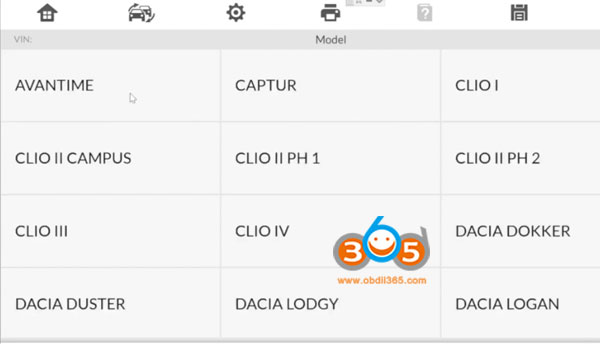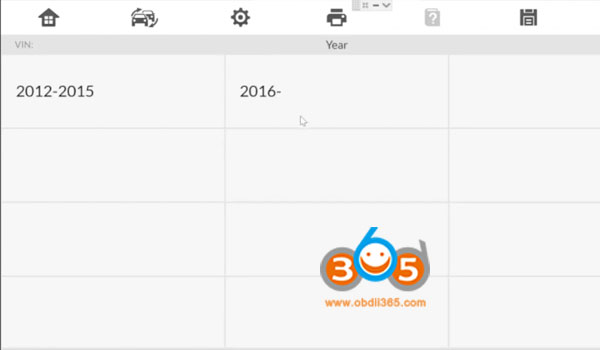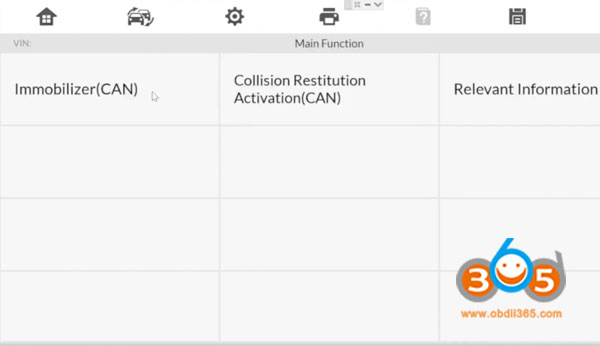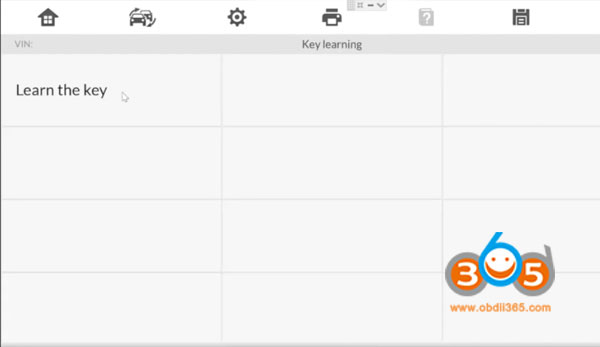 Remove card from reader slot. Turn ignition off.
Push START/STOP button to wake up car activity if in sleep mode.
Press OK to start card programming.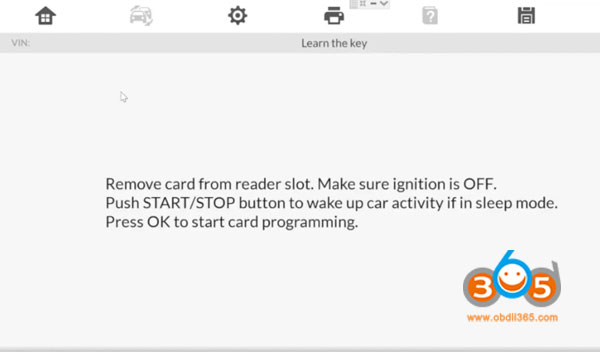 Reading password in progress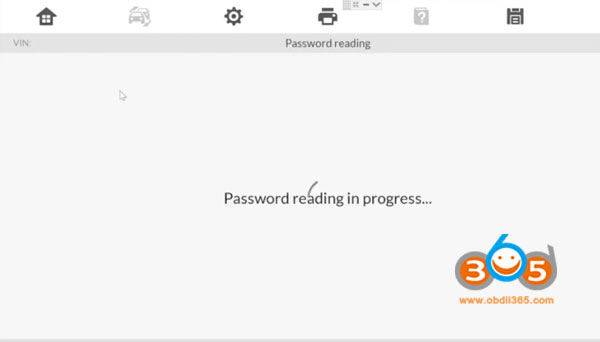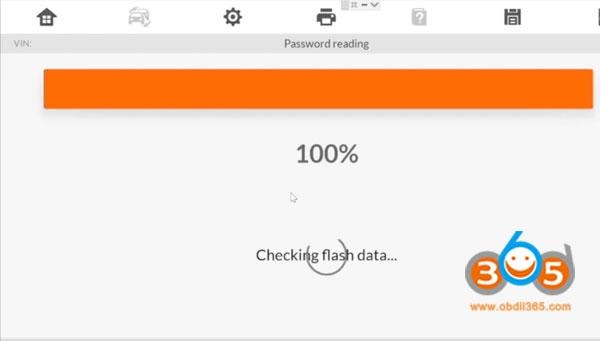 Checking flash data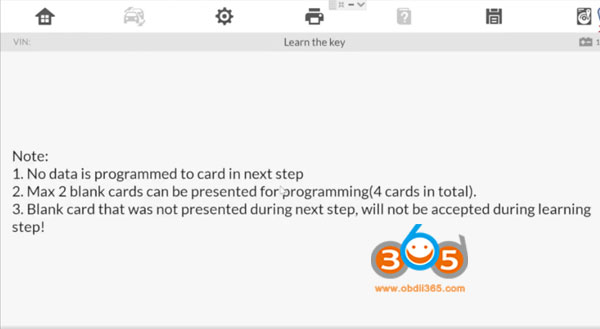 No data is programmed to card in next step
Max 2 blank card can be presented for programming (4 cards in total)
Blank card that was not presented during next step, will not be accepted during learning step.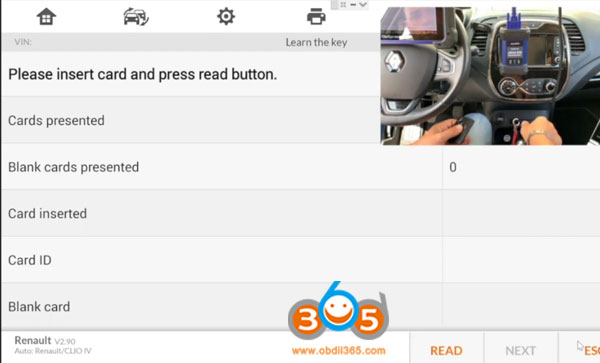 Insert card and press read button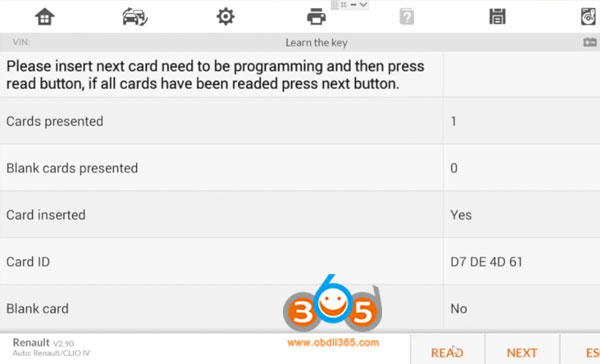 Insert next card to be programmed and press read button
Remove key card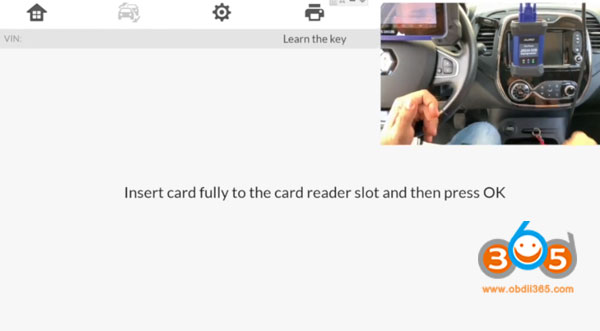 Insert card fully into the slot
Programming VIN to card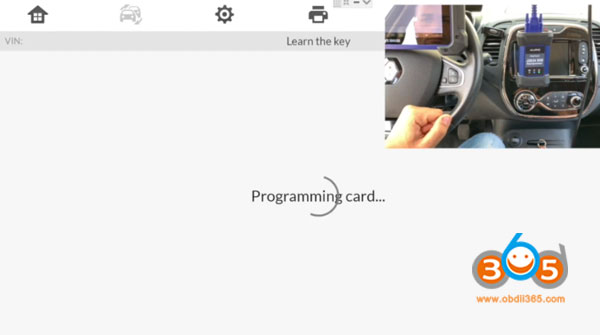 Wait time count down to 0 s
Program successful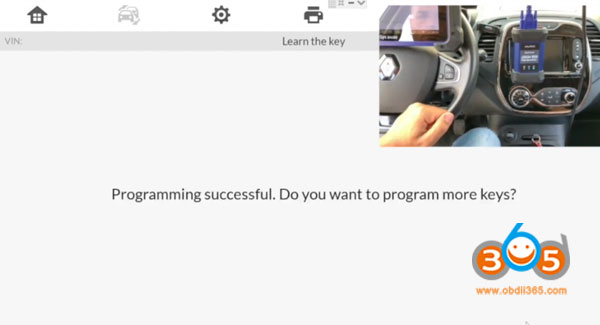 Press Yes to program next card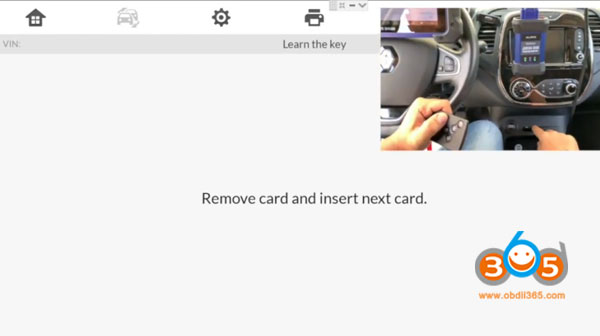 Remove card and insert next card
Programming in progress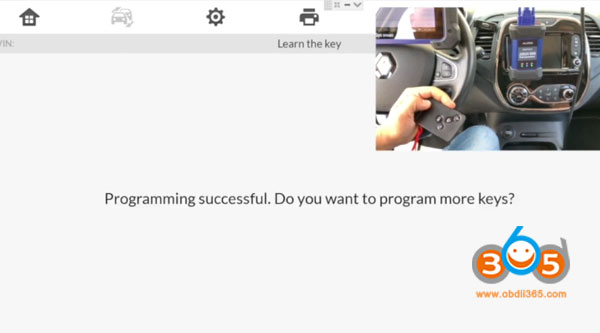 2nd key card programming complete.
Test both key cards.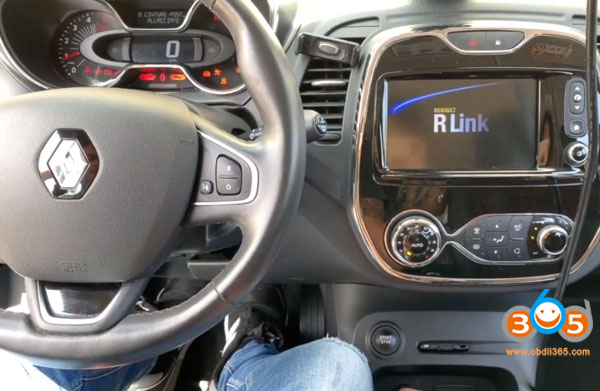 Done.