Here obdii365.com collects frequently asked questions and answers of 2m2 Magic Tank key cutting machine.
Q: If you look at for example an x6/v8 machine all the grooves in the key vice have numbers.The x6/v8 tells you on the screen where to line up the tip of the key!!!Do i have to guess where to put the tip of the key on this machine?
A:
2M2 Magic Tank key cutting machine is easy to learn,easy to use,easy operate.When you use this machine to decode any key blade, the machine will remind you how the clamp the blade & key blank step by step, App has manual every step.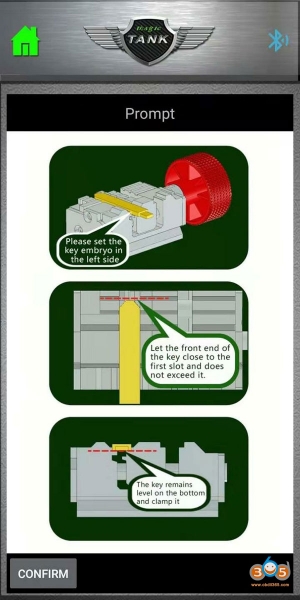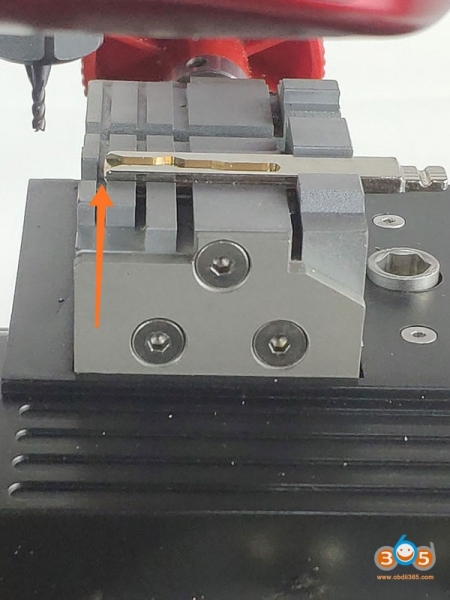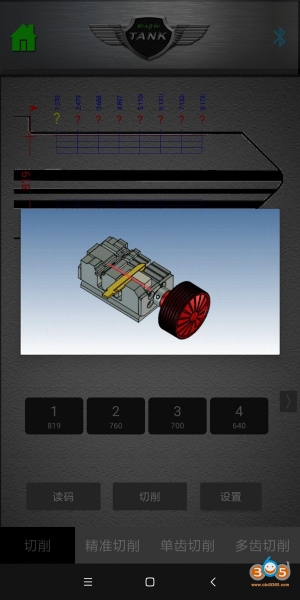 Q: Will 2M2 Magic Tank cut  VA2 , VA6 , NSN14 , hu136te , NE72 , VAC 102 , HU83 , SIP22  all keys lost?
A: Yep, 2M2 key cutting machine is especially for all key lost, and also it can cut with key code, duplicate, key creating.  If possible, scan app QR code for browser.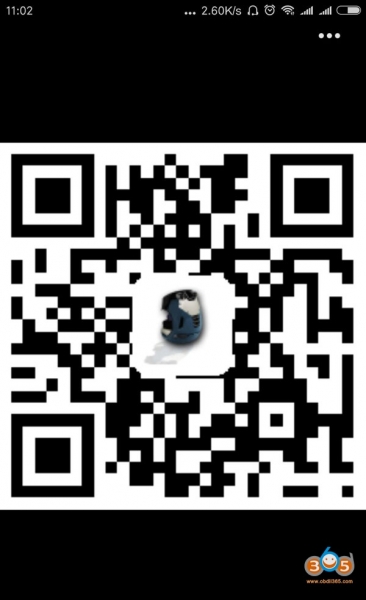 Q: Can I remove the base of the 2m2 key cutting machine?
A:  Yes, of course.
Q: Which side should i put the clamp when cut Hu66 key? The app tells me put it on the left. But i saw you put it on the right in the video?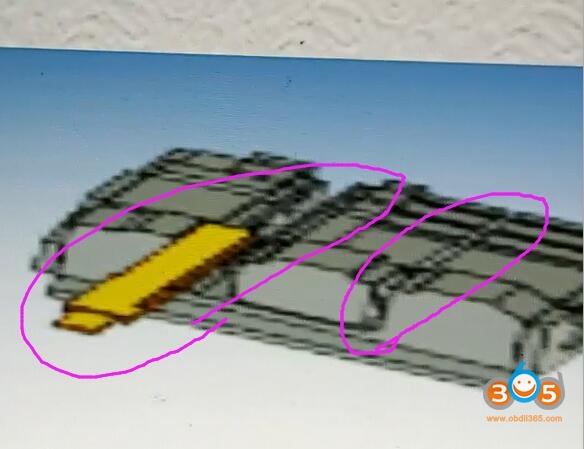 A: Follow the App instruction to put it on the left.
Q: Can I put my own V2016 Instacode software to work with 2m2 magic tank machine?
A: Yes, of course. The machine comes with built-in instacode database as well.
Q: Will 2m2 cut ley HU100 10 pin ?
A: Yes. New update adds HU100 10 pin. Iy will cut both HU100 8-pin and 10-pin. Please download App
https://blade.2m2.tech:7777/ and delete old app. 
Q: I received the 2m2 machine. It makes unusual huge noise when first time i test it? Anything wrong?
A:  1.The problem is due to collide on the way. It is easy to solve.
please check belt and PCB board depend upon my instructions and send pictures to us.
 2.You installed the cutter & probe at the wrong direction,please install them correctly.
install probe & cutter
calibration
Q: Will M2M Tank cut Nissan key by codes?
A: Yes, it will.
Q: I have a Toyota Hilux PICK UP with TOY2.
Only the one I say turns on with a button. .the key comes inside the control and only serves to open the door and the tracera door. WIll 2m2 cut this key?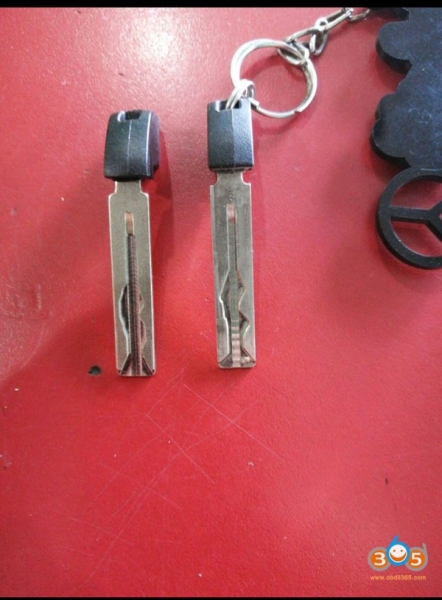 A: Yes. Run an upgrade and choose TOY2.
Q: Did it can be connect with Instacode software ? and how ?
A: Yes. Follow steps here: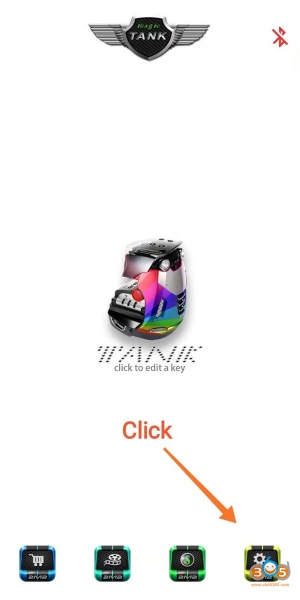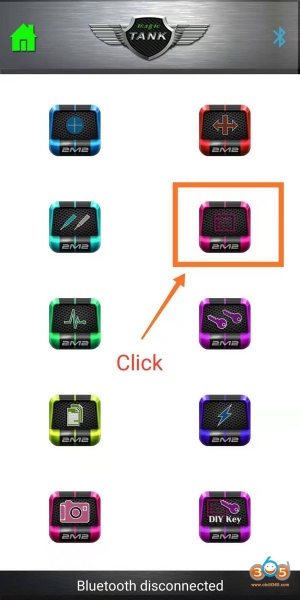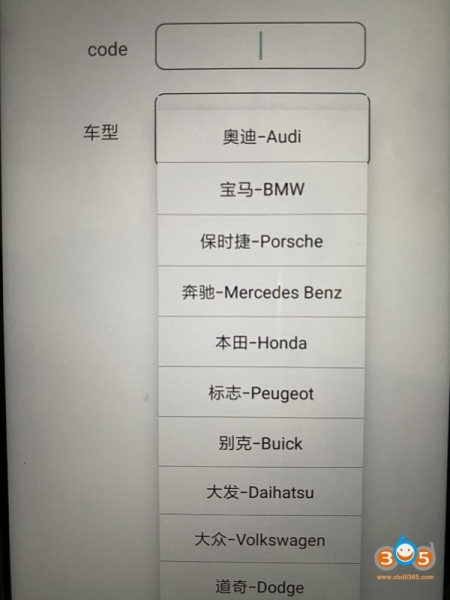 Q: Will 2m2 cut hu100 or a hu101 a toy48 ?
A: Yes, it will.
Q: Hey I have question how I can download data for car keys then I can keep keys in stock with code and work on this machine because I am thinking if I know i have car keys data then I can more active person for keys
A:  Please click logo depend upon app instructions and then enter history recording.
It can be deleted when the machine updates.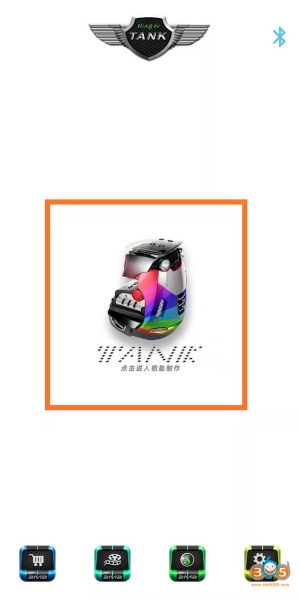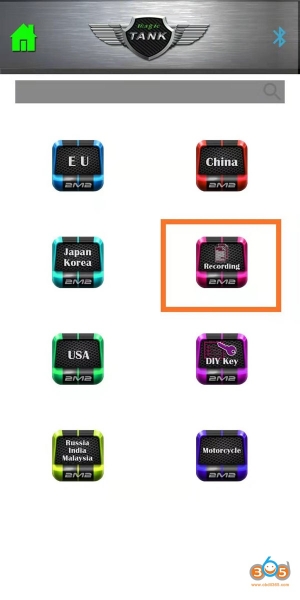 Q: How long will the battery last?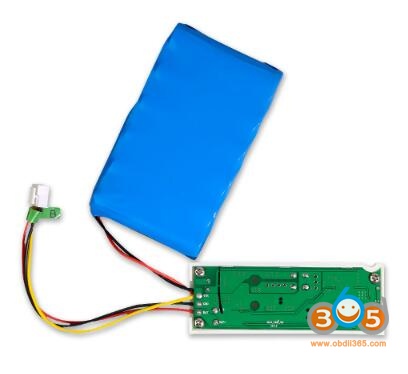 A:  2M2 22.2V, 90Wh, it will cut key for 1 hour (cut dozens of keys).
Charging time: 8 hours.
Q: Does 2M2 Magic Tank come with Mercedes fixture?
A: Yes, Benz fixture comes in default.
Ford FO21 require extra payment. 2-in-1 and Mercedes HU64 clamps are in default package.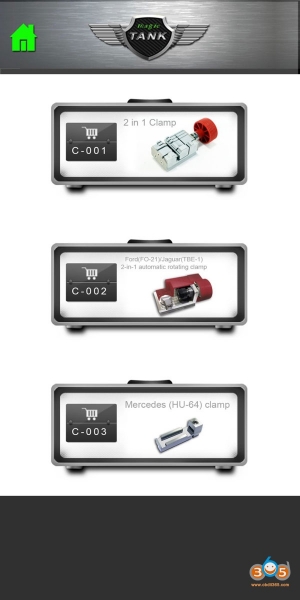 Q: Does the 2m2 App support Spanish?
A: Yes. It supports both Spanish and Portuguese.
Q: It is missing a common hyundai key.
This uses kd blade #129.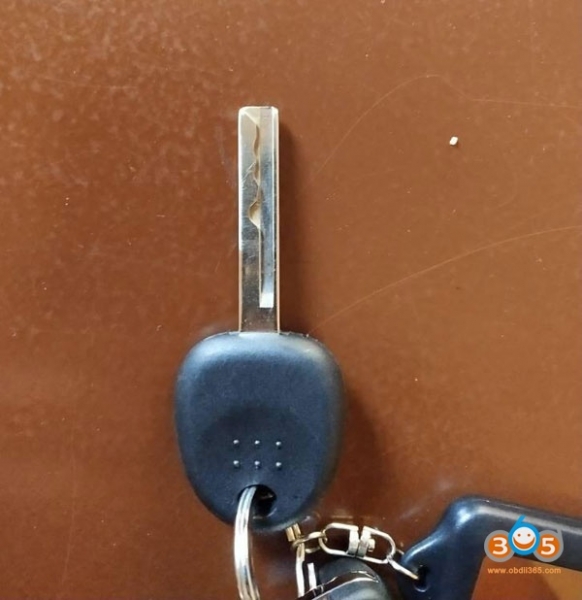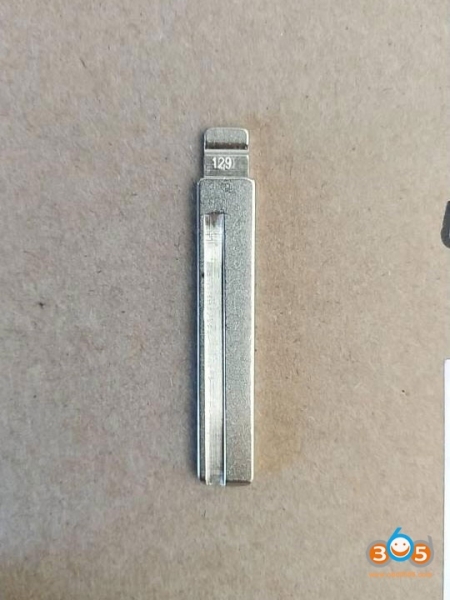 A: Select new Kia K5 in App. It will work.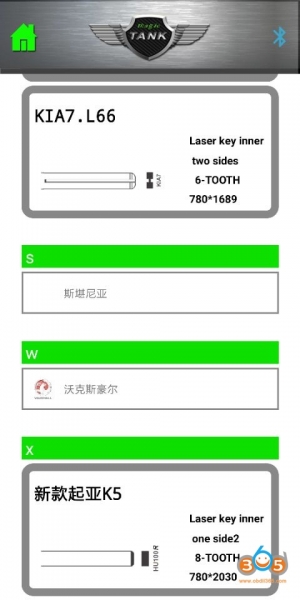 Q: Does it support Silca FO19?
A: No.
Q: The app is only for Android? When should you develop App for IOS?
A: IOS app is under development.
Q: I try the DIY Key function, but it is not working?
A:  DIY key is creating key. This interface will be changed till next update. It will be easy to understand and operate.
Q: Will 2m2 cut VW HU162T? require extra fixture?
A: Yes, it will but HU162T. Does not need to buy extra fixture.
Q: What drill milling cutter do you use when cutting tibbe/f021 keys on 2m2?
A: Use 2.0 milling cutter.
Check:
Q: Will 2m2 machine cut key of Yamaha r15 Ducati ZD30 honda bike? The motorcycle menu is blank.
A: Motorcycle database will be added in the feature.
Q: Can you provide download link for Instacode to work with 2m2?
A: If you don't have instacode. The 2m2 tank comes with built-in database. Use "Search Code" function to search key code.
Q: Will 2M2 Tank cut HU66 9 teeths?
A: Yes. Choose HU66 H9.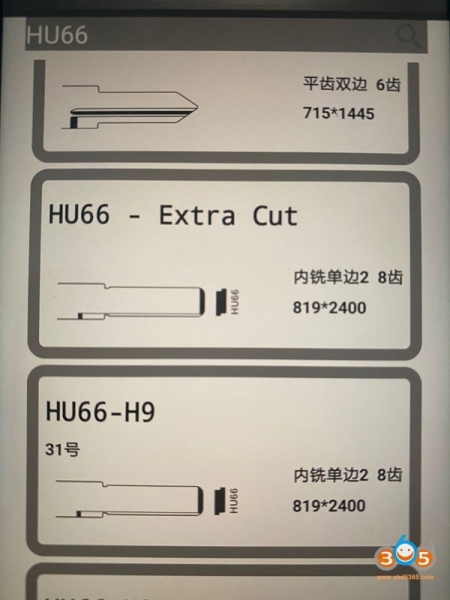 Q: This machine cut keys from key codes or vin numbers from the car?
A:  This machine can cut keys from key codes, lock number, key bits, key shape.
Q: Will 2m2 tank cut BMW blade key?
A: Yes, it will.
Q: What drill milling cutter do you use when cutting VW HU162T keys on 2m2?
A: 1.9 milling cutter (should be purchased separately). 2m2 comes with 2.0 milling cutter in default.
Q: Is it a multi-language machine?
A: Yes, 2m2 tank supports English, Spanish, Portuguese and Russian.
Q: Does this machine do all keys lost , cutting new key with the Code ? Also does it need ac plug in or van it run on dc battery?
A: This machine can do all key lost, cutting new key by code and built-in-instacode. It can search code from key lock. Both AC plug and DC 24V are OK, built-in-battery is optional.
Q: 2m2 ship with a USA electrical plug?
A: Yes.