Xtool X100 PAD2/ H6 Pro updated VW/Audi 4th 5th online programming in Feb. 2020.  Online mode is not a necessity, but offers another solution.
4th and 5th Immo online key programming for Audi
Step by step procedure:
1. Turn on xtool x100 pad2. Select Diagnosis in the side menu and then select Audi under Immobilization menu Audi key programming interface will be shown below, select 4th/5th Immobilizer system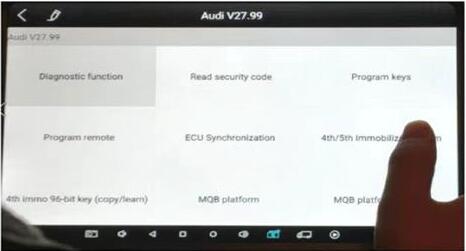 2. Select 5th Immobilizer system. Turn on ignition and press OK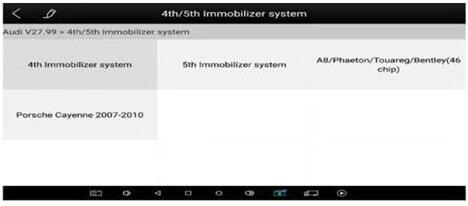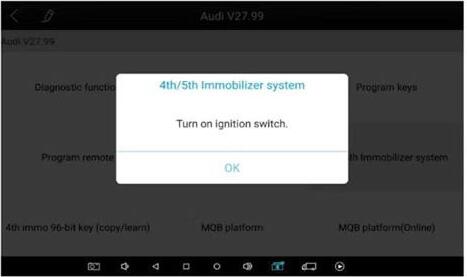 3. Select Online Mode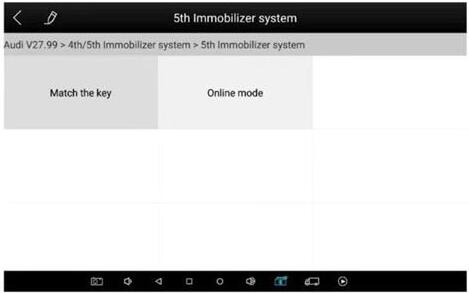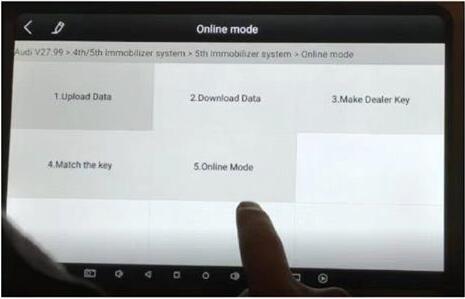 4.After selecting Online mode, wait for a while order payment information interface will be displayed.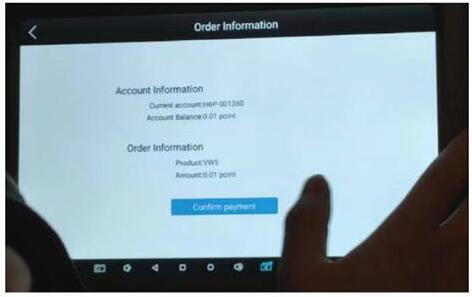 5. Press Confirm payment button the order information interface and click OK in the prompt box.
Wait for payment completion and calculation result.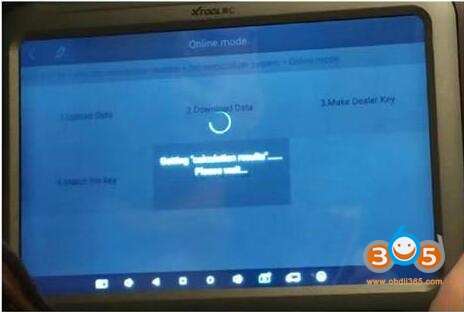 6. After calculation is complete, press OK.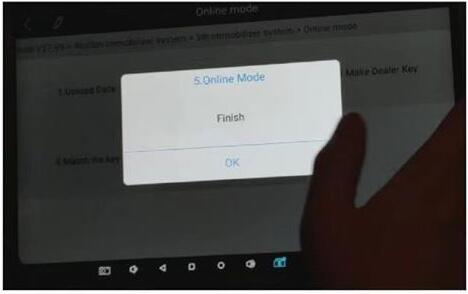 7. Press Yes to make a dealer key
8. Connect the x100 pad 2 to the KC100 adapter and wait for the KC100 to be activated.After the activation is successfully, you will be prompted whether to bind the current device.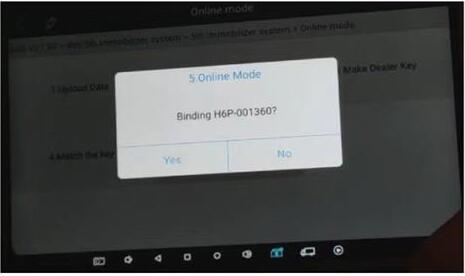 9. Press Yes. it will check the version information, and then wait a moment to load the firmware information.
10. After the firmware information is successfully loaded, the following interface is displayed.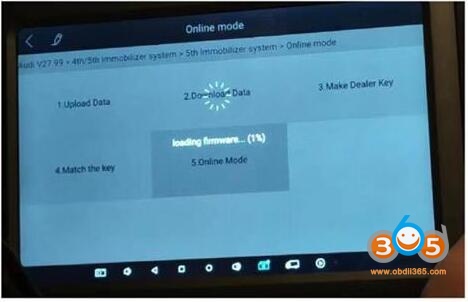 11. Select Create A4/A5/Q5 key option, and put a key that ready to add to coil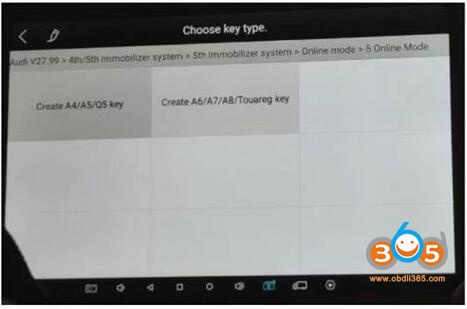 12. Place the prepared key in the coil of the KC100 shown picture below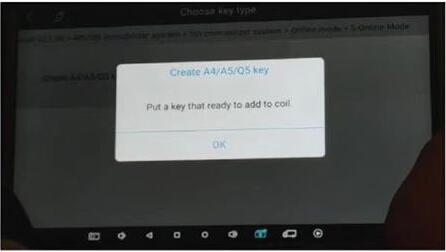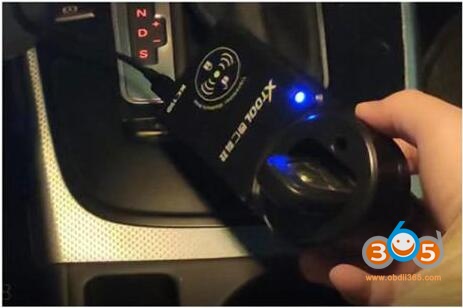 13.Click OK when wait for key creation and key data writing.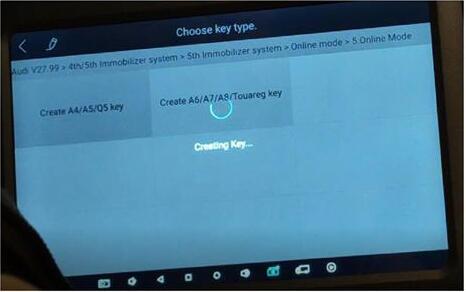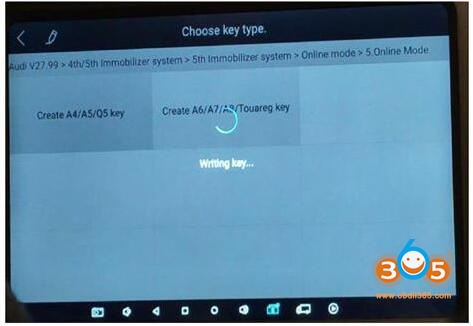 14. Make dealer key success.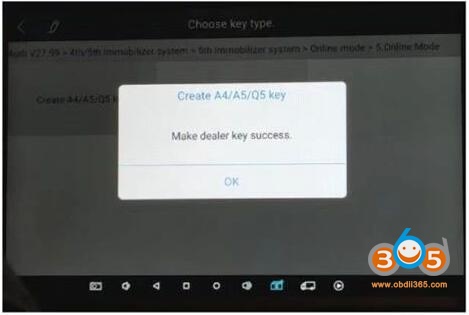 15. Press Yes to Add a key.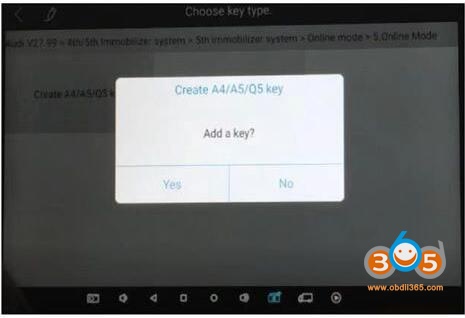 16 Input the number of keys to match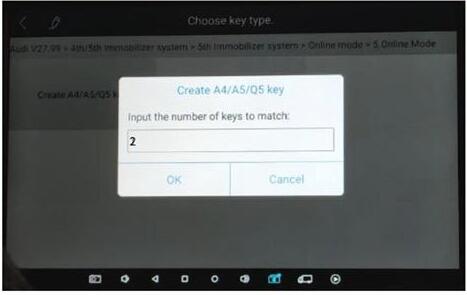 17. Enter number of keys: 2 and click OK.
Turn on ignition switch.
All keys lost: Insert one dealer key into ignition switch ot make it close to the induction coil
Lost all: Insert a dealer key into the ignition or place it close to the induction coil
Follow the prompts and insert a dealer key into the ignition.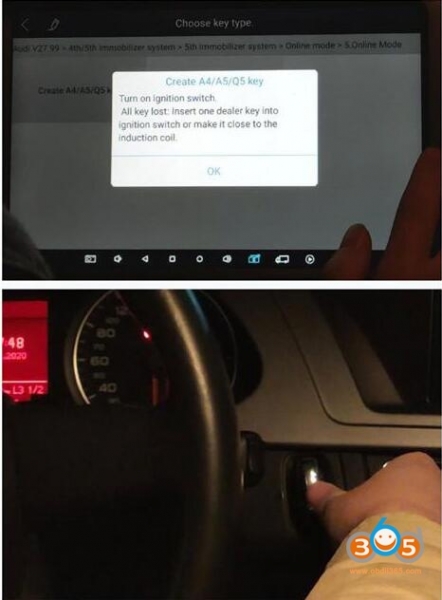 18. Click OK, the following message will be displayed: Aim the keys at the back of the key identification mark area, close to open the ignition switch to identify the key 2-1.
Switch to identify the key. Currently  2-1.
After success, the following message is displayed: Exit the key learning.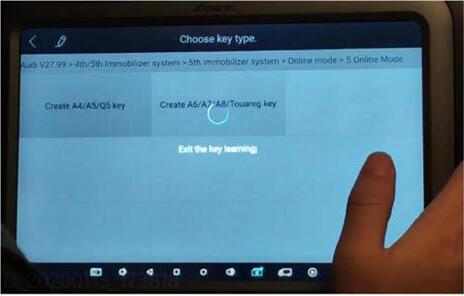 19. Key learning completed.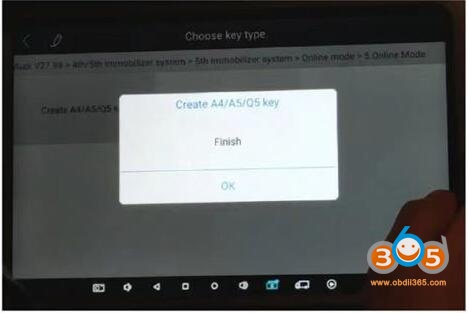 Done.
Check also:
Xtool X100 PAD2 + KC100 Program VW Audi 4th 5th IMMO key (offline mode)