Here are the proper causes and solutions to CN900 Mini key programmer "No valid com port is found" error.
Problem:
I tried to update CN900 Mini key copy machine software to new v1.20. But when i connect to computer via USB, it prompted me error message "No valid COM port is found on the computer. Please check CN900-Mini's power and usb cable". What's wrong?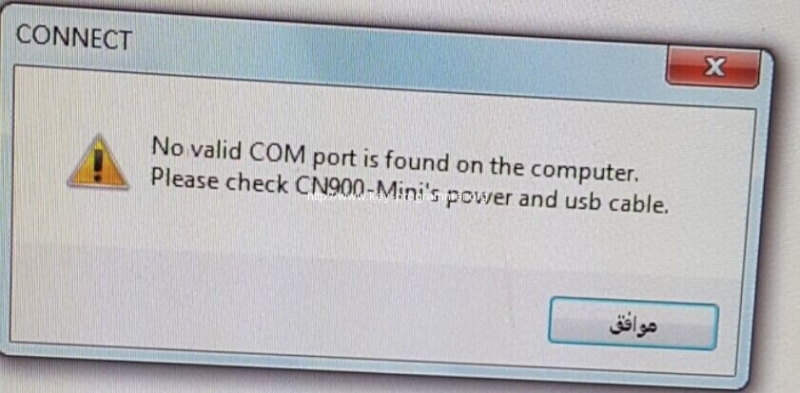 Error causes:
1. You did not well connect CN900 Mini to computer
2. You did not power on the machine after well connect to computer
3.  You did not install mini cn900 driver.
Check above and follow cn900 mini update instruction here:
How to update CN900 Mini Key Programmer to V1.13